Court bars Sirisia MP John Waluke from travelling abroad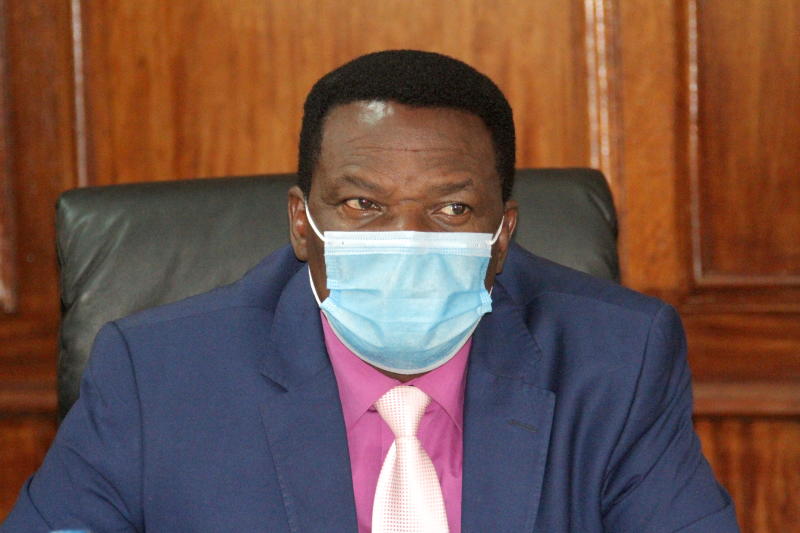 Sirisia MP John Waluke's plans to travel outside the country next month failed after a judge declined to release his passport.
Justice Esther Maina barred the MP from leaving the country on grounds that he is already a convict after he was jailed for defrauding the National Cereals and Produce Board and cannot be allowed to travel outside the country until his appeal against the jail sentence is determined.
"The court cannot release his passport to travel outside the country when he is already a convict and is only out of prison because of the bond he was given pending determination of his appeal," ruled Maina.
Justice Maina ruled that since the MP was already found guilty, he cannot be treated as an accused person who is still presumed to be innocent and can be allowed to travel outside the country.
In any event, the judge stated that Waluke had been released from jail on the condition that he does not travel outside the country and that the order is still in force.
The MP and his co-accused Grace Wakhungu who are both directors of Erad Supplies Ltd were last year jailed for a cumulative period of 67 years and fined close to Sh1 billion each by anti-corruption magistrate Elizabeth Juma for defrauding NCPB Sh297 million in a maize importation scandal.
The magistrate while passing the sentence ruled that the offences committed were serious economic crimes since the two took advantage of a dire situation of starving Kenyans to steal public funds.
But Waluke and Wakhungu appealed against the decision and were released on cash bail.