The roots of famous and ruthless Nairobi criminal gangs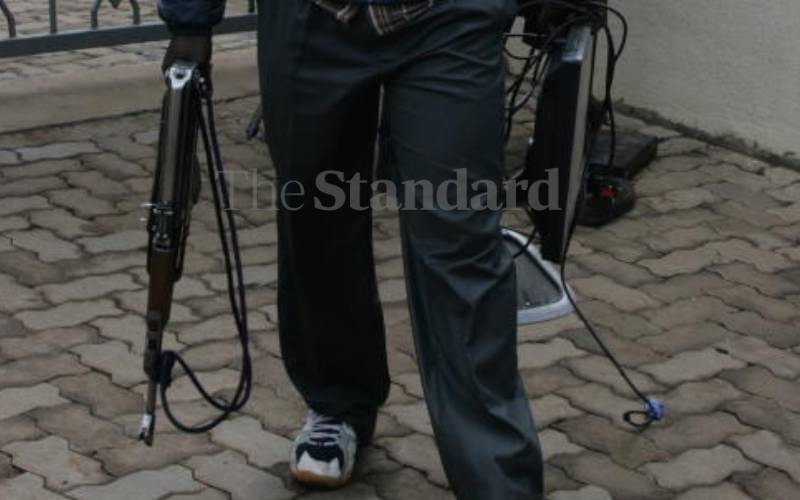 The mention of Eastlands conjures up images of a sprawling dusty place infested with armed hardcore criminals.
Eastlando, as it's popularly called, is rarely associated with anything positive yet there are so many good things about this side of town that was condemned by colonialists the moment they segregated the city along racial lines.
For the longest time, Eastlands has been associated with runaway insecurity, unplanned development, poor housing and infrastructure. It is also home to notorious gangs like Jeshi La Embakasi, Kamjeshi, Portmore, Gaza, Mungiki, Kamukunji Boys, Baghdad and Siafu.
Before these proscribed gangs emerged, there was one that ruled the roost. Probably Anake a Forti, is the father of Eastlands' gangs. Loosely translated to The Young Men of 40, the powerful gang comprised young men conscripted into King's African Rifles (KAR) to participate in the Second World War fought between 1939 and 1945.
When they returned home, the ex-servicemen had high expectations. Their hopes and aspirations were dashed after it dawned on them that opportunities for employment and investment were limited.
With military training, the allure for the underworld was irresistible. Anake a Forti soon ruled over moderate criminals resulting in a spike in criminal activities in Eastlands where increased cases of mugging and burglary were experienced.
With the absence of police, law and order was almost non-existent. This led to the sprouting of other criminal gangs that competed with Anake a Forti.
By 1947, Anake a Forti was deeply immersed in militant politics in the city. Gang members were on the beck and call of African leaders agitating for independence.
Soon, Eastlands became a fertile recruiting ground for militants. After all, there was a huge army of unemployed young men. A scenario that exists to date with a significant number of youth drifting into crime and being used to cause political violence.
Long after Anake a Forti exited the scene, its roots run deep giving Eastlands the bad image. In some parts of this side of town, gangs run parallel "governments" that impose fees on residents in exchange for protection.
Frequent security operations to flush out the gangs have not had an impact – the gangs simply hibernate and mutate.