Kenya-Somalia spat that started before independence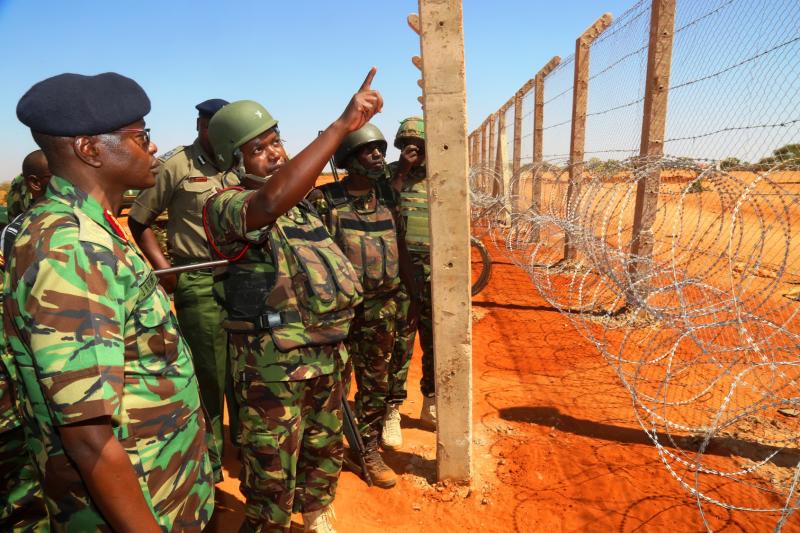 In July 1962 Jomo Kenyatta, then Prime Minister, made a trip to Mogadishu. He was concerned that his neighbour was sponsoring some secessionists who were advocating for Kenyan Somalis to break away.
The people of Northern wanted to secede and take with them 102,000 square kilometres consisting of what is today the counties of Mandera, Wajir, Garissa, Marsabit and Isiolo.
By the time Kenyatta returned home, he had delivered a sharp warning to his counterpart that Nairobi would not yield even an inch of her territory to Somalia, who had in turn said they would respect the outcome of a task force set up to determine the issue.
Behind the scenes Somalia trying to unite all the Somali speaking people in Ethiopia, Somalia, Djibouti and Somaliland.
Earlier in April, the Somali community had sent a delegation to Lancaster when Kenya was negotiating for independence insisting that they did not want to belong to the new country. Britain encouraged them insisting that the Somali of East Africa deserved to have their own country and autonomy.
It was against this background that Northern Province Progressive People's Party boycotted the first general elections in 1963 instead after the government disregarded a referendum which had overwhelmingly voted for secession. The separatists took up arms to press their demand for self-determination, leading to a protracted armed conflict.
The first documented attack was staged in Garissa on November 22, 1963 and was followed up by a nasty Christmas gift the same year where 40 people died when the Northern Frontier Liberation Army attacked Galole in Tana River.
Following the attacks the new Kenyatta government which was just a week old was plunged into one of the longest conflict which at one time saw the suspension of the constitution in Northern Kenya, a declaration of a state of emergency and detention of whole populations in concentration villages.
It took the intervention of the Organisation of African Union and the negotiation skills of Emperor Haile Selassie to hammer the Mutual Defence Treaty in 1964 which was later crowned by a peace treaty signed by Kenyatta and Somalia Prime Minister, Mohamed Egal on October 28, 1967, where Mogadishu pledged to stop supporting the separatists.
The two neighbours have continued having a complex relationship further worsened by the collapse of government in 1990 a development which has created militants in Mogadishu who have been targeting Kenya even as the country hosts millions of refugees from Somalia fleeing from clan wars.
As President Uhuru Kenyatta concludes his presidency, it is interesting to see whether he will succeed where his father failed in taming an ambitious neighbour keen to expand her territory at the expense of Nairobi. Uhuru has declared that he will not respect the outcome of the International court of Justice's verdict over a maritime dispute filed by Somalia declaring that Kenya Defence Fences will remain in Somalia degrading Al- Shabab militants as they have done for ten years now.