Bomet-Iran tea export deal will earn farmers more: Governor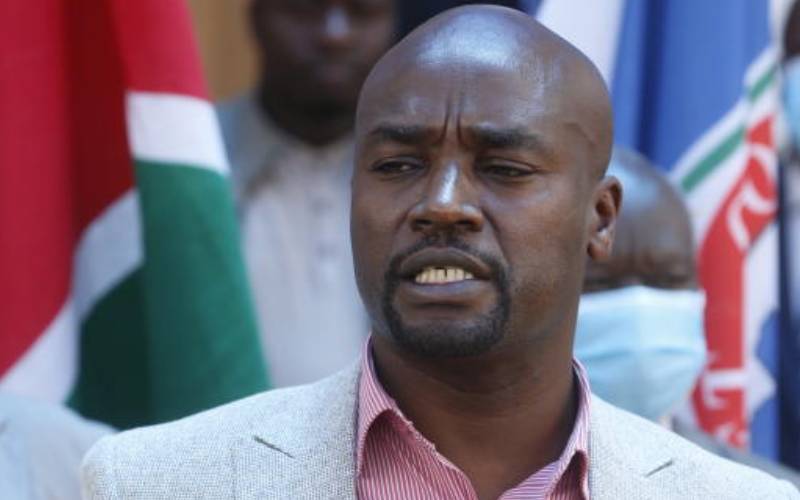 Details of a direct tea export deal between cooperative societies in Bomet County and Iran have emerged.
Governor Hillary Barchok's administration was only facilitating the direct export of the cash crop and was not involved in the actual business, it emerged.
The county government is said to have come in after some cooperatives signed a memorandum of understanding with Iran to start exporting tea.
Speaking days after returning from a 10-day trip to the Middle East country to deliver the first consignment of tea, Dr Barchok said his government was not doing business with its people.
"For the record, as a county, we are not doing business or selling tea ourselves but facilitating societies and private factories to sell tea which in turn will see farmers earn better prices from their produce," he said.
Barchok said so far, Sinendet and Kipsigis Highland cooperative societies have had a deal with Iran to buy their tea. Teti Private Tea Factory proprietors have also inked a deal to export their tea.
Barchok said while his move had attracted a lot of criticism and several attempts to frustrate it, the decision has opened better opportunities for farmers not only in the county but the entire country.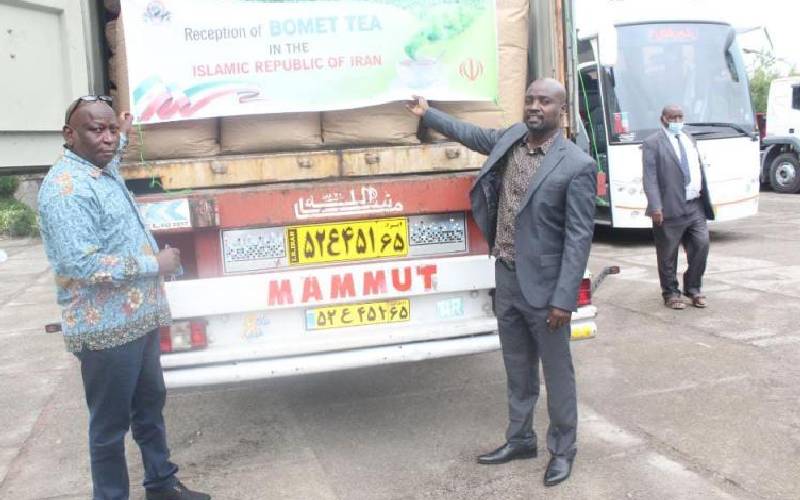 "We are moving away from traditional markets that have seen farmers earn peanuts to Iran where they can enjoy the fruits of their sweat," he said.
Saying that the deal had already made huge milestones, the governor said his trip was a huge success and that tea farmers would reap big from it.
Barchok said they would not look back despite the challenges, singling out the Ministry of Agriculture, which poured cold water on the deal.
He said Agriculture Cabinet Secretary Peter Munya's earlier sentiments were in bad faith and geared towards ensuring farmers continue to suffer under his watch.
"I was not pleased with his sentiments and it provoked me to travel all the way to Iran to receive the tea we flagged off and prove to him that it was not an empty container," he said.
Barchok said it was time for the CS to accept and give counties space to improve the welfare of farmers.
"The CS should note that agriculture is devolved and we have the right to move out and seek market for what we are producing and tea is not exempted," he said.
Barchok spoke to the media in the company of the delegation that travelled with him to Iran.
He asked Kenya Tea Development Agency (KTDA) managed factories to quickly settle leadership wrangles brought about by the new Tea Act and open their doors to the farmers so that they can also embrace the new market.
"It is my wish that KTDA quickly settles down and come on board so that our farmers who sell tea to them can benefit from the Iranian market," he said.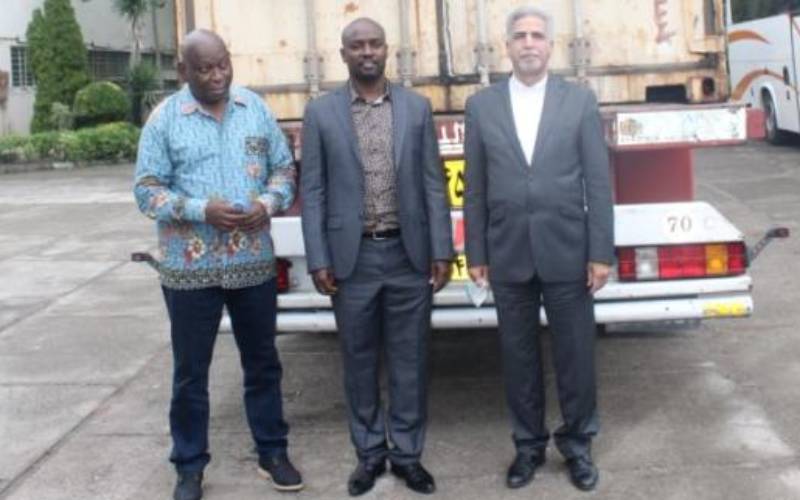 County Assembly Majority Leader Josphat Kirui said it was sad that the Ministry of Agriculture had taken the lead in fighting the deal with Iran.
Mr Kirui said Munya should apologise to farmers in the county for saying that no tea from the region had passed through the Port of Mombasa.
Munya had termed the deal as fake, saying the national government did not recognise the agreement between Barchok and the Iranian ambassador to Kenya Jafar Barmaki.
Munya said that the 84-tonne tea sourced from private companies and flagged off by Barchok and Dr Barmaki had not reached the port of Mombasa by July 14.
He questioned where the county had sourced tea for export without engaging KTDA factories that are dominant processors in the county.
He accused the county of disregarding sanctions facing Iran on tea trading from the United States.