William ole Ntimama's son-in-law locked out of family Sh100m fund
A commercial court in Nairobi has locked a son-in-law of former Cabinet Minister William ole Ntimama's out of a Sh100 million fund.
Justice Francis Tuiyott, in his verdict, locked out Erick Kimani as a beneficiary of the funds invested by the late politician and managed by Britam Insurance Limited.
Justice Tuiyott faulted Kimani for claiming that the funds were jointly owned by his mother-in-law Pedelai Ntimama and her daughter Vivian Talash Ntimama who was the petitioner's wife.
The judge further stated that the court found the funds were solely to benefit the matriarch.
"This court comes to a conclusion that given how the account was managed and operated, that is to the sole benefit of Mama Dorcas (Pedelai), Vivian, though a joint subscriber or signatory to the account, was not a part or joint owner of the funds therein," Justice Tuiyott ruled.
"Having survived Vivian, Mama Dorcas as the sole survivor remains the exclusive owner of the funds in account No WMF 3394," he further stated.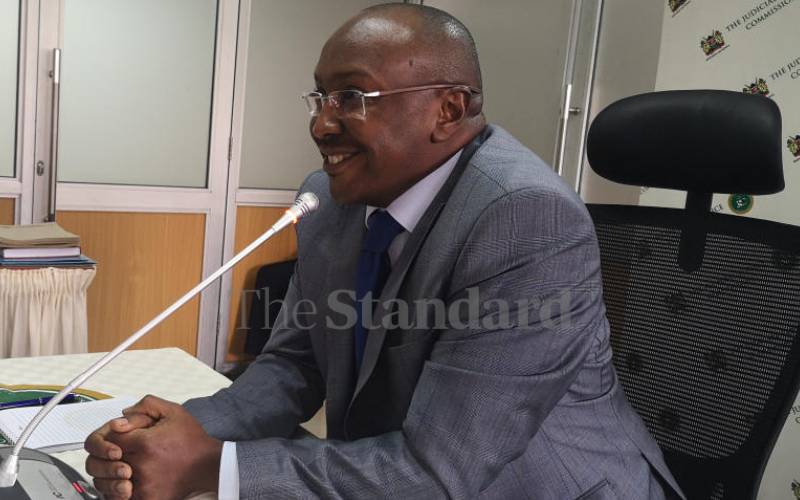 Kimani was married to Ntimama's youngest daughter who died last year. During her lifetime, Vivian was in charge of the account on behalf of her mother, Pedelai.
Kimani argued that Ntimama had directed in his will that Vivian would run the account until such a time her mother died; thereafter, she would inherit it.
"My youngest daughter Vivian Talash Ntimama shall always remit monies required to meet my wife's medical and health expenses in her lifetime," Ntimama wrote in his will.
Justice Tuiyott, however, found that a keen look at Ntimama's will did not have instructions that the funds in Britam or a remainder would pass to Vivian.
Justice Tuiyott ruled: "It needs to be added that even clause 6.16 does not demonstrate an intention that the funds which were bequeathed to Mama Dorcas were supposed to revert to Vivian upon the death of mama."
Vivian died in February last year, opening up a battle pitting her mother against her husband. At the time of her death, documents filed in court revealed that Vivian had a separate account with Sh12 million.
Kimani, on his end, insisted that Vivian and her mother were joint beneficiaries of the Britam funds.
"We have a small problem with that. Your Lordship, this being a family matter, you gave us an opportunity to have the matter settled in an amicable way. The applicants made it clear that they do not want to talk to us at all," his lawyer Stephen Kabucho said.
"The application is to have our consent without talking to us. Asking that 50 per cent be released will be settling the matter while still litigating."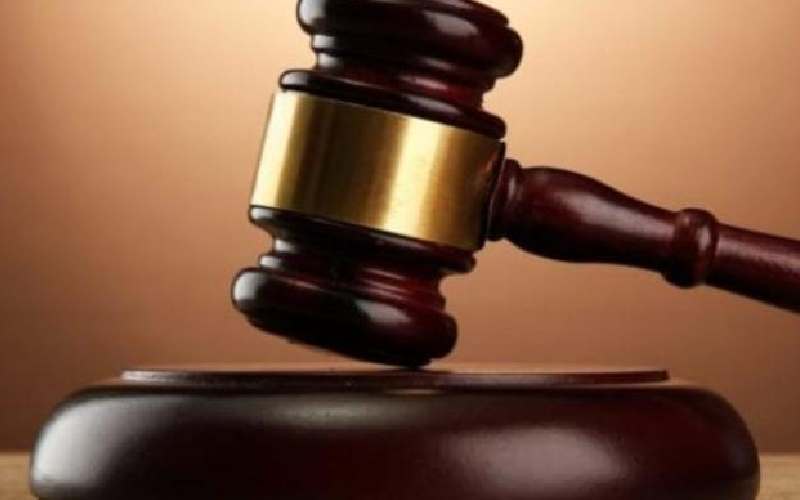 So vicious is the fight between Mrs Ntimama and her son-in-law that Kimani wanted to test her allegations on the funds in court by cross-examining her in person.
In the case, Britam sued the two after receiving two sets of conflicting instructions from Pedelai and Kimani's lawyers.
On the one hand, the widow in March, last year, through her lawyer Omwanza Ombati, asked the insurance firm to remit monies for her upkeep, while on the other, Kimani instructed them to preserve the funds so that Vivian's estate would not waste away.
The late Ntimama served in government as MP and a minister for 25 years before taking a back seat in politics. He died on September 1, 2016, aged 88.