Bid to block NHIF digital listing flops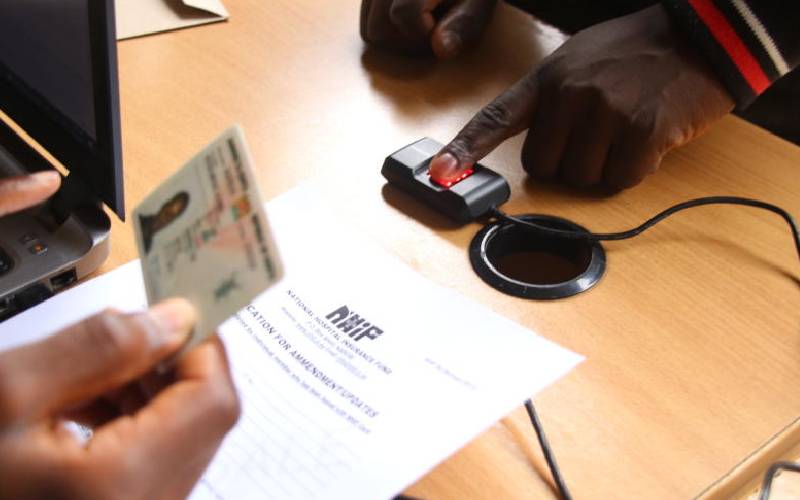 The High Court has dismissed a case by the Rural Private Hospitals Association that had challenged mass biometric registration for members of the the National Hospital Insurance Fund (NHIF).
Justice Hillary Chemitei ruled the issues raised by the petitioners were contractual in nature but not constitutional.
He said the court, in its constitutional state, cannot adjudicate over the issues raised.
"The case is commercial and based on a contract agreement between parties. There is no proof that there is a constitutional breach," he ruled.
He said the contract between the facilities and NHIF that lapsed on June 30, 2021, included clauses on how disputes arising would be resolved.
"Although there may be traces of alleged breach and infringement of some constitutional rights, the same are not so weighty as to outdo the contract the parties subjected themselves to," ruled Chemitei.
He dismissed the case and advised the association to take the issues to a commercial arbiter.
The association wanted NHIF mass biometric registration stopped, claiming that facilities and Kenyans in rural areas would be disadvantaged.
Conservatory orders
The association sought conservatory orders to stop implementation of the directive contained in memorandum issued by the NHIF chief executive officer.
They claimed that the memorandum was neither subjected to public participation of healthcare providers nor a regulatory impact assessment despite having a significant economic burden.
"The petitioners want the court to order the continuation of manual identification of patients and manual filing of claims as envisioned under Section 21 of the NHIF Act and NHIF regulations of 2003," read the petition.
The association represents 850 healthcare facilities located in rural and marginalised areas spread in 43 counties.
It had sued NHIF CEO, Health Cabinet Secretary and the Attorney General.
"The NHIF board is curtailing health care providers' dignity right by denying them chance to earn an income as they cannot treat patients who hold NHIF cards," read their petition.
NHIF board claimed the suit was a waste of time and an abuse to court process. The board said the court lacked jurisdiction to hear the suit because it was contractual in nature and governed by commercial contracts between parties.
The board defended the digital move saying the use of fingerprints for the identification of members will help fight fraud.