It's not all gloom in Saudi Arabia: To some it's the land of milk and honey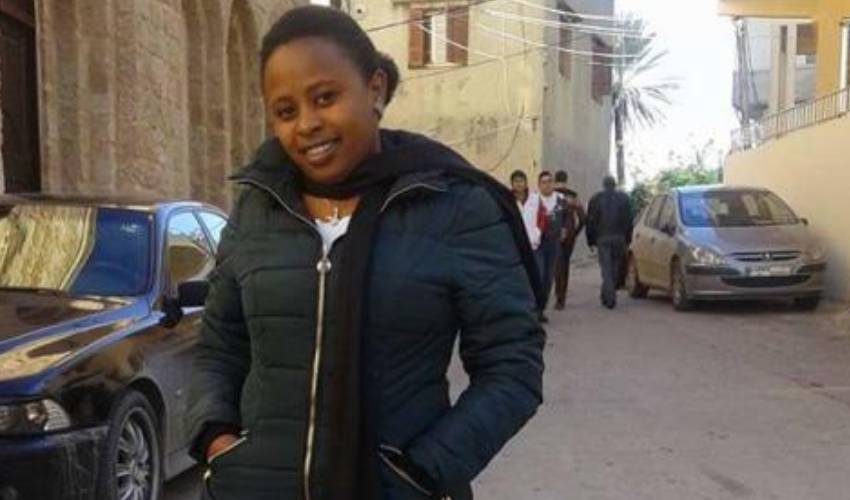 The gulf created by want, the rumblings of the stomach gnawed by hunger, and the thirst for a better life has forced many desperate youngsters to cross the invisible line to the unknown.
Many Kenyans have trodden the unbeaten path to the Middle East, inspired by tales of abundance owing to petrol dollars only to be returned home in caskets. Others end up in foreign jails for allegedly violating labour laws.
This is evidenced by the increasing media reports of abuse and killings of migrant domestic workers in the Middle East.
Families circulate haunting videos of their relatives pleading for help and justice after alleged abuse by their employers. But still, migrant recruitment firms continue to be swarmed with applications of desperate women seeking to travel to the countries for greener pastures.
It's not a surprise that while one distraught family is receiving the body of their kin at the airport, having died in mysterious ways in Saudi Arabia, another hopeful family would be escorting their daughter, mother, or sister to the same destination, for the same job.
There is something irresistible about the gulf.
So what is this motivation that can numb horrific reports of misery in the hands of their employers in the Middle East countries and keep beckoning aspiring domestic workers?
To many aspiring domestic workers, the road to the gulf is paved with good intentions and great promises.
The minimal requirements and good paychecks are some of the traps ensnaring the growing numbers of women travelling for domestic work in Saudi Arabia, Lebanon, Bahrain, Iraq, Qatar, Jordan, and the United Arab Emirates.
But there is another side of the story. Some migrant workers explained to The Standard.
Judy Wairimu, 28, who worked as a domestic worker in Bahrain earned Sh30,000 per month and on good months, she could get a Sh5,000 bonus.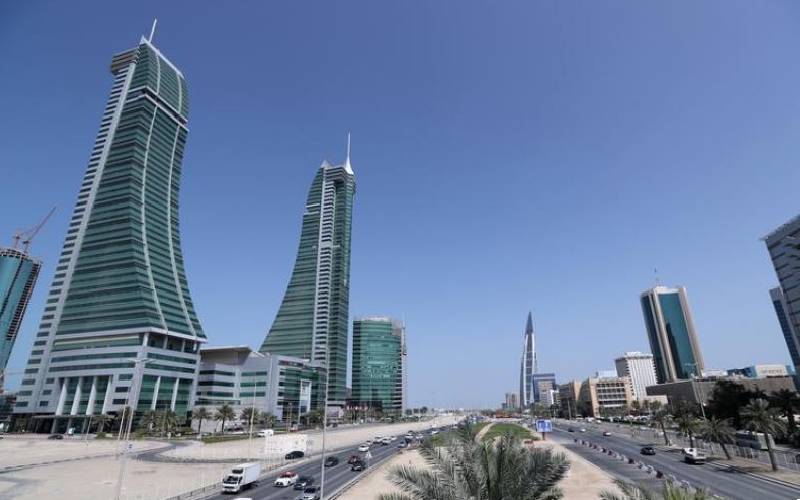 Domestic workers' salary in the Middle East ranges between Sh20,000 to Sh65,000 depending on the duties.
Before travelling, they are only required to have the basic knowledge to operate home appliances, a valid passport, and a medical report, and a Covid-19 PCR certificate.
"There is no way you can get such a 'well-paying" job in Kenya without academic certifications," said Wairimu.
Wairimu a Gathaite resident in Gatundu North was on a two-year contract in Bahrain. She is not a first-time domestic worker, having lived and worked for another family in Lebanon from 2013-2015.
"I built a decent four-bedroom house for my parents and enrolled my two children in a good school a few months after I started working there. I have also managed to buy land while in Bahrain. The two projects took me about two and half years to complete," she said.
Her contract ended in September but says she would not hesitate to go back.
Wairimu says her secret in being in good books with her employer is learning to take instructions and doing what is expected of her.
"It's not all doom in Saudi Arabia but one has to be disciplined. Unfortunately, many Kenyans who work there aren't able to cope with their employers," said Christine Wanjiru, a former domestic worker in Saudi Arabia.
Having worked as a house help for four years in Saudi Arabia, and two other years in Qatar, Christine Wanjiru, 38, says she was able to make enough and build rental houses in Ruiru earning which now give her Sh60,000 monthly.
A study by the Kenya Union of Domestic, Hotels, Educational Institutions, Hospitals and Allied Workers (KUDHEIHA) and Global Alliance against Traffic in Women (GAATW) on Women's Labour Migration on Africa - Middle East Corridor indicates that unemployment, poverty, family feuds, and family responsibilities are the key driving forces in women's search for improved livelihoods in the Middle East and Gulf region.
A report by Foreign Affairs PS Macharia Kamau to the Labour and Social Welfare Committee at National Assembly recently indicated that out of the 41 deaths reported from abroad this year, 28 are domestic workers in the Middle East.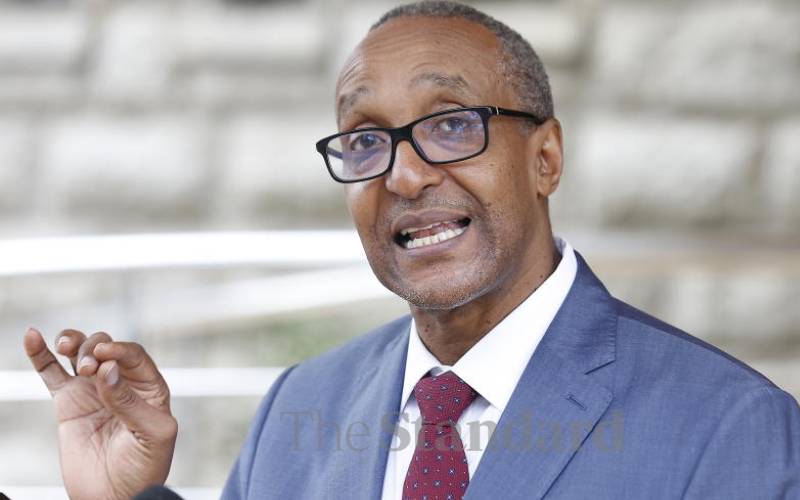 PS Kamau also told the committee that the high number of Kenyans traveling to the Middle East countries was motivated by the high rate of unemployment in the country.
Pamela Mudogo from Malava in Kakamega County took the leap of faith and decided to swim against the 'Saudi Arabia tides' to earn pay that could afford her children's school fees.
She got her first job in June 2019. She returned three months ago but she is preparing to leave for Saudi Arabia for the same job this month.
"My return excites me because my three children can study without difficulties. I am a single parent and I need to build them a decent house," said Mudogo.
She claims that most of the abuse cases result from waywardness, theft, laxity, and breach of contract.
"We have WhatsApp groups where we share the challenges and the newcomers are also guided on how to establish a good rapport with the bosses. Some don't want to listen to instructions and even worse, they try to escape. If you're not punished you're handed over to the police and sometimes end up in jail," she added.
According to Edwin Sirima, a co-director at Celyca Agencies - a migrant recruiting agency, some cases of abuse are self-inflicted.
"There are genuine cases of abuse but most victims are punished for stealing money, clothes, and jewellery, assaulting employers' children, and verbal insults. Others are assaulted after escaping their employers' houses," he added.
Sirima cited a case under their agency where a woman was beaten by the employer after she was captured on CCTV stealing money.
He further claimed that peer pressure and desire to get better-paying jobs has seen many domestic workers breach contracts and this doesn't augur well with the employers.
"Some succeed to escape but they're left on their own should anything happen to them. The agents cannot intervene after breaching contracts," he added.
Surprisingly, Sirima said there are more horrifying cases of abuse from Qatar and Dubai as opposed to Saudi Arabia.
"We have focused on Saudi Arabia as the most notorious in terms of mistreatment but there are numerous cases of Kenyans abused in other Middle East countries. We always receive cases of women locked up in police cells," he added.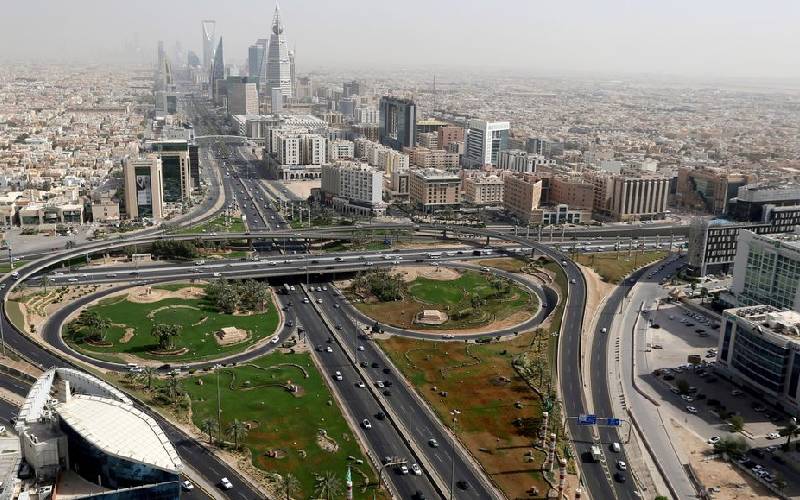 According to Monica Mwende, the Secretary-General of Association of Skilled Migrant Agencies of Kenya (ASMAK) which has 350 members, lack of Bilateral Labour Agreements (BLAs) on domestic workers besides the one being implemented in Saudi Arabia, United Arabs Emirate (UAE), and Qatar exposes Kenyans to exploitation by their employers.
Mwende said in the last two years, agencies under ASMAK have sent over 100,000 domestic workers to Saudi Arabia.
She said illegal recruiting processes by brokers, lack of cooperation between agents in the subject countries, and poor tracking of employees are some of the issues exposing Kenyans to quarrels and eventually physical abuse.
"We need more labour envoys in Saudi Arabia because the country is vast and jobs are in abundance. We are also urging the Labour and Foreign Affairs ministries to intervene to establish BLA's in the other countries because the market is growing by the day," he added.
She added that the introduction of pre-departure training for the unskilled labour force seeking to work abroad has helped reduce cases of abuse.
"There are distress cases but the challenge is how they are handled. There ought to be working systems put in place. Proper regulations will streamline the industry because if it's closed, Kenyans will still travel without binding contracts, and that way we will be giving room for the black market to thrive," said the agent.
Mwende said runaways as the majority of victims of assault.
"Some escape successfully and go to start businesses. That way they breach the contract and should anything happen to them it becomes hard for the agent to intervene. There are also numerous proxy agencies recruiting workers but they cannot help in case of distress," she added.
"The workers under legal contracts have rights to complain through the agents if their employers do not obey the contract. As long as they used the right protocols, the contracts protect them. There is a policy that gives us the power to blacklist employers who mistreat workers," said Mwende.
In a previous interview, Labour and Social Protection Cabinet Secretary Simon Chelugui said the government was increasing the number of labour envoys in countries with a high number of Kenyan immigrants.
Chelugui noted that Saudi Arabia would be prioritised due to its landmass size and the number of Kenyan workers in the country that stands at over 100,000.
"Saudi Arabia is vast and we need more attachés to handle labour-related matters. The Migrant Workers Welfare Fund will help build safe houses in foreign countries for victims of abuse, those who fall sick as well workers awaiting deportation," said the CS.
However, Chelugui urged migrants to follow proposed travel channels and honour the employment contracts.
He noted that the government may not be in a position to help undocumented Kenyans working out of the country in case of distress.