Bunge Chronicles: Wannabe Major and his Captain lead battle for jobless youth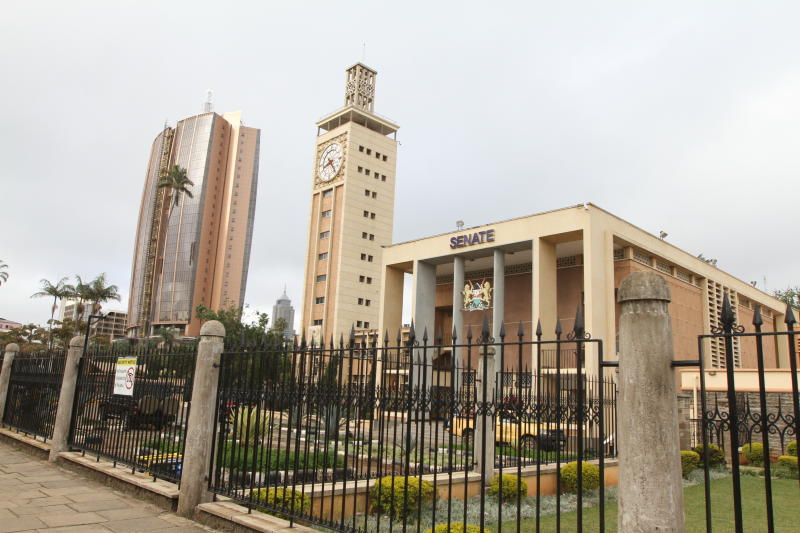 Didmus Barasa and John Waluke must either be audacious or avid readers of the book 'The Subtle Art of Not Giving a...'
That would explain the straight face they have kept for years as they bestowed upon themselves titles that others have given their lives to earn.
Last week, the Ethics and Anti-Corruption Commission warned Barasa and Waluke against referring to themselves as retired captain and major respectively as neither earned such honours in their respective stints in military service. Waluke left the military as a senior private, while Barasa left as a private; very junior levels indeed.
On Wednesday, the two addressed their colleagues during Bunge's morning sitting as the House debated a Bill by Nominated MP Gideon Keter.
Keter's proposed law seeks to make it easier for people to get jobs by scrapping the requirement that job seekers provide clearance certificates.
Like their colleagues, the pair have a problem with the hurdles placed in the way of job seekers as they seek employment. The two are examples of Kenyans who have had promotion obstacles placed in their careers, but mastered a way to overcome them through alleged impersonation.
In a heated debate that brought out the worst of sycophancy, the MPs also debated the high unemployment rate.
Nominee 001, David ole Sankok, raved on about how the Nairobi Expressway had fuelled unemployment. As is customary, he hailed the bottom-up model as the solution to every Kenyan's financial problems.
Majority Leader Amos Kimunya defended the construction of the Expressway, leading like-minded MPs in praising the president for working tirelessly for the good of Kenyans. At one point, he claimed that the country was full of opportunities for the youth.
Naturally, Waluke and Barasa disagreed with Kimunya and his ilk. Waluke said that "the government needs to be serious and create employment for these young people". "Over five to six million graduates... are 'chopless'. Something must be done, immediately as yesterday."
All the MPs agreed that the youth faced hurdles as they hunted for jobs, only disagreeing on the availability of jobs for everyone. Eventually, everyone concluded that there was a problem.
Their proposed solution - Keter's Bill - has, however, never been tested. As he concluded his remarks, Barasa thanked the Nominated MP for coming up with the Bill, promising to "make improvements" to it later.