Case challenging Havi's competence as LSK president filed in Nakuru transferred to Nairobi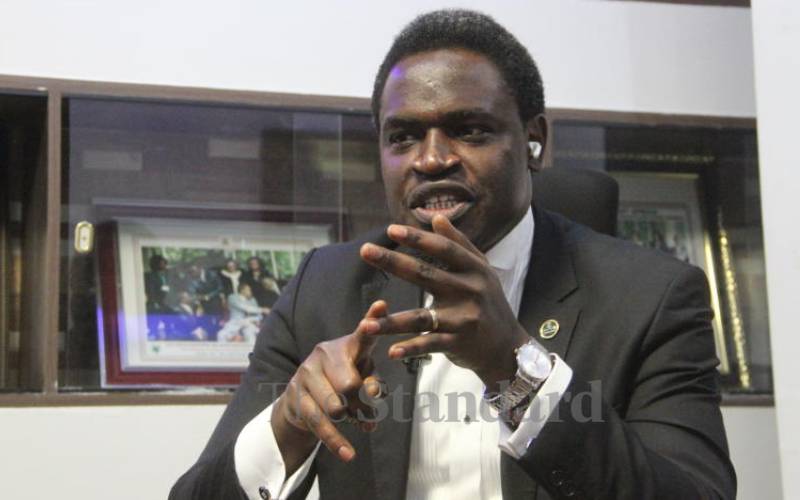 A judge has ordered a case challenging Law Society of Kenya (LSK) President Nelson Havi's competency to hold office to be transferred to Nairobi.
Justice Teresia Matheka ruled as sub judice, the petition filed by Lawyers Collins Odundo and John Ochola on July 15.
She criticised the petitioners terming their decision to institute similar proceedings in a court of the same jurisdiction as an abuse of the court process.
"It is unlawful for the petitioners (lawyers) to gamble by filing the same suit in different courts in the hope that their application may be allowed in one," she said.
Ms Matheka noted that the petition and Petition E260 of 2021 filed before Justice Anthony Murima were brought to court under the same provisions of the law and have the same pleadings.
She ruled that no prejudice will be suffered if the file is transferred to Nairobi to be consolidated with the other case and be heard together.
"We in the justice system want to avoid the embarrassment that may emerge if a similar case has different determination in two courts of similar jurisdiction," said Matheka.
Matheka said that the court must use its resources well and deal with matters fairly for the interest of justice and it would be unfair for two similar courts to handle one case leaving others pending.
She condemned an application that suggested that a high court in one region was more competent and superior to another high court in another region.
Matheka said that such claims were disrespectful and unlawfully undermined the capabilities of high courts in Kenya.
"The application suggesting that one high court is the first-class court while the other is a second class court is an insult to this court and unnecessary. The power of the court shouldn't be questioned," she said.
In the suit, the two lawyers want Havi to declare himself unsuitable to hold LSK's and any other office in Kenya.