How 'Mother-in-law' actress won vicious court battle against bank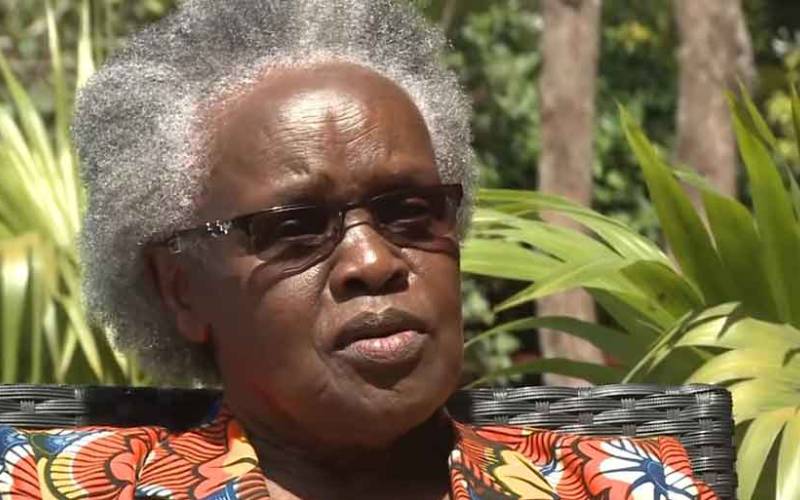 Lucy Muthoni will go into history books for salvaging her matrimonial property from the jaws of a bank after a long and vicious fight in the corridors of justice.
The other woman who won a legal battle against a bank is Elizabeth Wanjiru, commonly known by her stage name 'Shosh,' in the Mother-in-law programme that airs on Citizen TV.
Judges Wanjiru Karanja, GBM Kariuki, and Jamila Mohamed, in their 2017 judgment ruled that the transaction to recover the unpaid loan was null and void.
The case involved Wanjiru's former husband Shem Bageine, Housing Finance Corporation of Kenya (HFCK), and a third-party buyer, Mugo Muriu Investments Ltd.
Mr Bageine is a Ugandan national.
HFCK's failure to verify whether Bageine had sought Mrs Wanjiru's go-ahead to take up the loan cost it millions.
The Court of Appeal ordered the lender to return Sh1 million to Mugo Muriu Investments Ltd, which bought the prime property in Loresho in 1987.
Mugo Muriu Investments Ltd will get the money minus interest that could have accrued for the past 29 years.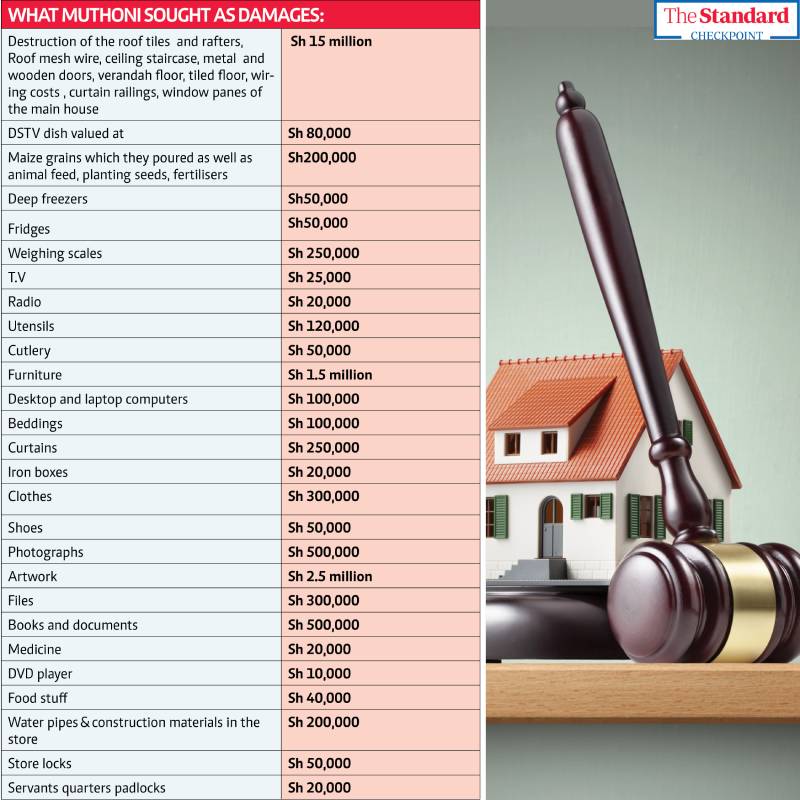 In the case that had been in the corridors of justice for 29 years, the judges ruled that the interest of a spouse to a property acquired jointly cannot be overridden by that of a lender to recover an unpaid loan.
"Anyone who lends money on the security of a matrimonial home nowadays ought to realise that the wife may have a share in it... It seems utterly wrong that a lender should turn a blind eye to the wife's interest or the possibility of it and afterward seek to turn her and the family out on the pleas that he did not know she was in actual occupation," the judges ruled.
On April 13, 1968, Wanjiru, aged 24, wedded Bageine, then a University of Nairobi student, at PCEA St Andrew's Church Nairobi.
The couple purchased the contested home in 1981 but it was registered under the man's name. The house was bought through a mortgage given by HFCK.
She told the court that she contributed to buying the property and they completed payment of the mortgage in 1984.
Their marriage broke after the man left following domestic wrangles.
After moving out of the matrimonial home, Bageine took another loan of Sh600,000 from HFCK and offered their title as security.