How crafty traders played tricks on Wanga great chief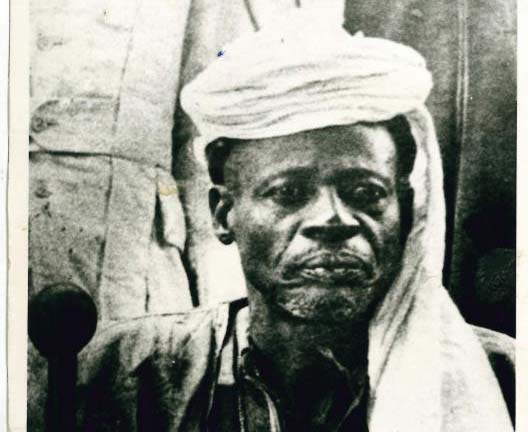 Never underestimate the power of influence peddlers and name droppers for, a whispered word or an unsolicited comment can influence the course of history.
For a period, the Nabongo Mumia of Wanga kingdom had been fond of traders who used to bring goodies to him on their way to Uganda. Living at a time when the West was coming into contact with East Africa brought about by Arab long distant traders, Mumia got some novel treasurers.
There are some hilarious anecdotes of traders who exploited their friendship with the king to expand their cow pens and their harem, replenished with fat bulls and beautiful girls gifted to them by their fathers in exchange for goods and services rendered.
These crafty traders had realised early on that the key to exploiting the king was through limiting his interaction with the Western world.
Colonial records show that in 1902, the British invited Mumia to attend the coronation of King Edward VII. The traders knew this trip would open the king's eyes and worldview and in a way undermine the power they had on Mumia.
They hatched a plot, embellished with horror stories, where they warned the king that should he sail to London, he would never come back alive.
Had Mumia not turned back from Mombasa, he would have brought home stories of how the big coronation scheduled for June 26 was postponed at the eleventh hour to save the fun-loving king who was afflicted by appendicitis.
On the appointed day, as the royal family entertained guests and gave 500,000 dinners to common Londoners, his majesty was being operated upon by surgeons.
According to Westminster-abbey.org, when the coronation was finally held on August 9, 1902, it was not without drama. "The ageing and almost blind Archbishop of Canterbury had the prayers printed in large letters on card so he could see them. He still misread some of them and appeared to drop the crown. He placed it on the King's head the wrong way round."
Eight years later in 1910, after King Mumia got his own "coronation" as a paramount chief, the Arab traders feted him when he bought a bicycle. Pretending to be magicians, the traders would use a pump to inflate a flat tyre. They used similar tactics to extract exaggerated payments from locals who later acquired bicycles. At times they would even deflate tyres so that they could be called upon by desperate bicycle owners to apply their magic. So notorious were some of these traders who were deployed as paramount chiefs agent that the Nyanza Provincial Commissioner John Ainsworth sacked them and ultimately demoted the paramount chief, who had unwittingly exchanged his crown for a payslip.
By the time he died on April 24, 1949, Nabongo Mumia of Wanga was just getting a Sh250 pension.