Puzzle of a land case yet to be solved 117 years on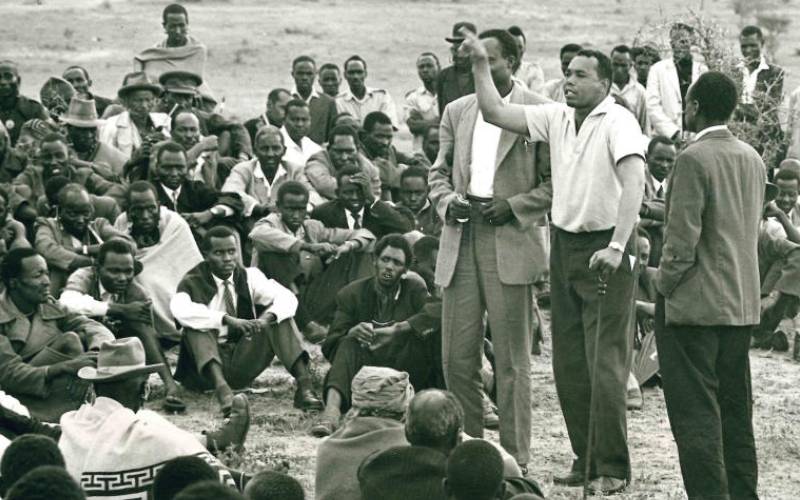 The fate of an entire community now lies in the hands of just five people.
The five have the unenviable task of untangling an injustice that was created 117 years ago. And as these members of the historical injustice committee domiciled at the National Land Commission interrogate the issue, their verdict may also have an impact on the lives of millions of people in Nairobi and a large part of Rift Valley.
Today marks the deadline for submitting claims about historical injustices. Last week, a group of seven men from Narok submitted a petition which they hope will atone for the sins of their great grandfathers committed in 1904.
The original 'sin" was unwittingly by 20 leaders led by their spiritual leader, Lenana son of Mbatian and Masikondo Arariu on August 15, 1904. The Maasai had just been penalised heavily for killing some whites in Ewaso Kendong and were cornered to sign an agreement.
Governor Edouard Percy Cranwill signed on behalf of the government. In the agreement, the Maasai were tricked into vacating Laikipia and some other parts of Rift Valley to pave way for White European settlement.
Seven years later in 1911, another agreement was signed between the government and the representatives of the Maasai community, further cementing the latter's removal from Laikipia and other parts of Rift Valley.
But even as the government was tricking the Maasai into signing away their land, some elders saw through the trickery and sued, seeking compensation for the land they had lost and the animals which had died during their eviction.
However, the case filed in 1912 by the seven elders led by Ole Nchoko, corrupted to Njogo, demanding compensation was thrown out by a Mombasa Magistrate, R W Hamilton on May 26, 1913.
According to the court, although the Maasai were living within the East African protectorate, they were not subjects of the crown but were just under his majesty's protection. Lenana and the other signatories were treated like heads of a sovereign country who had entered into an internationally binding treaty that could not be undone by a simple court
Now, 107 years later, Boscow Ole Nchoko, whose great grandfather, Ole Nchoko had filed civil case no. 91 of 1912 in Mombasa hopes that the injustices his ancestor wanted to be remedied will be corrected by the NLC.
As the community waits for the outcome, the spirits of the Laibon who gave away his ancestral land will be watching from the top of Mt Kenya.