Tame fuel price spike – Baringo Senator Gideon Moi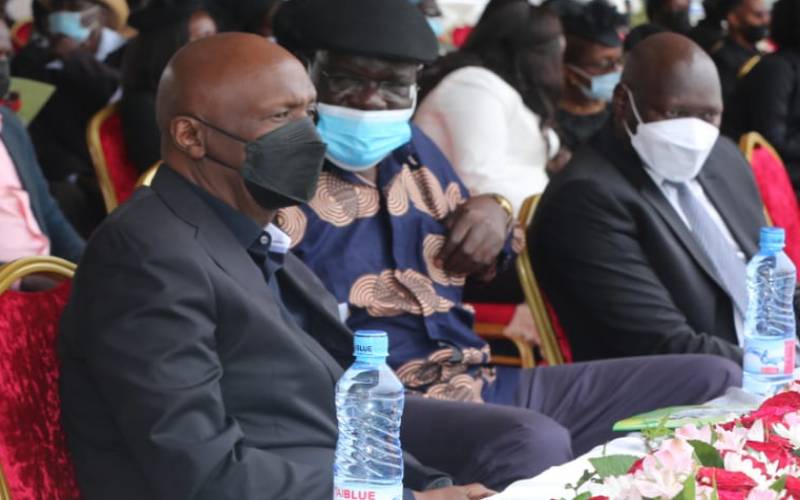 Baringo Senator Gideon Moi has urged the Government to tame the fuel price spike, which has sparked protests in certain parts of the country.
Speaking in Moiben, Uasin Gishu County on Saturday, September 18, the senator advised the Government to put in place measures that would cushion Kenyans against paying hefty costs for the commodity.
Moi made the remarks at Kapsubere Village during the burial of Susana Gogo Tiren, the mother of Moiben Member of Parliament Silas Tiren.
"Sound policies and directives by the State would see the spike in fuel prices tamed," he said.
The legislator said high fuel prices negatively impact Kenyans' purchasing power as inflation tends to rise.
"Farmers are the most affected by this increase, as the cost of production rises significantly," he said.
On Tuesday, September 14, the Energy and Petroleum Regulatory Authority announced the highest fuel prices to have ever been recorded in the history of Kenya, with each commodity registering an increase in cost by at least Sh7 per litre.
On Wednesday, Migori residents took to the streets to protest the fuel price spike, as different stakeholders demanded a review of the charges, terming Kenya's taxation on fuel as punitive.