This man Stephen Soi: His long journey to Sh114m fine or 15-yr jail term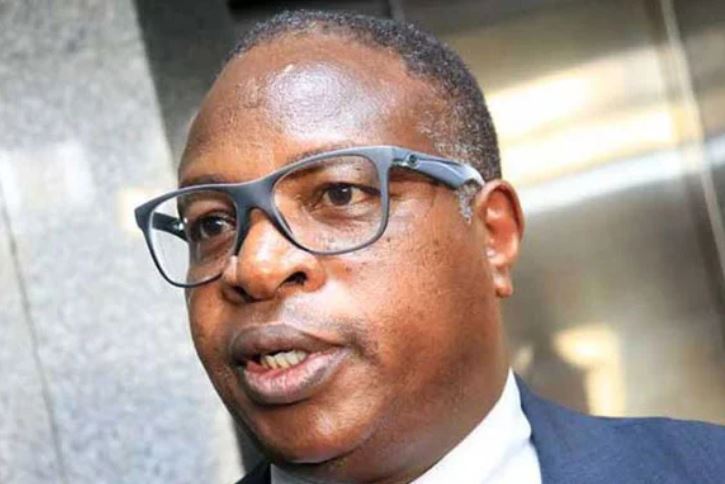 He was the deputy treasurer of the National Olympic Committee of Kenya (NOCK) in 2016 but the power he wielded went beyond that of a number two, overshadowing the treasurer Frida Shiroya.
So dominant was he that in 2016, while appearing before the Labour and Social Welfare Committee, he admitted to carrying Sh25 million in cash to Rio de Janeiro in Brazil, the venue for the 2016 Olympic Games.
He said the money was to be used on Kenyan athletes' accommodation and medicine.
Asked where he got the money from and who authorised him to be the custodian, he said that the Sports ministry entrusted him with the cash and that it was channelled to him through Sports Kenya.
Today Stephen Soi stares at a 15-year jail term if he fails to raise Sh114 million fine for misuse of public funds.
Soi was the Chef de Mission of Team Kenya in the 2016 Olympic Games.
Some say he was a lion in a herd of antelopes. He roared, and every ear went up.
The power, his ability to establish dominion over his peers in NOCK, could have been contributed to by his police background.
Until his retirement in 2016, Soi was the Assistant Commissioner of Police, attached to the GSU Headquarters in Ruaraka, Nairobi.
Unlike other men in uniform, Soi loved the press which pressed him to explain the Rio scam.
At one time, during investigations over alleged embezzlement of Sh88.6 million belonging to Kenyan athletes in Rio, Soi candidly, or naively, told Citizen Television's Waihiga Mwaura that one of the travellers to Rio in 2016 was his wife.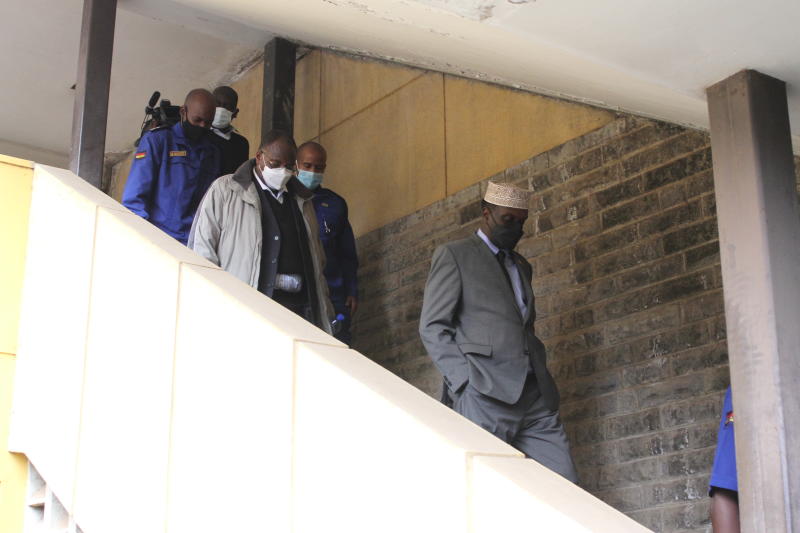 Later, a parliamentary hearing would find that the Sports ministry had covered the costs of flight tickets for his wife to the Olympics.
On Thursday, September 16, Soi was not that special man anymore. He was a convict like any other – bundled into a waiting police van and driven to a city remand centre as he pondered what next: whether he'll raise the Sh114 million fine, serve his 15-year jail term or appeal. We don't know what he is up to. But we know, without a doubt, that so much is going on in his head right now.
Ironically, some of the officers who escorted the 65-year-old to prison; a place he will call home for the next three Olympic years, once saluted him.
His crime? Embezzling Sh55 million meant for Kenyan athletes in Rio, the courts established.
He was in the dock alongside former Sports Cabinet Secretary Hassan Wario. Unlike Soi, Wario's fine – Sh3.6 million – was pocket change to a man who was once big in Government, many users on social media argued.
Wario paid the fine barely two hours after his sentencing, and walked home like nothing had happened.
Born and raised in Nakuru
Stephen arap Soi was born and raised in Keringet in Molo, Nakuru County in 1956.
Just like many other police officers, little information is known about his life outside work.
He, however, rose up the ranks to become an Assistant Commissioner of Police, attached to GSU. During his stint in NOCK, between 2012 and 2016, when he served as the deputy treasurer, he, occasionally, attended meetings while dressed in full police uniform.
In 2004, he was briefly out of the police service after the then-police boss Major-General Hussein Ali recommended his suspension alongside 57 other senior police officers. He, alongside 33 others, would later be cleared to resume Service duties.
In the sporting world, he has served in several bodies, including the 2012 London Olympics management team, in which he was the executive officer.
Sentencing
Soi was found guilty of six counts, including abuse of office and misuse of public funds.
In the first count, he was declared guilty of failing to comply with procedures of managing public funds by authorising cancellation of air tickets amounting to Sh9,795,000, the magistrate fined him twice the amount (Sh19.5 million) or serve three years in jail.
He was also fined Sh39 million being the double amount for authorising the purchase of unutilised air tickets amounting to Sh19.5 million or three years in jail, and another Sh30.6 million; double the amount for approving payment of Sh15.3 million as allowances to Team Kenya officials.
Soi was fined another Sh10.6 million, which was twice the amount of Sh5.3 million he paid to National Olympic Committee of Kenya officials, or serve three years in jail, and Sh10 million being the double amount of Sh5 million he overpaid for the air tickets to Brazil.
Anti-Corruption Chief Magistrate in Milimani Courts, Elizabeth Juma, ordered him to pay another Sh3.8 million as the double amount for the Sh1.9 million he paid to Kipchoge Keino and Francis Kinyili as allowances in addition to another Sh1.8 million as fine for the six counts he was found guilty.
Soi's total fines for the six counts amounted to Sh114 million, failure to which, he will serve a combined total of 15 years in jail.
"As the head of the Olympics Committee, he drew an exaggerated budget and through his conduct worked towards spending the money without following proper procedure. His action led to the loss of government funds which would have been used to benefit the public," ruled Chief Magistrate Juma.