Orie Rogo Manduli, Kisumu girl born to kick ass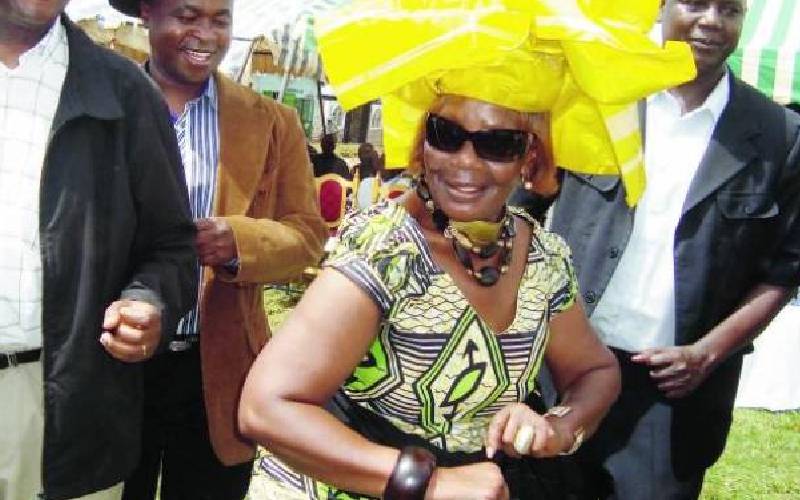 Ambassador Mary Slessor Orie Rogo Manduli is dead. The feisty rally driver, journalist, politician, activist and teacher who last month hosted family and friends for her birthday party died in her Riverside home as she waited for paramedics to take her to hospital.
She never revealed her age, saying it's a privilege women have since men also don't want to be asked where they were when they arrive home past midnight. Orie had been battling cancer for the past few years.
A woman of many firsts, Orie, daughter of headmaster turned councillor Gordon Manduli and Zeruia Adhiambo, a lecturer at Kisumu Technical College, was the first woman to be a manager at Kenya Coffee Board, and later became the first indigenous woman to hold a managerial position in a multinational, Metal Box straddling East African countries.
In August 2005, Orie, a degree holder in public relations and a masters degree holder in international relations, locked herself for one week in the National Council of Non-Governmental Organisation's offices after the board, as well as then Culture and Heritage minister Najib Balala tried to kick her out of office.
Surviving on fruits and juice, Orie's tenacity won and she was allowed to keep the job. She was the first woman to chair the NGO council.
Named after Mary Slessor, a Scottish missionary who worked in Calabar, Orie was first married to Ondieki, a civil servant with whom she had three daughters Elizabeth, Allison and Janice.
She has in previous interviews claimed Ondieki left her because she couldn't give birth to sons and never wanted to talk about her five year marriage with her first husband.
"When you are incompatible, it doesn't matter what you cook, the man won't taste it. It doesn't matter what you wear, he won't see it," she said about her first marriage in an interview with veteran journalist Sammy Wambua.
After her divorce, although she was awarded child support by Justice Cecil Miller, she thought it was undignified to chase her ex-husband for money so she took on a second job as a journalist with Voice of Kenya.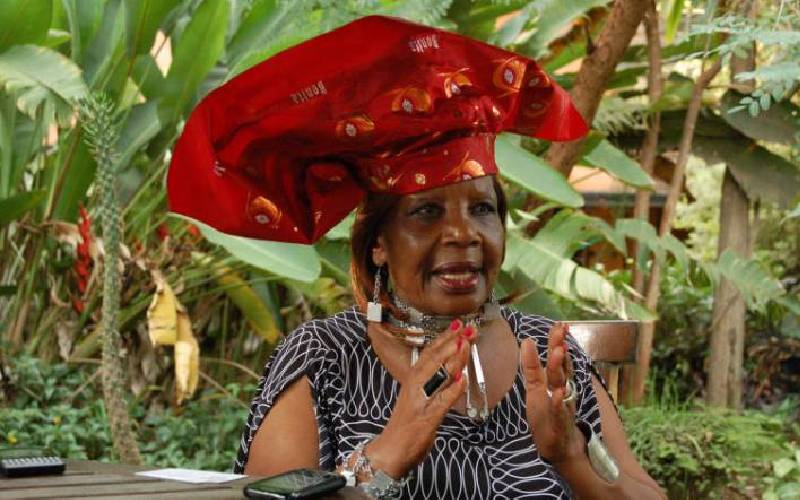 She got to interview James Bond actor Sean Connery, Ethiopia's emperor Haile Sellasie and Bishop Makarios of Cyprus. It is during her journalistic pursuits that she got to interview safari rally drivers and got bitten by the speed bug. In 1974, she became the first Kenyan woman, alongside the late Job Omino's wife Sylvia, to participate in the gruelling Safari Rally, driving a blue Citroen. They didn't finish the race. She vied for Starehe parliamentary seat in 1992 but didn't win.
A go-getter, Orie says when she resigned from her second job, as marketing manager of a multinational Metal Box, she spent six months living in a tent as she renovated a house and a large farm she had bought on loan.
She got remarried to Norman Manduli, a Zambian businessman.
A former Miss East Africa, Orie in an earlier interview with The Nairobian had harsh words for today's beauty queens.
"What we see today are young women obsessed with physical beauty, forgetting that looks fade. I am lucky to have been born of parents who taught me to value beauty beyond the physical, and to consider intellect as a more superior manifestation of beauty. I read about a Miss Kenya who took off with another woman's husband. What a shame!'
City businessman Gor Semelango, who was Orie's foster son, says she was the strongest woman he has ever met.
"Mum never gave up, mum never took shortcuts. Mum never accepted mediocrity and laziness. She installed such high standards and every child she brought up and all of us who had the honour to call her mum are go-getters," said Semelango.