Pensioners risk losing billions in NSSF projects, warns State audit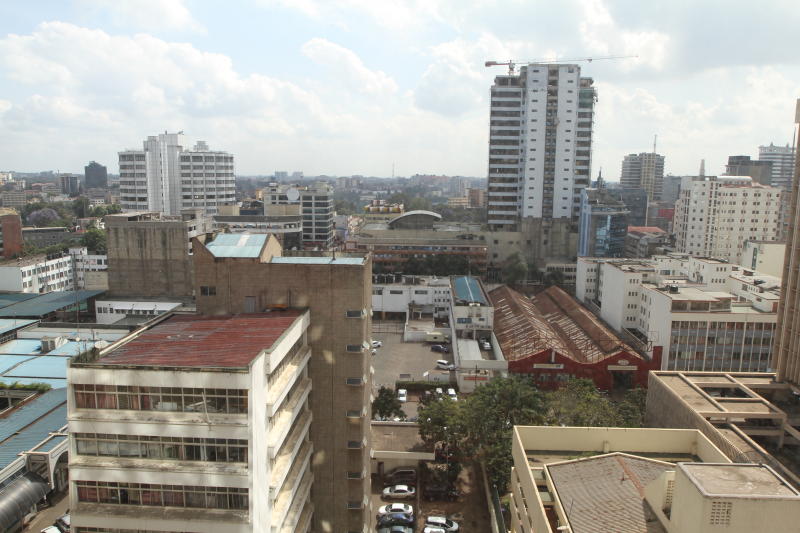 Pensioners under the National Social Security Fund (NSSF) risk losing Sh8.1 billion through questionable land deals and infrastructure projects.
An report by the Auditor General has questioned some dealings by the NSSF management for the year 2018/2019.
Auditor General Nancy Gathungu cited delayed construction of the Sh4.1 billion Hazina Trade Centre, delayed sale of the Sh1.7 billion Milimani Executive Apartments and the questionable purchase of the Sh2.2 billion 350-acre land in Tasia Phase one and two, all in Nairobi.
The report also highlighted the irregular disposal of 69.6 acres of undeveloped Mavoko land, valued at Sh126 million.
On the Hazina Trade Centre, the report indicates that Sh4.1 billion contract was awarded for the construction of 15 floors, which were supposed to have been completed by December 31, 2019. The project started in 2013.
At the time of the audit in May, 2020, it emerged that Sh3.4 billion had been paid to the contractor, but a physical inspection revealed that the project was only 70 per cent complete.
The contractor is at the early stages of laying floor tiles and roofing, with major interior works yet to be completed.
The management, however, claimed that the outbreak of Covid-19 and the resultant restrictions had adversely affected the contractors supply chain.
Further complicating matters is a Sh871.6 million claim by the contractor arising from idle stoppage of work.
According to the report, the Milimani apartments were completed and handed over in April 2019, after which the board approved the sale. The Fund was to sell 94 housing units with DSQ at Sh3.2 billion and another 10 housing units without DSQ at Sh310 million.
However, at the time of the audit in April last year, the sales amounted to only Sh831.2 million.
"Management has indicated measures taken to enable prospective buyers to finance the remainder and vacant units at favourable terms but in the circumstances, it is not clear when the project will be completed and whether the public will get value for money on the investment," stated Gathangu.
Pensioners could also suffer losses from the multi-billion land deals whose title deeds are yet to be made available.
In Mavoko, Machakos, 69.16-acre land was irregularly sold in 2011, subdivided into seven plots and sold for Sh126 million (Sh18 million each) to a real estate company. However, only Sh12.6 million was paid. The balance was to be paid within 90 days.
But NSSF management claims the contract has not been terminated, and blamed the delay on a dispute over physical location of the plots.
On the Sh2.2 billion Tasia land, NSSF is yet to issue title deeds or build infrastructure paid for by plot owners.