Orie Rogo Manduli, first Kenyan female rally driver dies at her Nairobi home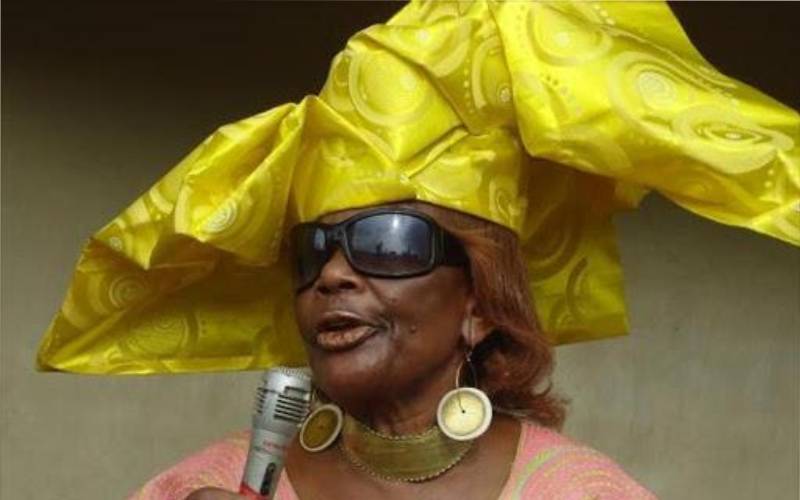 Former National Council of Non-Governmental Organisations chairperson, Orie Rogo Manduli, has died at her home in Riverside Drive, Nairobi aged 73.
According to her personal Assistant Samuel Ndambuki, Manduli passed on as they prepared to go for a dental checkup.
"We had gone for a checkup at Nairobi Hospital yesterday [Tuesday]. This morning we visited her brother at Embakasi and she was very normal (sic). We had a dental appointment this afternoon and as she was doing her makeup, I noticed she leaned on one side," Ndambuki said.
Manduli had been admitted at Nairobi Hospital in July this year with kidney complications and was discharged a month later, Ndambuki told The Standard in a phone interview.
By 6pm, Ndambuki told The Standard, her body was still lying at her house waiting to be moved to the morgue.
The cause of her death is yet to be established.
Mary Orie Rogo Manduli was born in Maseno, Kisumu County in 1948 to Gordon Rogo and Zeruiah Adhiambo.
Her father was a headmaster and later a councillor while her mother taught at the Kisumu Technical College.
"I attended Ng'iya Girls' High School, just like my mother, then Butere Girls and then "Masaku California" (Machakos Girls). Again, no dates please," she said in an interview with KBC.
Despite being a trained teacher, she never pursued her teaching career because she got married immediately after clearing her studies at Machakos Teachers College.
They had three daughters, Elizabeth, Allison and Janice but divorced five years later.
She then remarried a Zambian and cousin of former president Frederick Chiluba, Norman Manduli, in 1980.
Manduli was a politician and a businessman in Lusaka but worked right across Africa.
"He passed away in 2003. We didn't part ways. We had been together throughout. He was a wonderful husband and father," she added.
Mrs Manduli will be remembered as a woman of many firsts and for her sky-scraping headgear to match the Nigerian-style dresses she so much loved.
She was the first woman of African descent to participate in the East African Safari Rally in 1974 and 1975; a Colt Lancer, she drove.
"I was angry that we were hosting the Safari Rally annually and the few women who were participating were all foreigners. I wanted to prove that Kenyan women, too, could participate in car racing. I do not like to be put in a box or to be stereotyped," she once told The Standard's Eve Woman Magazine seven years ago.
The mother of three never backed down from a fight and described herself as a "lioness in her cage".
This was evident in 2005 when she was embroiled in a leadership wrangle over the National Council of Non-Governmental Organisations.