Death certificates to cost Sh2,000 in new court fees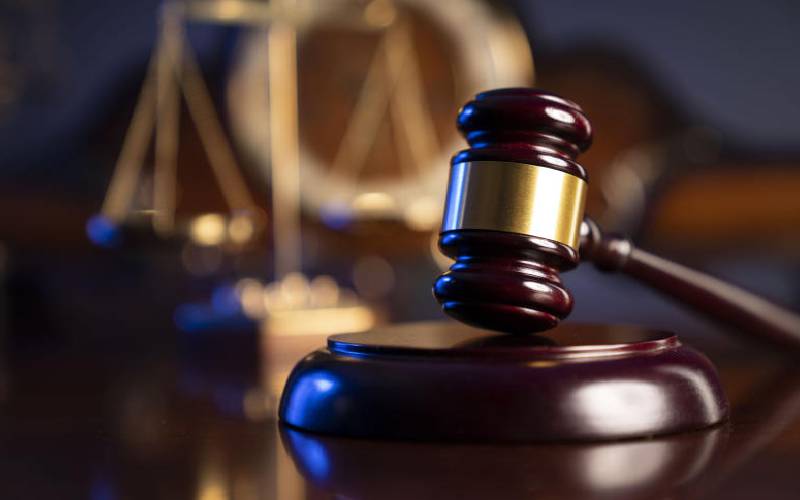 Chief Justice Martha Koome has revised court fees.
The revisions in the court fees assessment schedule apply to the lodging or filing of the respective documents in the relevant proceedings before specified courts and tribunals.
Security for costs in an election petition at the High Court will cost Sh500,000.
For criminal cases in the magistrate's courts, one will part with Sh1,000 for hearing after the first hearing for each day or part thereof.
The new charges state death certificates will now cost Sh2,000.
Applications under certificate of urgency at the Environment and Land court will cost Sh2,250.
All children matters in the magistrate courts attract no charges.
An informal divorce at the Kadhi's court is Sh500.
In the new report, court library membership and the annual subscription will now cost Sh1,000.
The cost of filing a mediation agreement reached out of court is now Sh1,000.
When CJ Koome took office in May, there were numerous calls to increase funds to the Judiciary.
Led by Chief Registrar of the Judiciary Anne Amadi, the speakers called for the executive to increase money allocated to the third arm of the government, saying their operations had been greatly affected.
"As an institution that generates Sh3 billion annually this revenue can be an important first step in addressing some of the challenges we currently face," the Chief Justice said in her speech.
The CJ called for the operationalization of the Judiciary Fund which she said would help in addressing some of the budgetary gaps.
CJ Koome started on a low after Treasury cut down funds allocated to the Judiciary in the 2021/22 Financial Year.
The Judiciary lost about Sh800 million in the Sh3.66tr Budget read in parliament on June 10 by Treasury Cabinet Secretary Ukur Yatani.
Last year, the Executive got the lion's share of the budget (Sh1.83tr) with the Judiciary and Parliament getting Sh18.05b and Sh37.7b respectively.
The Judiciary had been allocated Sh18.8b in the 2019/2020 budget, indicating a series of slashed funds channelled to the Judiciary each Financial Year.