Are you above 50 years? Time to get vaccinated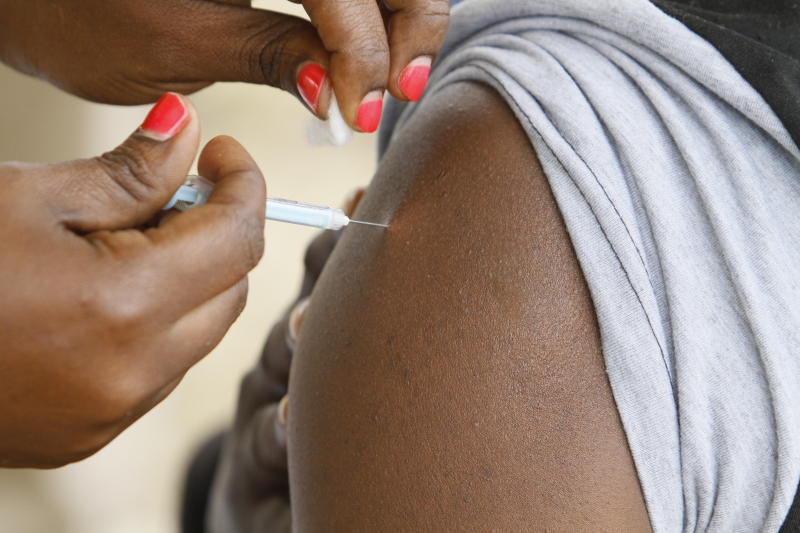 People who are over 50 or those with underlying medical conditions should ensure they get vaccinated against Covid-19.
The government had previously targeted those above 58 but the elderly still form the bulk of mortality victims.
Health Cabinet Secretary Mutahi Kagwe has directed that "with the improved vaccine supply, this bracket be expanded to include all persons above 50."
Kagwe issued the directive yesterday when receiving donation of deep freezers and soft boxes from Japanese government and UPS Foundation respectively.
The improved supply includes over two million doses of Pfizer which will be donated by the US government next week. The vaccines will increase the number of those who have received the jab beyond the current 814,000 people who have been fully vaccinated.
The country targets to vaccinate 10 million Kenyans by the of the year. The 12 ultra-cold deep freezers and 15 soft boxes donated will be part of storage and transportation of the different vaccines donated so far and which have different characteristics and requirements.
Pfizer vaccine requires freezing temperatures while the soft boxes -which use dry ice - will be used for vaccines requiring storage of minus 70 degrees, AstraZeneca requires 2-8 degrees while Moderna needs minus 20 degrees, similar to Johnson & Johnson.
"The quality and success of our vaccination program depends on the cold chain," said Kagwe adding that his ministry will spend Sh900 million to establish 25 county vaccines stores.