DP Ruto cornered or simply changing tack?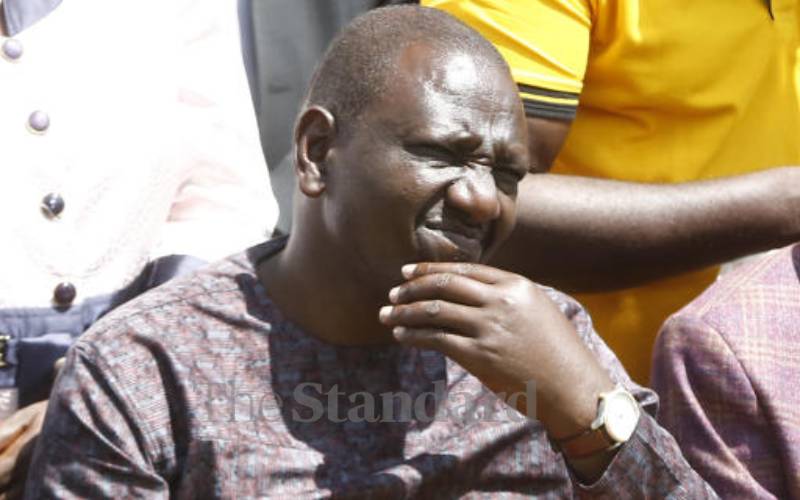 For the first time, last Thursday, Deputy President William Ruto publicly confessed to being a "rich hustler" – a total departure from his hustler nation mantra that has depicted hustlers as the down-trodden Kenyans whose fortunes he is dedicated to turn around.
Ruto's surprise confession came against the backdrop of a series of attacks on his hustler narrative, following Interior Cabinet Secretary Fred Matiangi's report to Parliament's Committee on Administration and National Security that the DP was the most guarded holder of the second-highest office of the land since independence.
While his list was not comprehensive enough to include officers guarding President Uhuru Kenyatta or for Prime Minister Raila Odinga and vice presidents, Kalonzo Musyoka and Musalia Mudavadi, who reportedly enjoy good State protection despite being unelected officials, Matiangi's revelation dealt a big blow to Ruto's image. The DP who, according to the CS, has a total of 257 police officers offering security on daily basis, has lately fashioned himself as a defender of the poor people's rights and needs.
Ruto's action begs a host of questions. Is this a change of tack or gesture of a narrative that is crumbling? Ideally, from the initial hustler versus dynasties mantra to hustler movement and the embracing of a wheelbarrow as the United Democratic Alliance (UDA) party symbol, not to mention the so-called bottom-up economic model, Ruto's campaign slogans and policies have been under serious attack from political rivals.
Stating that the hustler movement revolves the push to have those at the base of the country's economic strata to get equal opportunity for economic prosperity, UDA's national chairman, Johnston Muthama, says "any other misunderstanding arising from our slogans is just a question of semantics"
Former Kakamega Senator, Dr Bonny Khalwale also concedes that the hustler movement has been targeted for attack by opponents, starting with criticisms of the word hustler, which according to definitions in the dictionary refer to prostitutes, thieves, conmen and largely those who earn a living through dishonest means.
"But we want to tell them that hustler similarly means those who work hard and under to eke out a living under very difficult circumstances. And for as long as this latter meaning resonates with most Kenyans, as it has done, we will soldier on," says Khalwale.
But reached for comment, Orange Democratic Movement (ODM) national chairman, Mr John Mbadi described Ruto's maneuvers as "political conmanship". According to Mbadi, who is also National Assembly's Minority Leader, the DP is a master of double-speak "who twists facts to suit his interests".
"In the latest case, for instance, he chose to cry foul over the issue of an exchange of bodyguards at his residence, when in reality enjoys the services of guards in excess, and more than any other holder of the Number Two officer in Kenya's history," says Mbadi.
The Suba South MP further faults Ruto's claim that the statement by Matiang'i was lifestyle audit of sorts. He argues that this is yet another twist of facts.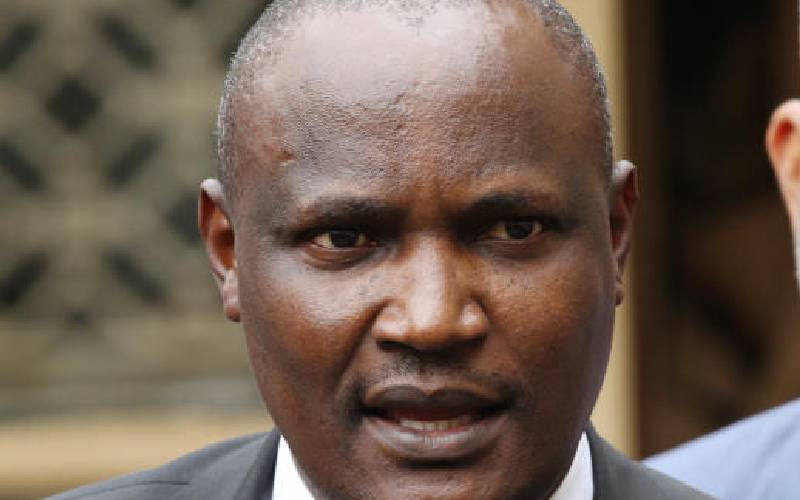 However, Nominated MP, David Sankok, finds no fault in Ruto's apparent ploy of playing victim: "Matiang'i should know that his boss (Uhuru) played the same card alongside the DP in 2013 when he was faced with charges against humanity at the ICC (International Criminal Court) to ride to poll victory. In politics, victory is all that matters, no matter the avenue. So what is wrong in using the same card now if it works?"
The vocal legislator argues that it is the Government apparatus that have been twisting facts to fix the DP. Claiming the face of currency notes was changed under suspicion that he was stashing huge amounts liquid cash in foreign accounts, and that the Building Bridges Initiative (BBI) was mooted to stop Ruto's presidential bid among other manoeuvres, Sankok argues the Government has spent a fortune "in fruitless efforts to tame Ruto".
Having avoided taking on the President directly or responding to attacks by those acting at the behest of his boss, Ruto is also now keener on responding to them as opposed to just charging ahead with his campaign plan as was initially the case. The change of approach is probably out of the realisation that they are nibbling away at the support he thought he had placed under lock.
The DP also appears to have slowed down on his inroads to the vote-rich regions of Mt Kenya and Western, opting instead to focus more on Coast, North Eastern and Ukambani regions. He has scaled down his engagements in Mt Kenya and Western regions to occasional consultative forums, including the one that is ongoing with legislators and supporters from Mt Kenya region.
And whilst the DP initially attacked his rivals for what he termed "leading tribal outfits" and "advancing the ethnic agenda", Ruto has changed his approach on voter mobilisation. He is quietly but vigorously organising various ethnic groups around a poll agenda and making commitments to each.
Finger-pointing approach
It has also reached a point where the DP and his political backers are no longer enthusiastic in defending themselves against ills levelled against them, including engaging in corrupt deals. Instead, they have adopted a finger-pointing approach, which reflects on their "we are not the only ones" attitude.

In the process, the DP has reduced his apparent witch hunt by the authorities to a battle of "who is engaged in dirtier deals?", alternatively, "who is guiltier than the other?".
National Assembly's Minority Whip, Junet Mohamed, attributes Ruto's "problems", to the fact that he kicked off campaigns from the presidential race rather too early.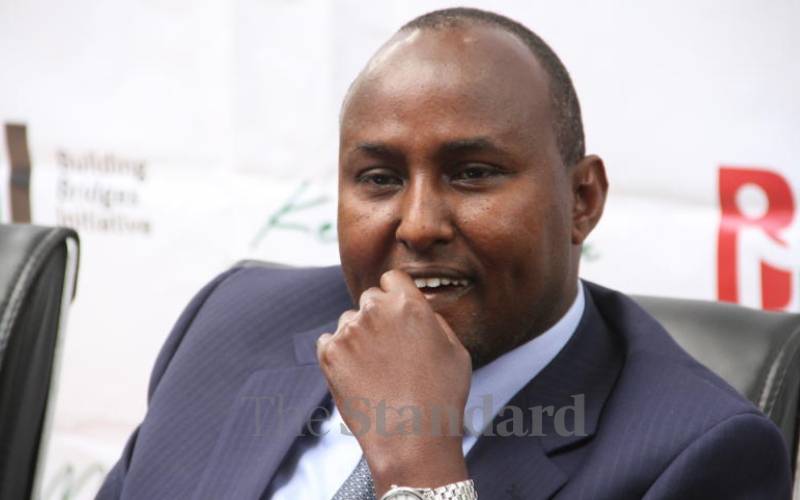 "We have all watched him dance and picked up his dance moves and dishonest promises and narratives over the last nine years. We are in the process of exposing his lies and dismantling each one of them," says Junet.
The Ruto-allied party is faced with another challenge from allies who are insisting on a coalition arrangement. Gatundu South MP, Moses Kuria, is one such leader who maintains that Mt Kenya region should join the DP under their own political entity.
The understanding of a coalition in the context of Kenyan politics, maintains Khalwale, is an amalgamation of tribal units led by kingpins. And this, according to Dr Khalwale – a key player in UDA – is not the way the party wants to go "because it defeats the very purpose of our quest for a united Kenya".
These apparent impediments notwithstanding, some pundits believe Ruto has the tact to push on. In any fight, explains Dr Luke Okunya, there is always a perceived champion and the underdog. The expert on human behaviour and mental processes, says the same scenario is replicated in political contests "whereby society tends to sympathize with the underdog".
"In the current political situation, our DP seems to have perfected the art of playing the underdog. He has pulled away from the powers that be and is projecting himself as a poor political orphan. And when the champion's blows miss the target we laugh at him but when the underdog's land, we cheer along excitedly," explains the senior psychology lecturer at the University of Nairobi.
Noting the Government's move to play hardball on the DP, including pursuing his allies over graft cases only plays into Ruto's net, Dr Okunya observes that the second-in-command appears determined to play the underdog to ensure he wins over most sympathy from the electorate.
According to the psychologist, asking the DP to resign or threatening him with an impeachment motion in Parliament only helps to boost his political standing. Ruto's rivals, he warns, may be in for a rude shock – thanks to the DP's smart and tactful hold on the ground.
"Already, the Government is trying to recover the lost ground of the underdog. That is why, through its officers like Dr Matiang'i, it is deliberately painting Ruto as a wealthy man and grabber. This is aimed at stripping him of the underdog status and thereby causing public disfavour towards him," says
The other trait that the DP has mastered, according to Dr Okunya, is making a mockery of sentiments directed at him: "He makes a mockery of whoever is fighting him, in a very humorous way, thereby amusing his audience and supporters while at the same time ridiculing opponents."
"His style is simple. He largely accepts what is thrown at him with jest but tactfully twists the content to set up his attacker against the masses," says the psychologist.