Legislators seek tighter laws on gaming and betting programmes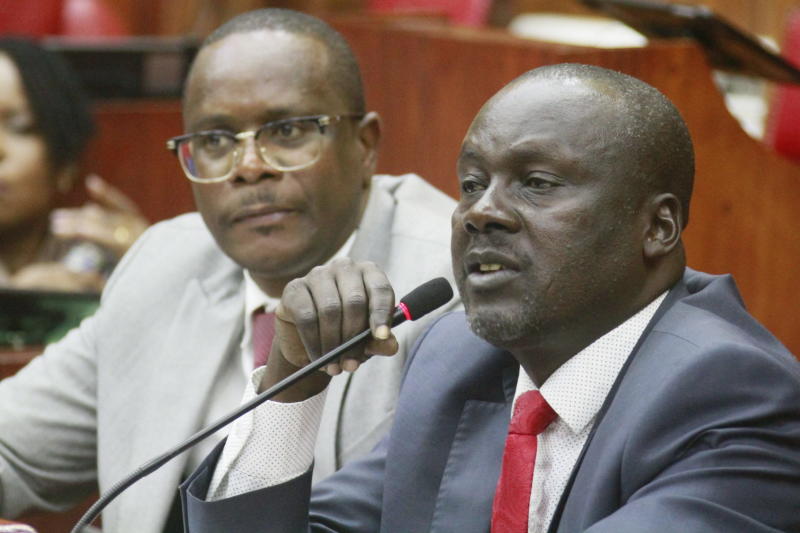 Members of the National Assembly are considering a raft of proposals to regulate betting and gaming.
The Information, Communication and Innovation (ICT) Committee chaired by Marakwet West MP William Kisang seeks to introduce amendments to the Gaming Bill (2019) to protect unsuspecting Kenyans, especially children.
The committee said that after engagements with several stakeholders involved in regulating the betting and gaming industry, their memorandum will inform the amendments.
The Bill passed the Second Reading yesterday, and is now before the Committee of the Whole House.
The lawmakers summoned the Communications Authority of Kenya (CAK) and the Betting Control and Licensing Board (BCLB) to shed light on why there is a rise in the number of operators. They also sought to find out the process of issuance of licences by BCLB. The committee also questioned the board about policies and guidelines that have been developed to regulate the media in carrying out betting.
CAK officials explained that in accordance with the programming code for broadcast services, media houses that air third-party content are free to air gaming-related programming either as an advertisement or a competition.
They, however, noted that broadcasters are responsible for advertising material transmitted by their stations and must therefore ensure all advertisements are legal, honest, decent and conform to the rules of fair competition.
"The programming code allows broadcasters to air up to 10 minutes of adverts in a thirty-minute slot," said acting Director-General Mercy Wanjau.
BCLB Chief Executive Officer Peter Mbugi admitted that activities of the media have the potential to harm the public, especially children.