I wouldn't wish Covid even on my worst enemy, says ODM's Philip Etale after second attack
NATIONAL
By Rosa Agutu | Aug 29th 2021 | 8 min read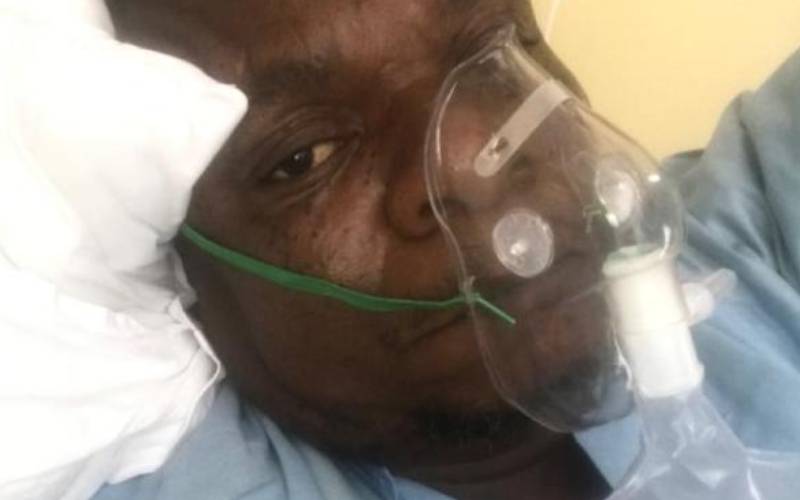 It started like a common cold, running nose, and joint pains. For one week I just assumed and went about my daily business. But one Friday everything changed. The pain was too much, so I told a colleague, Phelix Ocholla, to drive me to the hospital. By this time, I could not even walk properly.
When we reached the Aga Khan University Hospital at Prestige Plaza on Ngong Road in Nairobi, the doctors did several blood tests, but nothing that could explain my symptoms. That is when a Covid-19 test was recommended.
We went to Lancet, still on Ngong Road, for the tests. We had to wait 24 hours for the results. After the test, we decided to go for a meal at a restaurant.
I ordered fish, brown ugali, and managu and that is when I realised there was a possibility I had contracted the virus because I could not smell the fish. After a few attempts to eat, I gave up, told my colleague to request a cab home and I drove myself home. I was so weak but an injured bull always gets get back to the shed.
I got home and got into the shower but my breathing was erratic. So I left the shower and decided to take some porridge and then I went to bed.
Second time unlucky
I woke up at 3am, an hour before my usual waking up time for prayer. Soon after, an email from Lancet came in. I had tested positive for Covid-19.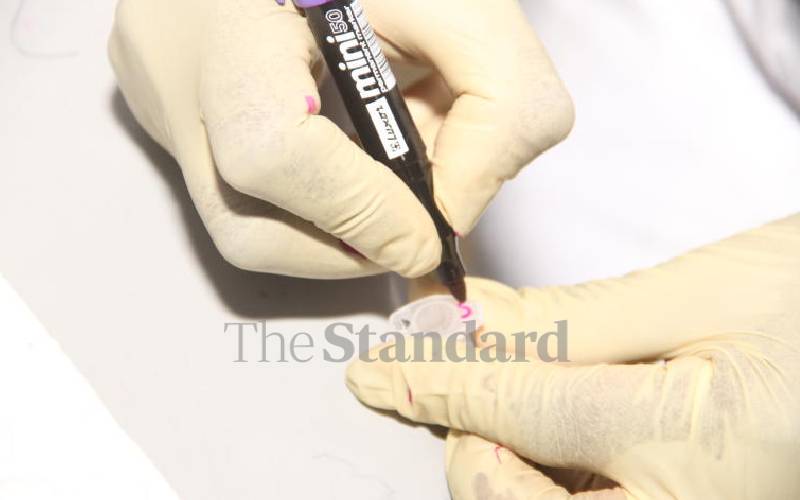 Not again. I couldn't understand how I had contracted the virus twice. But I tried to keep a positive outlook and immediately started myself off on a diet of chai dawa, just as I had done in March when I first contracted the virus.
Sickness is a funny thing. You remember some of the most mundane things that you ordinarily wouldn't. For instance, being unwell brought back memories of my late mother and how she used to concoct herbs for us when we were sick as small children. These herbs cured pretty much everything. So I called my big sister, Naomi, and requested that she sends me some of these herbs so that I could steam them.
I tried out the steaming, but this time something was off. Every time I tried to inhale the steam from the concoctions, I ran out of breath. The insomnia got worse. The night chills lasted longer and were more violent than the first time. I was sweating and coughing non-stop.
On Tuesday, I called the doctor at Aga Khan who advised I visit the hospital immediately. I couldn't drive so I called my friend Moses Luvai who drove me to the hospital.
I was put on three intravenous painkillers. All this time, the doctors were calling hospitals, trying to secure an admission bed for me. They called Aga Khan main hospital, MP Shah, Nairobi Hospital, Nairobi South Hospital, Nairobi West and Matter Hospital with no success.
Finally, I got a bed at Kenyatta University Teaching and Referral Hospital through my friend Silas Rabah who called his friend at the hospital. After the nurses confirmed that a bed would be ready when I arrived, we left.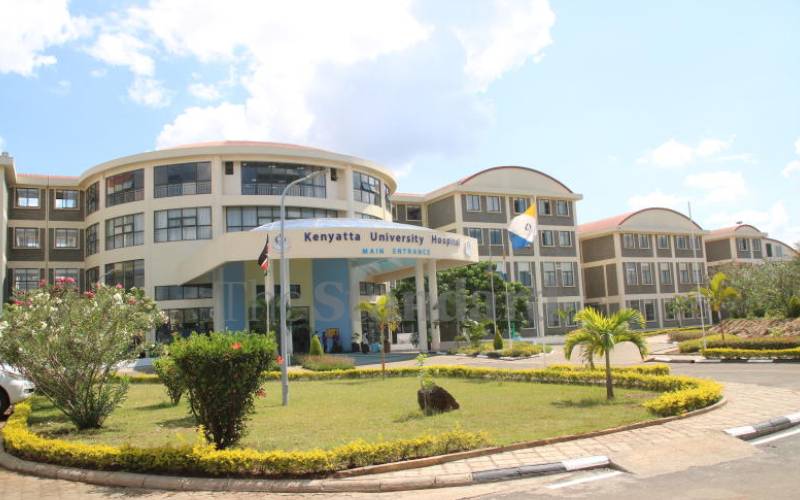 Prestige Ngong Road is not very far from KU Hospital. But when you are in pain, constantly coughing and out of breath, it can be the longest trip of your life. Plus, there was always that fear of what would happen if we got there and find the bed had already been given out. Such things play out in your mind during such moments. You realise that a lot of things in life are out of your control.
When we got to the hospital, I was taken to the Covid isolation and treatment area and got registered. As this was happening, my condition was getting worse. I couldn't breathe. Then I heard one of the health workers scream: "Bring oxygen, this man will die here!" I thought they were talking about someone else. I soon realised I was the man who was about to die. Of course, I was petrified but I tried to motivate myself.
I saw darkness
I was put on 15 litres of oxygen. I was coughing so badly and it was non-stop. While coughing, I accidentally unplugged the oxygen cable from the socket.
I thought that was my end. I saw darkness, my whole body was hot, I called for help but there was no response. I tried screaming and no one could hear me. I knew my time in this world had come to an end and started thinking of my children. Who would take care of them?
I struggled with these thoughts as I got weaker and weaker with each constrained breath. Worrying. Praying. Thinking of all the things I could have done differently. After about 15 minutes, a cleaner walked in. It was around 1am. I couldn't speak so I pointed toward the socket and that is when he realised what was happening and he plugged in the oxygen back.
Sadly, I don't remember his face. I wish I could meet him and thank him for saving my life. At the time, the services at Kenyatta University Teaching and Referral Hospital could have been better - doctors came in at noon; there was a sense of neglect among the patients as the doctors took their sweet time to visit patients. At least that is what I felt.
I was in so much pain - they had not given me any pain killers - that my whole body was sore and my joints were paining. They only gave me oxygen and checked my sugar levels since I am diabetic.
After two days, I called my colleagues who organised for me to be transferred to MP Shah Hospital. I would like to thank the motorists for respecting the ambulance sirens.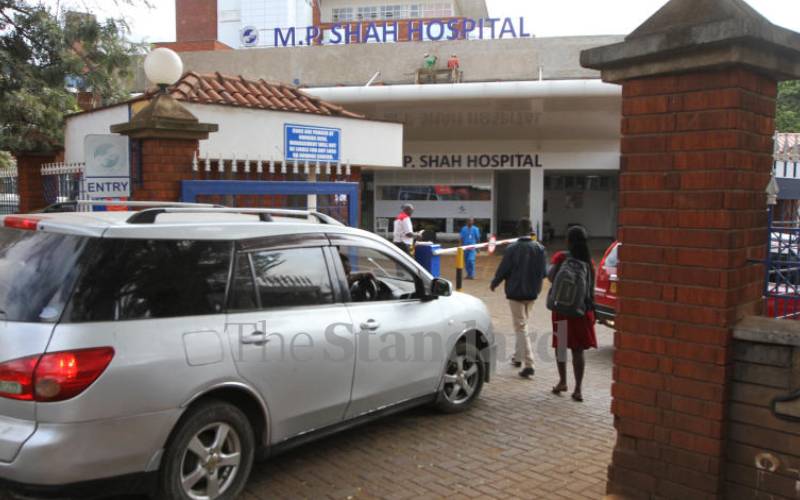 We used Thika Superhighway to MP Shah and there was heavy traffic. I was in a critical condition but I could tell the motorists were giving us way.
When we got MP Shah, there was no vacant bed in ICU so I was taken to the general ward. I was in a critical condition so the doctor said in case anything happened to me the hospital would not be responsible.
They did a CT scan that revealed my lungs were highly affected and that was why whenever they removed the oxygen mask, the oxygen levels went down to 50.
I was taken to a spacious ward where there were three patients including myself. They inserted two oxygen pipes in my nose, together with the mask one. They also put a chip on my thumb for monitoring.
Patient dies
In the ward, the patient next to me, an old man, also had trouble breathing. Every morning at around 4am, the lab technicians used to come for samples. I remember him asking if his samples would also be taken. Those were probably his last words.
At around 6am, the old man died. The doctors tried everything they could but he didn't make it. I was devastated because I knew the man died in so much pain.
So many people die of this disease, especially in county hospitals, and I think the Government is not giving the right statistics. If the right numbers were to be shared, then people would be more cautious.
Raila called me
I decided to pull myself together and not drown in the sadness. I kept telling myself that I would beat the disease. Among the people who called was my boss, ODM leader Raila Odinga, who told me that this is my life and I have to fight for it. I fought.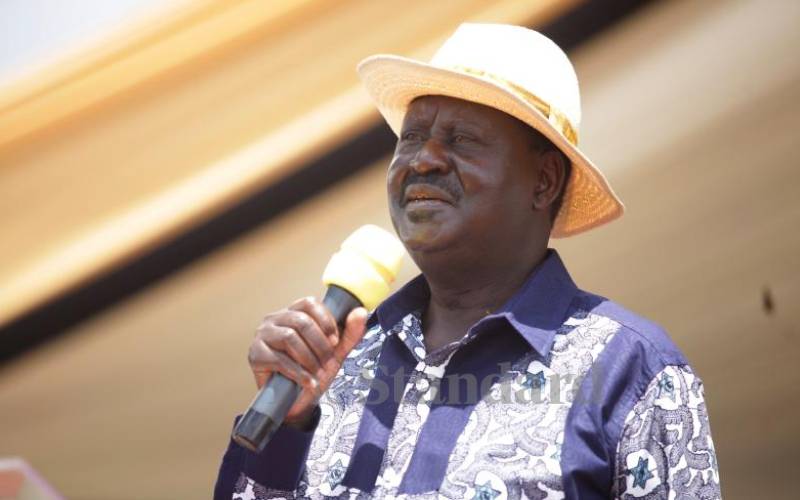 I got so many calls. It was overwhelming. On social media, I got thousands of messages from friends and political opponents, and that is when I realised the importance of having friends and people who care.
After two days, Dr Shamsa Hussein Ahmed came and told me that there was a bed available in the ICU. She tried to motivate me by demystifying the myth that ICU is the last stage of life. She said that people have been in ICU and have recovered fully. There were six patients in ICU.
There were cables everywhere. Another devastating thing is that since I was in a critical condition, I had to be cleaned. This was a very humbling experience… I realised a disease can devastate you so much that you cannot even do the basics of life.
After five days, Dr Shamsa and Dr Oundo came and told me that I was improving and my oxygen level had reached 90. So they took me to a private ward.
While I was there, a nurse came and told me that I should thank God I was out of ICU because the other five patients I was with at ICU had died. I mourned with their families and prayed for them.
I was in the private ward for eight days. Apart from the drugs, the doctors gave me toys to blow to exercise my lungs. I still use them to date. They also gave me an inhaler to open up my lungs. I still can't walk for long, and when I went for checkup, the doctor told me that they had put me on heavy drugs... It might take me two or three months to get back to "normal".
Since I am diabetic, my sugar levels dropped to 30. So they had to balance between my sugar levels and oxygen. All the doctors who handled me did a great job.
Post-Covid counselling
Apart from the stigma, there is a trauma that comes with being a Covid patient. You "interact" so closely with death while in hospital that it mortifies you. People next to you die at night, during the day, and in the morning. Sometimes, you just sit there wondering whether you would be next.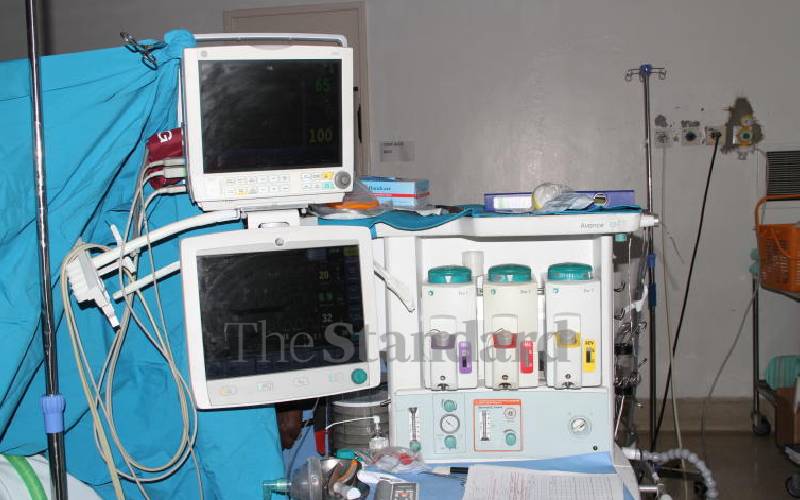 Then there is the loneliness. The loneliness of spending entire days on your own. You are alone with your thoughts. During this time, you miss normal human interactions. But my phone kept me busy; I would go to social media and watch funny political exchanges, as well as the Olympics. I am glad I had the energy to watch the legendary Eliud Kipchoge win a gold medal at the Olympics.
Post-Covid therapy is really necessary. After I was discharged from hospital, I had to talk to my son who is in Form 4, just to assure him that I was fine. My son's teacher told me that my illness had really affected the boy.
Take the vaccine
My lungs were affected by Covid pneumonia, and the doctors told me that one dose of treatment given through a drip costs up to Sh200,000 and they said that there are patients who need up to five doses, costing about Sh1,000,000. How many Kenyans can afford that?
There are so many myths about the vaccine, ignore them, take the jab. I will take my jab after being cleared by the doctor. Next month, I will go for a CT scan. I wouldn't wish Covid on anyone; it affects you physically, mentally and financially. So take the vaccine.