Petitioners want criminal records expunged, good conduct certificate outlawed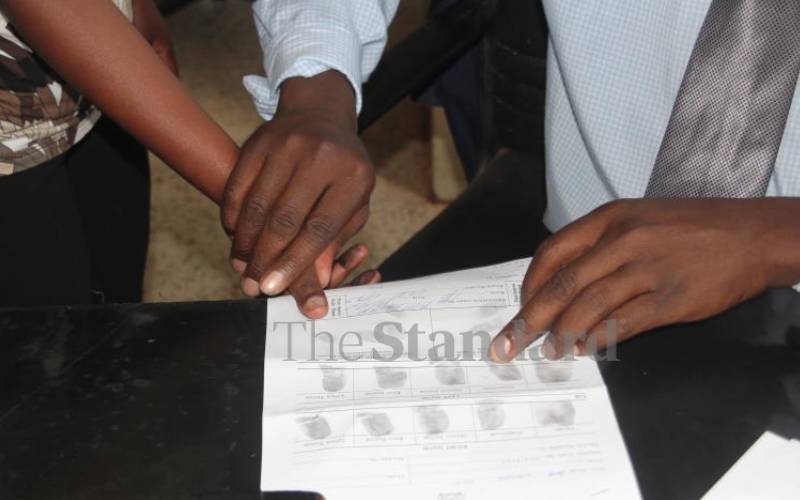 Past offenders could have their criminal records expunged after the fifth year of committing an offence if MPs approve a petition tabled in the National Assembly yesterday.
The Justice and Legal Affairs Committee chaired by Kangema lawmaker Muturi Kigano is handling the petition by a section of the public led by Susan Gachango.
The petitioners argue that other jurisdictions expunge misdemeanours and non-violent records from an offender's record, citing the UK and the US state of Indiana.
They further want Parliament to abolish the requirement by employers that job seekers present police clearance certificate, better known as Certificate of Good Conduct.
"The requirement by employers for job seekers to produce police clearance certificates is not a statutory requirement, but is one which infringes on their constitutional rights to privacy since it exposes their past criminal records," argue the petitioners in a petition read by Deputy Speaker Moses Cheboi.
The petitioners argue that a job-seeker may have been an "ignorant minor" when they committed a crime and others may have been framed.
Ms Gachango regretted that job seekers with criminal records are disqualified with no attention paid to their academic and other qualifications.
"The petitioners are convinced that employing persons with criminal records can demonstrate diversity, inclusion and social responsibility, and act as an avenue for their rehabilitation, thereby reducing the likelihood of repetition of offences," Cheboi said.
"In addition, they assert that the portrayal of court case details on police clearance certificates, amounts to discrimination on the ground of conscience since it reminds job seekers of their remorseful past," he added.
Most MPs supported the petition and urged JLAC to provide proper guidance.
Kathiani MP Robert Mbui said denying job seekers employment because of their criminal record amounts to "double jeopardy," owing to the fact that many offenders already paid for their crimes through imprisonment.
"Employers insist on a certificate of good conduct, which means one who has committed an offence, 30 or 40 years ago will be punished for that," said Mbui.
"Anybody who has been convicted for less than two or three years and fined less than Sh100,000 should not have their certificate indicate that they committed a crime," added North Imenti MP Abdul Rahim Dawood.