Supreme Court ends 55-acre estate battle after 16 years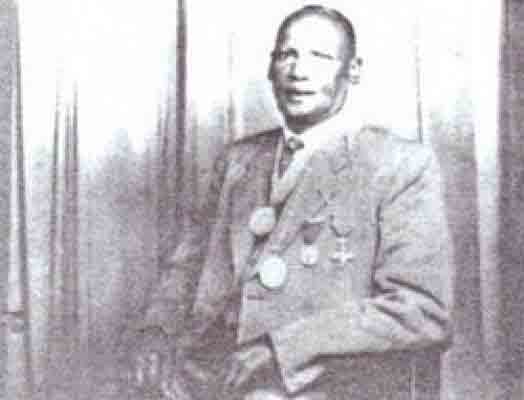 For 16 years the sons and a daughter of a colonial chief, Waruhiu wa Kungu, whose death in 1952 plunged the country into a state of emergency, have been battling for a 55-acre parcel of land in Githunguri, Kiambu County.
The Supreme Court, however, ended the protracted legal tussle yesterday when it rejected an application by one of Waruhiu's sons, George Kang'ethe, to file an appeal out of time.
Kang'ethe was seeking to sue his siblings Solomon Ng'ang'a Waruhiu and Esther Nyamweru Munene.
He had asked the Supreme Court to allow him to challenge a Court of Appeal judgment in favour of his siblings, out of allowed time.
Kang'ethe said he was sick in 2019 when the Court of Appeal delivered its judgment.
He also cited the closure of courts due to Covid-19 and failure by his lawyer to file a notice of appeal in time as the reasons why he did not appeal the judgment by justices Phillip Waki (now retired), Roselyn Nambuye and Gatembu Kairu.
However, Chief Justice Martha Koome and Justices Mohamed Ibrahim, Smokin Wanjala, Isaac Lenaola and William Ouko threw out his application.
"Although service delivery was scaled down, services were still offered and urgent applications prioritised. Again, we do not find this explanation sufficient to warrant an extension of time and to justify the delay in filing the present application. The upshot of the above finding is that we are inclined to disallow the application for extension of time with costs to the respondents," the court ruled.
Ng'ang'a and Nyamweru had sued Kang'ethe, arguing that their late eldest brother, David Wainaina Waruhiu, had illegally transferred their share of inheritance to him (Kang'ethe) without their consent.
Chief Waruhiu had five wives – Wanjiru, Ruguru (A), Waruchu, Mary Njeri and Ruguru (B).
Waruhiu was shot dead on October 7, 1952 at Gachie on his way from Nairobi. His death led to a series of security operations in the whole of Mt Kenya region and culminated in the arrest of Jomo Kenyatta and declaration of a state of emergency in Kenya two weeks later.
By the time he was gunned down, Waruhiu had no will. He was a one of the most celebrated chiefs in his time. This earned him a Most Excellent Order of the British Empire (MBE).
He however left a vast estate, including a 55-acre farm, which was subdivided in 1959 into five parcels. This was according to the five houses.
The pieces of land were registered in the names of the first sons of each household as trustees of deceased's children. The land was registered as Githunguri/Giathieko/332, 333, 334, 335 and 336.
Wainaina was Ruguru B's eldest son and was therefore registered as a proprietor of parcel number 336.
From the court record, he transferred the land to Kang'ethe on October 17, 1980.
Ng'ang'a and Nyamweru told the court that they learned about the transfer in 2005 and efforts to have the issue resolved amicably at the family level bore no fruit.
Kang'ethe, on the other hand, argued that Wainaina had informed the two that he was disposing of their part of the inheritance and they agreed to it. He won at the High Court but the Court of Appeal reversed the verdict.