Remembering the 1998 US embassy bombings [PHOTOS]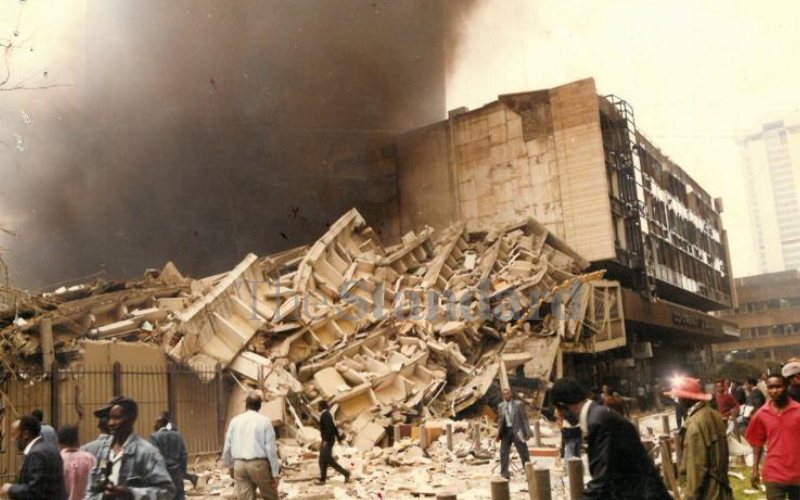 On this day 23 years ago, Al-Qaeda operatives detonated truck laden explosives at the U.S. embassies in Kenya and Tanzania in a near-simultaneous attack that killed 224 people and wounded over 2,000.
Dramatic photos show the devastating aftermath of the explosion in Nairobi, the fear and sadness at the inexplicable loss of life, the recovery efforts that took place, and the scars it left behind. Above all, how Kenyans found strength through adversity.
They include: