Why only two per cent of women in Kenya own land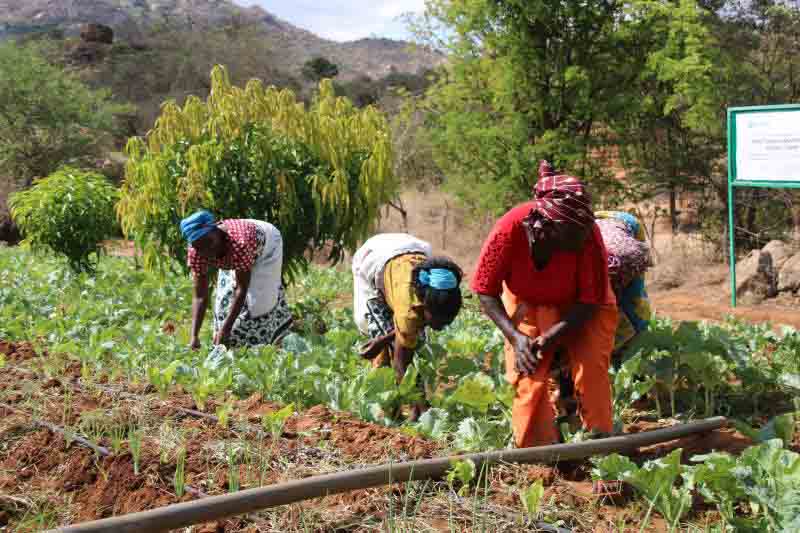 Failure to implement existing land policies is to blame for marginalisation of women in land ownership rights. "It's not the absence of land policies that are marginalising women, but the absence of implementation of these policies,'' said Lands and Physical Planning Cabinet Secretary Farida Karoney.
She was speaking on Wednesday in Nairobi during the Intergovernmental Authority on Development (Igad) Regional Women's Land Rights conference. The meeting brought together directors and ministers for gender or women affairs of seven Igad member States namely Kenya, Djibouti, South Sudan, Uganda, Somalia, Ethiopia, and Sudan.
The one-day conference came after the Women's Land Rights Conference held virtually on June 28-29.
The AU Framework and Guidelines for land policy in Africa calls for individual member States to cooperate at regional levels to address land issues and challenges through comprehensive people-driven land policies and reforms in which women's rights to land are ingrained.
The CS regretted that a mere "probably 2 per cent of women own land in Kenya", and there are also no statistics on the same.
''The 2010 Constitution gives women the right to own land but unfortunately, only 2 per cent own it. This is despite the fact that 50 per cent of women in the world are farmers. This means they farm on the land they do not own,'' said Karoney.
The Sessional Paper No 3 of 2009 on National Land Policy, which is currently under review, provides an overall framework in addressing critical issues in land, including enacting, repealing, and enforcing legislation to ensure effective protection of women's right to land.
The policy is guided by the principle of gender equity, inclusivity, and transparency in decision-making, effective public participation, elimination of discrimination, and respect for human rights to land use.
Karoney said the ongoing digitisation through Land Management Information System programme will facilitate access to land-based information, which is critical for monitoring, evaluation, and decision-making for government and non-State actors.
Kenya is currently working on the implementation of the Community Land Act, 2017.
The CS, who also called for equal participation of women in decision-making on land matters, blamed mindset and culture for the continuous marginalisation of women in land ownership and use.
''In Kenya, for instance, married women are called 'properties' of ownership by men or society and someone said somewhere, how can a 'property' own another property? We, therefore, need to change our mindsets and cultures that deny women land ownership rights,'' she added.
She said in Kenya, 70 per cent of land is owned by communities and out of these, only five have their land registered.
The CS regretted that despite Kenya having made great steps in coming up with laws that allow women to get involved in land matters, including sitting on land management boards, they still fight to get on those boards.
The Principal Secretary, Ministry of Public Service and Gender, Collette Suda, echoed Karoney's remarks on implementation of policies, but also blamed patriarchy, religion, lack of awareness on women land rights, and segregated data as among other problems prohibiting women from decision-making forums on land.
Gender equality
"Land policies and other legal frameworks are gender blind. We also need to mainstream gender equality issues in our policies and programmes at every stage,'' she added.
Prof Suda said women who are most affected in denial of land ownership rights are widows, single women including single mothers, married women with low incomes, and those who live in urban centres.
Sudan's Minister for Social Development Ahmed Dukhir, who spoke on behalf of Igad chairperson Abdalla Hamdok, who is also Prime Minister of Sudan, said some member States were lagging behind and have not started implementing land policies to empower women.