Police highlight crime hotspots, advise Kenyans on how to avoid being a victim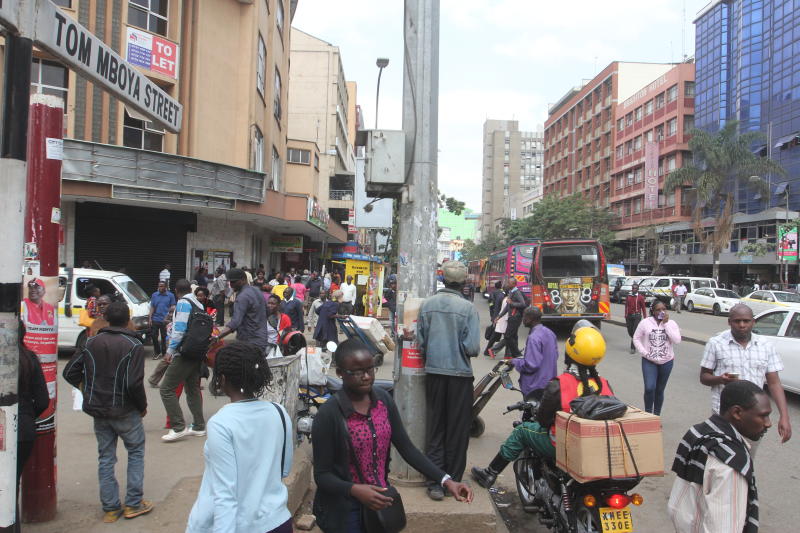 Robbers keep changing their mode of operation unlike before when they used to sneak away on foot after committing crimes, Deputy Police Spokesperson Charles Koskei says.
"They realised that they are being easily caught and lynched, thus they have resorted to boda bodas because of speed and easy escape," he said.
Mr Koskei said from updates he has received between July 16-21, there has been a case involving a teen in Mombasa's Mathare area who was killed by a mob after he snatched a mobile phone.
Then there was another case at Githurai roundabout were assailants on a motorbike snatched a bag from a woman. "Another case was reported at Landhies Road within Kamukunji where a suspect was fatally injured by police and a pistol and stolen phone recovered. There was also a case at Junction Mall on July 19 where two boys on motorbike snatched someone's phone."
In all these cases, either police have arrested or rescued them from being subjected to lynching. The public has got power to arrest suspects and hand them over to the police instead of killing them as much as they are angered, he added.
How to avoid the snatchers
Even though they are doing their best, the officer says members of the public can play a role in combating criminal activities by reporting all cases to allow commanders to do mapping of hot spots and deploy.
Koskei adds that one should avoid making calls in less busy places and dark alleys to avoid being a victim.
Stop buying second-hand phones from unauthorised dealers because some of these could have been stolen, he says.
He advises people to keep purchase receipts so that in case a phone is stolen, it can be easy to recover it later on. Koskei warns against exposing expensive jewelry and other items in public and urges that one frequently changes routes in case robbers are monitoring their routine.