Man reunites with grandmother to look for brother he saw in 1970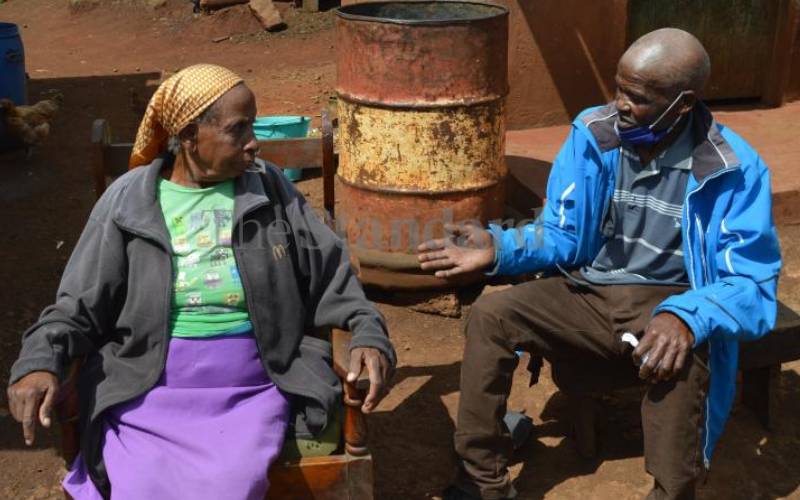 David Muigai, 68, alias Mungai Wambui is a man without peace.
While his agemates are enjoying their sunset years, Muigai has embarked on a mission to find his brother who he last saw in the early 1970s.
The only thing he can remember about his younger brother is his name, Thuo.
In search of his brother, Muigai reunited with one of his grandmothers, Mary Muthoni, 87, who had raised him.
This is after, Muigai together with his brothers, Thuo and Kibe Mungai, were neglected by their mother.
Muigai, the father of four, intends to use his grandmother's help and that of the Children's Department in Nakuru to reunite with his brother.
"I am a disturbed man. My heart will not rest until I find my brother," said Muigai.
He noted that the three brothers found themselves at Arap Moi Children's Home in Nakuru after they were left with their grandfather in the early 1960s.
According to Ms Muthoni, Muigai was only three while Kibe and Thuo were a year old.
"Their mother left them under the care of their grandfather. However, he was unable to raise them and decided to take them to a children's home in Nakuru," said Muthoni, who was staying with Muigai at Kabazi in Subukia before his mother took him.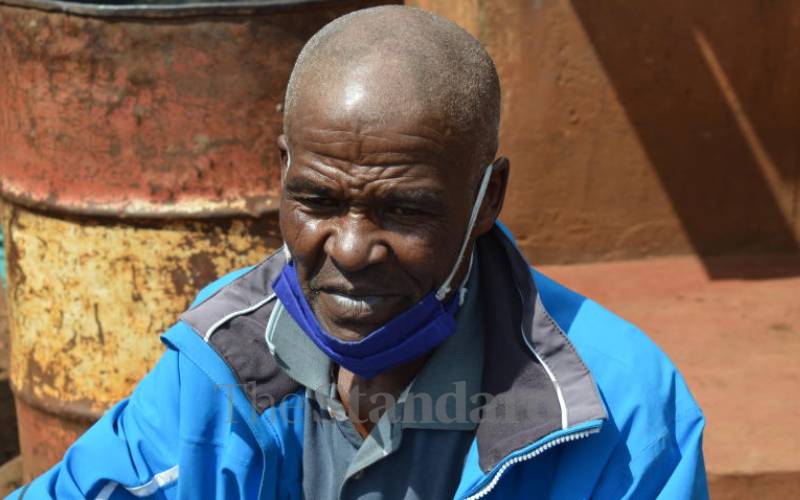 However, she later learned that their mother had dumped them at the children's home and ran away.
Muigai said that he doesn't even know his real father, neither does he know his brothers' real names.
"We found ourselves in a children's home and we were given other names. I only remember Kibe's new name but not Thuo's," he said.
According to Muigai, Kibe, who is currently in the United Kingdom, was adopted in the late 1960s.
He said he later learnt that his mother was the one who took him and that the two had mended their relationship.
Muigai said that he was told that Thuo was also adopted by another family.
"I was left alone at the children's home while still young and naive. But I started looking for my family when I grew up," he said.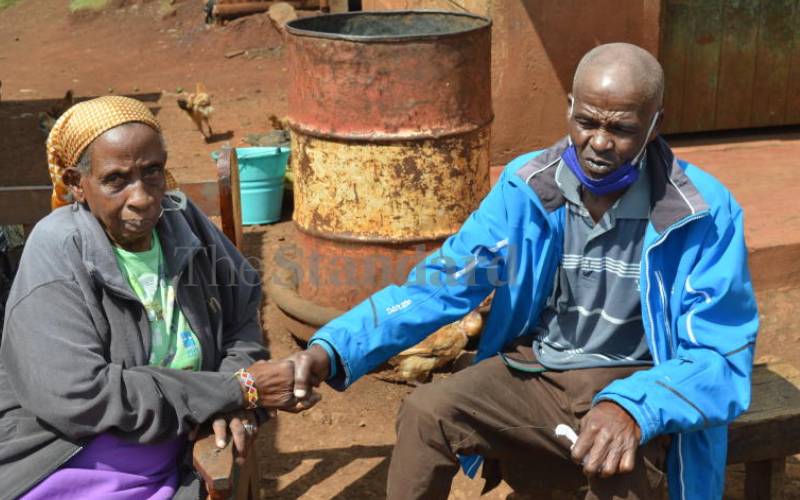 He was able to trace Muthoni and with her help, he traced his grandfather who had left them at the children's home.
The two took the old man to court after he refused to reveal where Muigai's extended family lived.
And as the case was proceeding, Muigai started a small business, trading in paraffin and charcoal within Nakuru County.
He also got married and got four children, but they later separated with the wife.
"My wife took custody of my children who are now adults. I concentrated on finding my family as I followed up the case," he said.
The grandfather finally revealed that Muigai's extended family lived in Ngecha in Kiambu County.
Muigai went to Ngecha where he says he was not received well.
"I found out that Kibe was in the United Kingdom. When he came to Kenya in the late 1980s, I was introduced to him," he said, adding that the meeting gave him closure even though they have not been in touch since.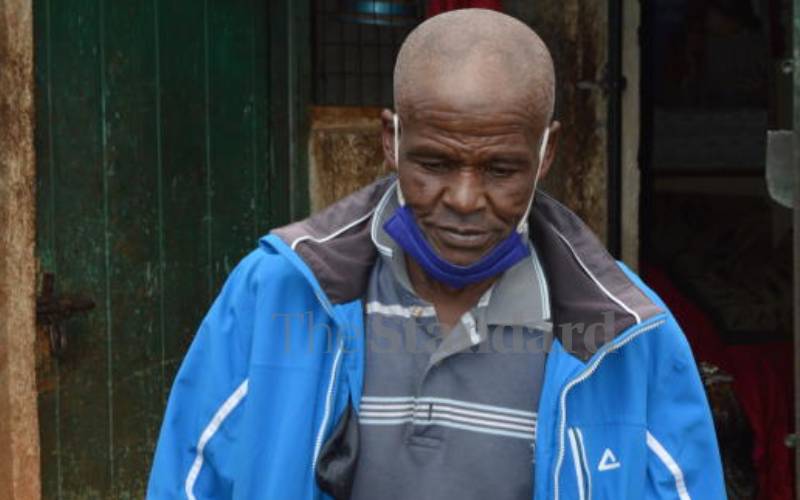 Muigai is, however, still unsure of Thuo's whereabouts.
"My wish is to reunite my entire family."
Last Friday, he went to the Nakuru Law Courts and was referred to the children's department.
It was the first time he met with his grandmother after over 20 years.
Muthoni insisted that Muigai came to her house determined to find his brother and only spoke of him.
"Nakuru will be a good place to start. The children's home where he grew up will help him trace his brother."