Omar Lali to give his testimony in Tecra Muigai's death inquest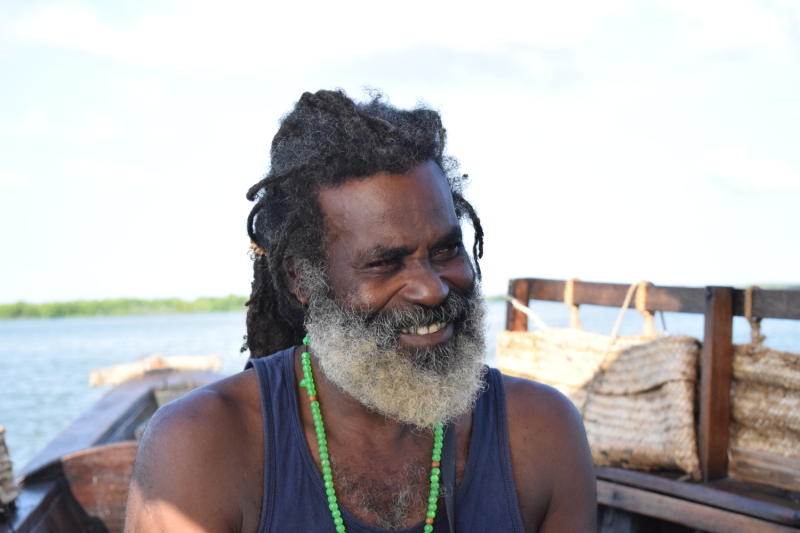 Omar Lali, the Lamu-based boat operator who has been adversely mentioned in the inquest into the death of his girlfriend Tecra Muigai, finally honoured court summons to appear and testify.
Yesterday, Lali and his three associates who the trial magistrate had ordered arrested for failing to testify were present in court as three doctors testified on the last moments of Tecra when she was taken to hospital in Lamu. They also told the court about the autopsy they conducted to establish the cause of her death.
As he waited for his turn to testify yesterday, Lali appeared unperturbed with the attention he was attracting. But his day to tell his side of the story was pushed to today to allow the three doctors finish their testimonies.
Dr Mbarak Mohammed, the first medic to attend to Tecra when she was taken to King Fahad Hospital after the alleged fall in the house they were sharing with Lali, said she could not talk and had a skull fracture.
He said he was among the doctors who treated the Keroche Breweries heiress in Lamu before she was airlifted to Nairobi Hospital where she died on April 23, last year.
"There was a fracture on the temple bone which is the hardest bone on the skull. We also discovered some blood hemorrhage in her brain and other bone fractures on the head," said Dr Mohamed.
Prof Emily Adhiambo, who was among pathologists who conducted the autopsy, testified that after considering the injuries on Tecra's brain, they concluded that she died as a result of head injuries due to blunt force trauma.
She stated that the autopsy revealed that there was swelling on Tecra's head, bruises on her upper arm, abrasion on her left knee and bleeding inside the skin holding her skull.
"We discovered there were blood clots in her brain, her left part of the brain was bulging and there was skull fracture extending from the left to the back side of the head. We also discovered that her brain was flattened," she said.
Prof Adhiambo added that they examined other parts of her body but there were no injuries, apart from the liver and the lungs which appeared expanded.
Dr Esther Matu, who was among medics who attended to Tecra at Nairobi Hospital, stated that she (Tecra) was alive when she arrived but was very reactive to light and could not sit on her own.
She added that Tecra had swellings on some parts of her body and reacted painfully when touched as the doctors sedated her to perform medical checks.
Trial magistrate Zainab Abdul summoned Lali last month after he failed to turn up three times and also issued warrant of arrest for his three associates, Kusai Lali, Ali Bakari and Abdul Hakina.