MP Jumwa did not shoot man dead, says forensic report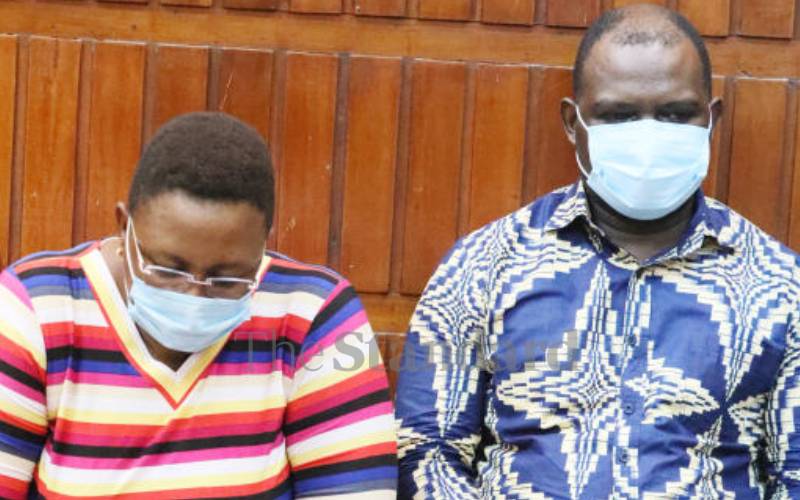 A ballistics report has exonerated Malindi MP Aisha Jumwa from a shooting that led to the death of a man during the Ganda Ward by-election.
However, the MP who was charged in 2019 with murder, will have to wait longer for the Office of Director of Public Prosecutions to study the report and decide whether the charges will be withdrawn.
In a dramatic turn of events, Jumwa asked the court to immediately withdraw the legal services she had hired for her bodyguard-cum lover - Geoffrey Otieno Okuto - and to cancel a bond in which her daughter had stood surety for him.
Okuto, who risks being held in remand if the bond is withdrawn, pleaded with the court for time to get another lawyer to represent him in the murder case, to which the court agreed.
Okuto who has been attending the proceedings in the company of the MP, yesterday walked out of the Mombasa Law Courts alone.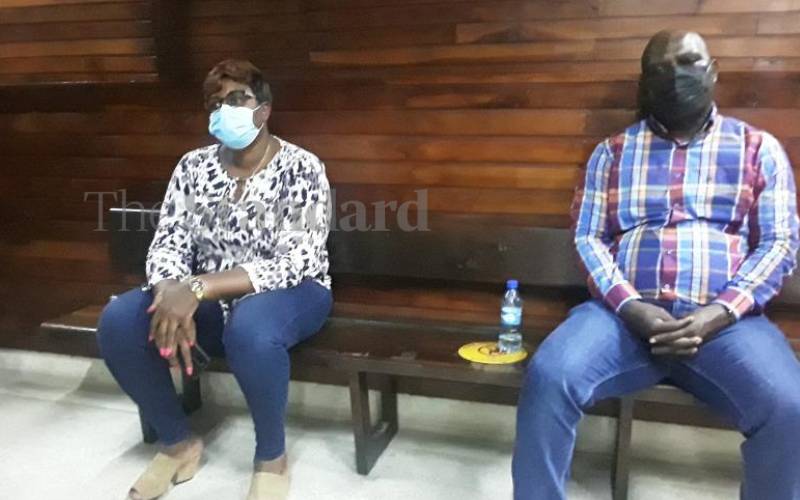 The two were charged with the murder of Ngumbao Jola in 2019.
They denied killing Jola, 48, on October 15, 2019, at the home of Ganda MCA Reuben Katana, days before a by-election in which Katana was elected.
Jumwa was granted a bond of Sh3 million with a similar surety or an alternative cash bail of Sh4 million.
Okuto was also released on a bond of Sh1 million with similar surety and an alternative cash bail of Sh1.5 million.
Yesterday, lawyer Dunstan Omari together with his colleagues Jared Magolo, Cliff Ombeta and Shadrack Wamboi told Lady Justice Adwera Ong'injo they were no longer representing Okuto.
Jumwa's defence team want the murder case against her withdrawn after the ballistics report linked Okuto to the shooting.
Prosecution lawyer Hassan Abdi said the DPP had lined up six witnesses from Nairobi and Malindi to testify in the case and was ready to proceed with the hearing. The MP hired Okuto as her private bodyguard after the State withdrew her security detail.