Day police gave Jaramogi Sh400 for fare to Bondo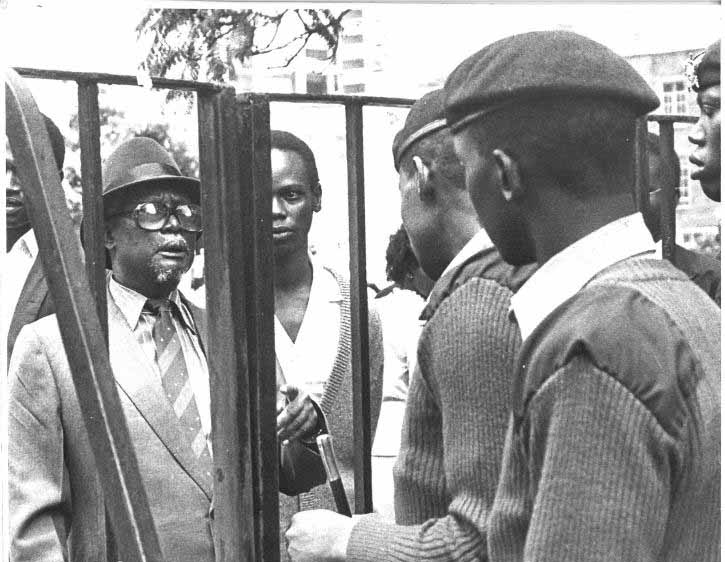 The grand-master of opposition politics Jaramogi Oginga Odinga saw it all in his lifetime. At one time, his children were denied baptism by the church after he differed with those in authority.
The children were also denied places in government schools by the colonial government after he contradicted the larger than life educationist Edward Carey Francis. Jaramogi fought for the country's liberation from colonialism, only to lose his freedom and power when his motherland was ultimately free.
However, one of the most hilarious incidents took place in Jaramogi's rural home in his sunset years when Kenya was birthing 'the second republic'. He was among the few brave souls under the spiritual guidance of bishops Henry Okulu, David Gitari, Alexander Muge and Timothy Njoya who put their lives and careers in grave danger for the country's sake.
Kenya had a painful rebirth from a single party system to multi-party set up in the 1990s. Jaramogi was a key cog through which the wheels of democracy revolved and eventually evolved.
So when in May 1991 he was stopped in Kisumu town by police, he did not think much about it. He had just left his home in Bondo, but the police who were in 10 Land Rovers instructed him to turn back as they wanted to search his home. They had no search warrant, but pleaded with him to understand that they were just following orders from their superiors.
After a three-hour search which yielded nothing, the police, who never disclosed what they were looking for, asked Jaramogi to sign a note indicating that they had taken nothing.
It was after this search that the police showed a human face. Realising that they had inconvenienced the old man, they gave him Sh400, which they explained was to cover his cost of travel from Kisumu to Bondo and back so that he could proceed with his journey to Nairobi.
Of course he later realised the objective of the search when Vice President George Saitoti claimed that Jaramogi, who at the time was leading National Development Party, had clandestinely imported arms like he had done in 1960s so that he could distabilise the government. Jaramogi the patriot was livid and even took Saitoti to court for defamation.
Last week, memories of the struggle for Kenya's second liberation came back after 84-year-old lawyer John Khaminwa complained that the police wanted to arrest him for speaking truth to power. Back in 1983, Khaminwa was among the reformers who were detained for agitating for multipartyism.