High Court erred in decision on BBI signature collection- Lawyer Kamau Karuri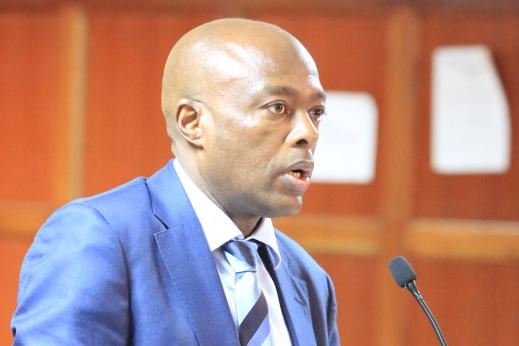 High Court judges erred in their decision on collection of signatures during the Building Bridges Initiative (BBI) drive, Lawyer Kamau Karuri told Appellate Court.
Karuri, appearing for the Attorney General argued that the High Court in its judgement solely focused on the process that preceded the signature collection, and not the outcome.
He said this was a blunder on the part of the judges, arguing that the process only commences once signatures have been forwarded.
"If the learned judges had focused on the correct purpose of popular initiative and when it commences, then they would have arrived at the inescapable conclusion the process was constitutional and in accordance with article 257 of the Constitution," the lawyer argued.
Karuri further faulted the High Court's decision to declare the BBI null and void on grounds of its promoters.
He said that the court tried to find the president liable, likening his actions to be seen as the key promoter of the Initiative.
"The court tried through every means to find the hand of the president in the process of signature collection," he stated.
By which doing, the court took away the power of the people to decide for themselves, Karuri told the seven-judge-bench on Tuesday.
"At the end of the day, the final determinant of what is good for the people is the people themselves. This is a right that they were deprived," he said.
The Independent Commission (IEBC) received about 4.4 million signatures in December last year, after which it began the process of verification.
The agency has also appealed High Court's verdict, based on four thematic areas including quorum, voter registration, verification of signatures and public participation.
The High Court in May found that the president had violated the constitution by initiating the constitutional amendments through the BBI, and that he can be sued in any civil court case.
The president, in his appeal, argues that he was condemned unheard and that the High Court judges got it wrong in his role during the BBI constitutional amendment process.
Download the BBI Judgement by all seven Judges - Civil Appeal No. E291 of 2021