Interviews for IEBC commissioners to commence next month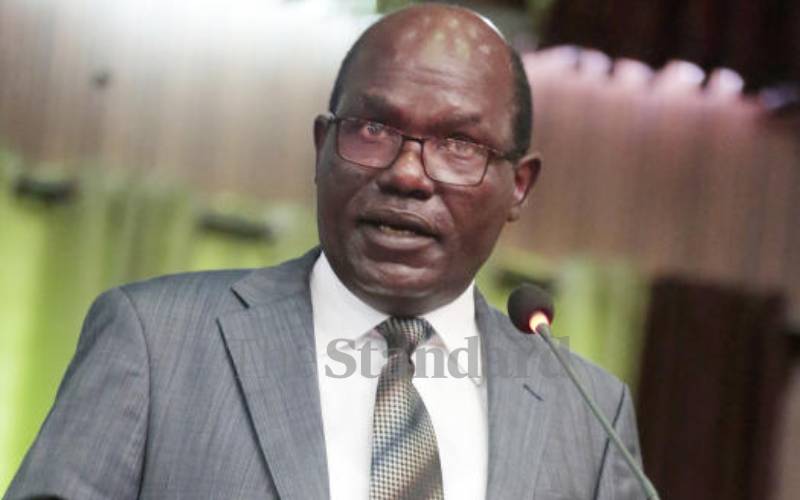 Interviews of shortlisted candidates seeking to be commissioners of the Independent Electoral and Boundaries Commission (IEBC) will start on July 7.
The oral interviews of the candidates will run up to 22 July at the Aberdare Hall, Kenyatta International Convention Centre (KICC), Nairobi, commencing at 9am.
The panel will interview three candidates per day.
The chair of the seven-member IEBC selection panel Elizabeth Muli assured that they will pick qualified candidates.
Muli said the panel has already received the memoranda from the public as well information from relevant agencies with respect to the suitability of the candidates.
"The selection panel wishes to give its assurance that it shall carefully consider the memoranda received from the public as well as the information received from the agencies ahead of the interviews," she said.
"The panel also wrote to various agencies seeking references and backgrounds relating to the shortlisted candidates," she added.
The shortlisted candidates will also undergo psychometric testing and case study interviews on June 30 before the oral interviews.
Muli promised to ensure free and fair recruitment of the commissioners.
She said the team yesterday visited the facility where interviews will be conducted.
"The panel remains committed to discharging its public duty with transparency, impartiality, and objectivity," said the chair of the IEBC selection panel.
After the completion of the interviews, the panel shall retreat to consider the performance of the candidates and present the names of nominees to President Uhuru Kenyatta to appoint the commissioners.
In May, the selection panel announced that more than 700 people applied to fill the four vacant positions of IEBC commissioners.
The positions fell vacant following the resignation of former IEBC Vice-Chairperson Connie Nkatha, commissioners Paul Kurgat and Margaret Mwachanya in April 2018.
Former IEBC commissioner Roselyn Akombe quit before the repeat presidential election in October 2017.
IEBC currently only has Chairman Wafula Chebukati and Commissioners Abdi Guliye and Boya Mulu.