Tearful Sossion now quits Knut after running out of options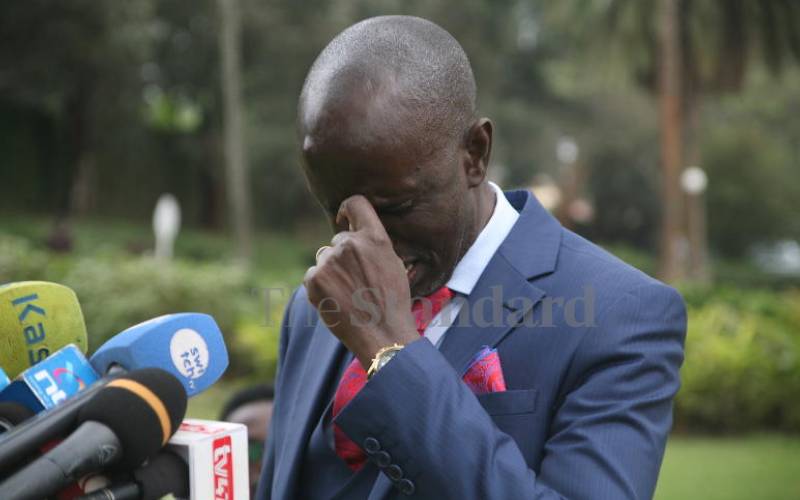 The vocal secretary-general of one of Kenya's oldest and biggest trade union, Wilson Sossion has finally bowed out of the struggling outfit. And he left in tears, alone and betrayed by his former comrades.
His exit handed an easy win to Collins Oyuu, the acting Kenya National Union of Teachers (Knut) national chairman who by close of yesterday's 5pm deadline was the only candidate eyeing the top seat.
In just eight years since Sossion took over, membership of the union nose-dived from an all-time high of 200,000 to a paltry 15,000 scattered in 110 branches. This means, on average, every branch has 136 teachers.
High-level plans to stop Sossion from leading the once formidable teachers' union during today's elections are said to have been the last stroke that pushed the indefatigable trade unionist to throw in the towel.
Those close to him told Saturday Standard that the plot to oust the Knut boss during today's vote were complete, with all loopholes he could exploit, sealed.
A last-ditch attempt to rally delegates to adopt virtual voting aborted after the Ministry of Health rescinded its decision to suspend in-person voting.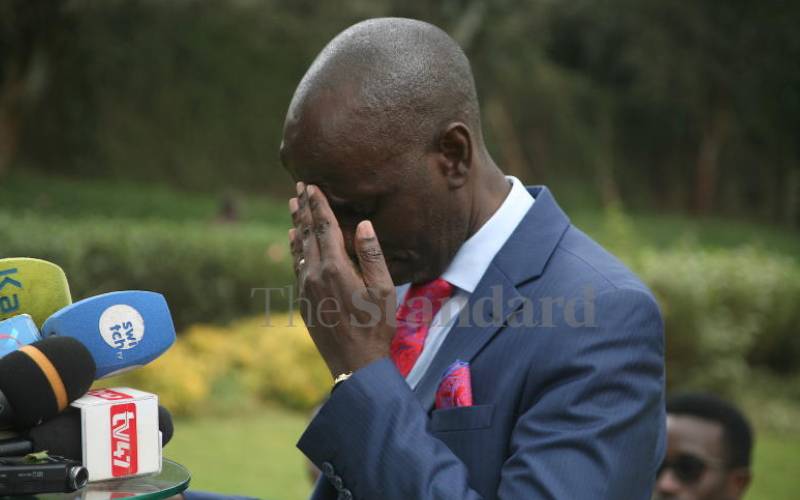 The ministry had initially advised against in-person voting, citing the surging Covid-19 infections but it later backtracked, throwing spanners into the works of Sossion's strategy. He had advocated virtual voting by delegates.
A final bid by one of the delegates to seek interpretation from court on the two conflicting memos from the ministry was futile, narrowing the path for the Sossion-led axis.
Sossion's fear of physical voting was supported by a statement he made on Thursday at a media briefing where he said today's elections had been deeply meddled by the state.
"The ballot is about the state and teachers. We know there have been consistent attacks and attempted coups in this union but I ask delegates to come and vote democratically because they know their leaders," said Sossion.
Sources, however, said the advice to exit the union had been floated to Sossion long after it became clear that the tide had turned against him.
"…but Sossion was adamant and wanted to continue fighting for the union even when top trade unionists had warned him that he was not supported and should leave," said one of his advisors, adding he chose to fight on for the teachers' cause even when the writing was on the wall especially after the departure of a key official.
Family members who spoke to Saturday Standard in confidence, said Knut politics were taking a toll on him. "The union politics had drained him and he was not even able to sleep. It had consumed him," said the source.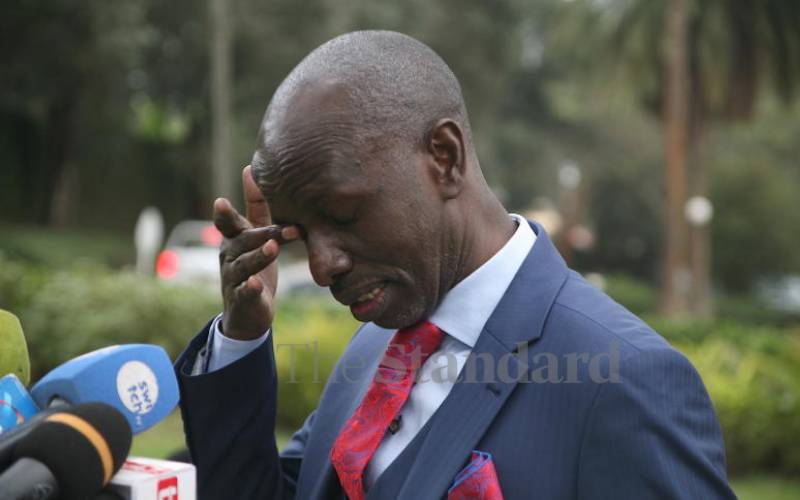 Long consultations
But yesterday, Sossion said after long consultations with political leaders, trade unionists, and teachers, he opted to exit. It emerged that Sossion met former Prime Minister Raila Odinga, whose ODM party nominated him to Parliament, before making the announcement.
Standing alone and only flanked by close family members, the weeping Sossion carved out a figure of a lone man, rejected even by his colleagues.
"I have today decided that in the interest of Knut, its membership, and myself, I hereby honourably bow out of Knut leadership," said Sossion.
But his tribulations did not start yesterday. In 2019, he ran into strong headwinds with the government when he rejected the rollout of the Competency-Based Curriculum (CBC), a pet programme of the Jubilee administration.
Citing inadequate teacher training, poor infrastructure, lack of legal framework and huge budgetary implications Sossion rejected the CBC, kick-starting his woes with the government. Sossion's stand saw him locked out of all CBC reforms committees as the long journey to isolate Knut started in earnest.
Knut was already feeling the heat on the failed remittance of union dues running into millions, throwing branches into paralysis.
A decision by the Teachers Service Commission (TSC) to implement the Career Progression Guidelines (CPGs) in 2017 is perhaps the worst nightmare that paved the way for Sossion's exit.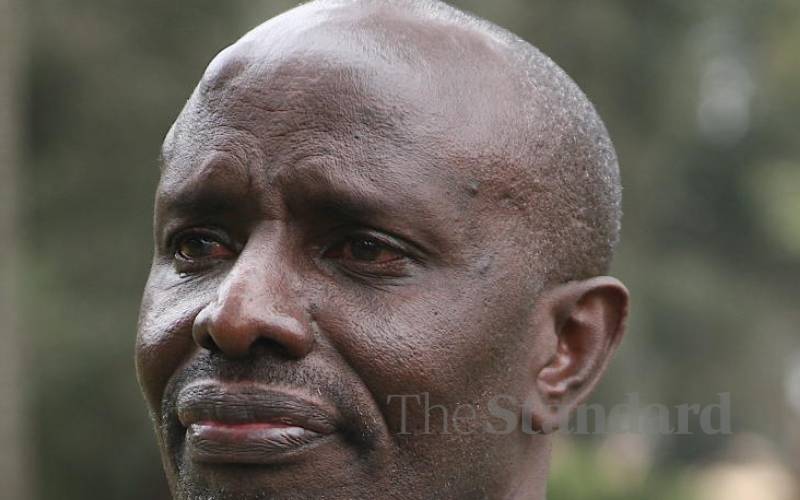 TSC adopted CPGs to enable implementation of the Job Evaluation and the Sh54 billion CBA signed in 2016 by unions. CPGs formed the basis for upward mobility against the automatic promotions that Knut advocated for under the old order.
Under the new arrangement, all teachers were required to undertake modular training in selected institutions, which results in certificates that guide promotions.
However, under the old arrangement supported by Knut, all non-graduate teachers in job group G got automatic promotions to job group L. Promotions were also effected automatically, every three years and based on annual appraisals.
Missed opportunities
Citing these missed opportunities, Sossion went to court to challenge the TSC decision, a move that was largely rewarded by Justice Byrum Ongaya. The court set aside new career progression rules to guide teachers' promotions, which Knut had over time strongly opposed and even threatened strike action over.
Justice Ongaya quashed the TSC promotion circular, handing Knut a major win.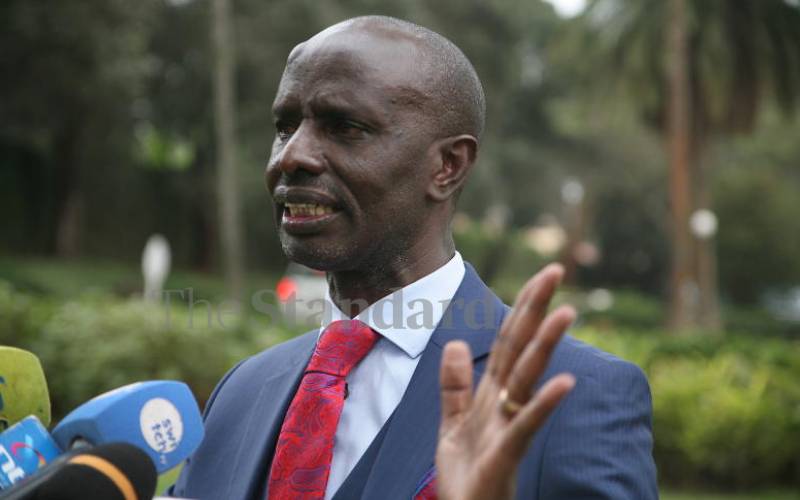 And this was the start of a long and winding fight for Knut and Sossion's survival as TSC moved firmly to implement the court order.
Part of this was TSC running a parallel payroll that locked out all the 190,000 Knut members from the benefits of the third phase of the CBA signed. But TSC denied this, saying they were just promoting teachers who were not supposed to benefit from the CBA.
TSC said based on the court ruling, it was unable to fully pay teachers their salary raise and set out to recover monies already paid to Knut members following the implementation of the CBA starting off a major mass exodus from the union that saw its membership start to dwindle.
Knut members were also locked out of the fourth phase of the CBA.
In 2019, Sossion was increasingly isolated with members openly siding with their employer in disputes.
In August the same year, Labour Court Judge Nelson Abuodha allowed TSC to strike off Sossion's name from the roll of teachers after ruling that his nomination put him in partisan political activity that went against his employer's regulations.