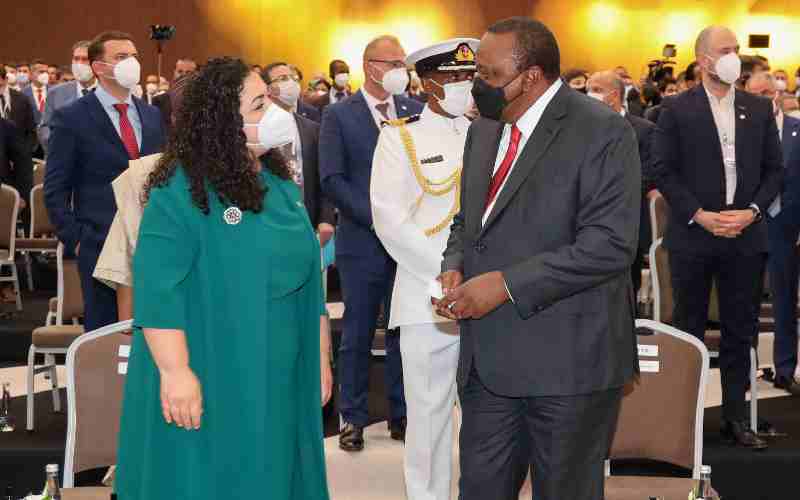 President Uhuru Kenyatta on Friday joined other Heads of State and Government at the Antalya Diplomacy Forum (ADF) in Turkey.
The president, who is on a two-day official visit at the invitation of President Recep Tayyip Erdogan, arrived in the Turkish resort city of Antalya on Thursday evening.
ADF has brought together diplomatic actors from across the world among them political leaders, diplomats, opinion shapers and academics to discuss and fashion solutions to identified global challenges as well as identify opportunities for international collaboration.
President Kenyatta is among the 12 heads of state, 43 foreign ministers, four former heads of state, representatives of international organisations and intellectuals from the world.
He is scheduled to address the meeting tomorrow. Besides his engagements at ADF, President Kenyatta, who is accompanied by Foreign Affairs Cabinet Secretary Raychelle Omamo, is also scheduled to attend several bilateral meetings and side events.
Some of the issues to be discussed include mutual gains in Turkey's partnership with Africa, humanitarian approach towards refugees and migrants and a plenary on a sustainable agenda for the continent.
"We do not have the right to watch what is happening in irregular migration from the stands. We provide shelter to nine million people, including those who have been displaced within Syria. Burden sharing should be fundamental to migration management," said the Turkish head of state.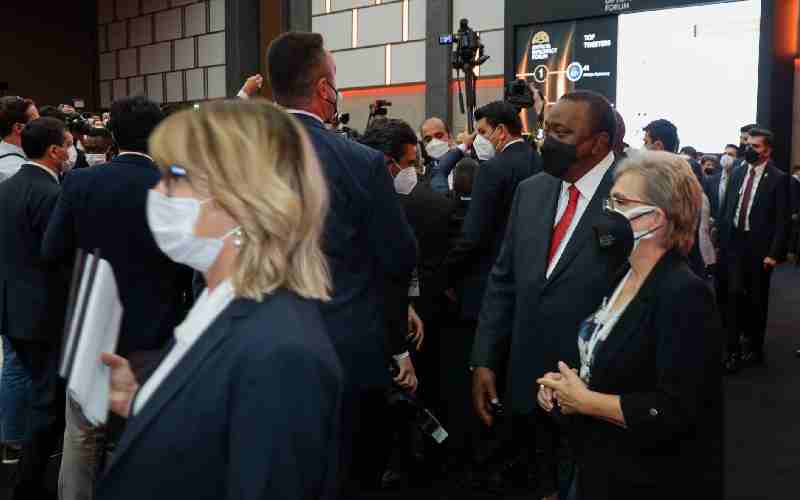 There is a scheduled joint deliberation on Turkey and Africa opportunities for cooperation.
The agenda is on developments in the Middle East and the Gulf, the eastern Mediterranean, the Southern Caucasus, Africa, Asia and Europe, the fight against extremism and discrimination, the global fight against terrorism and the future expectations in energy are some of the thematic topics that will be discussed during the two-day forum.
President Erdogan visited Kenya in 2016 where the countries agreed to enhance bilateral relations. During his visit, together with his wife Emine and accompanied by a 150-strong Turkish business delegation, coming between trips to Uganda and Somalia, he aimed to strengthen Turkey's relations in East Africa, especially in trade and security.
In recent years, Turkey has been a leading development partner in Africa, which is seen as a key area for economic opportunities by Ankara.
Former President Abdullah Gul visited Kenya in 2009 and Kenyatta visited Turkey in 2014.
Trade between Turkey and Kenya has tripled over the last 10 years to $144 million last year, according to Turkish Foreign Ministry, and the Turkish International Cooperation and Coordination Agency has been influential in developing health, agriculture and education projects in Kenya and other African countries.