Where are our girls? Eastleigh mothers cry out for missing daughters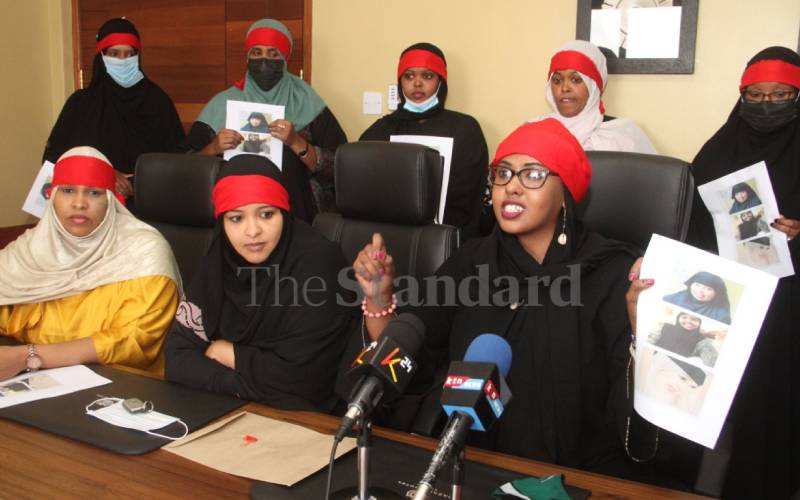 Mothers in Eastleigh are up in arms. They feel unsafe and so do their daughters.
On Friday, a group of women held a meeting in Nairobi's South C estate over the increasing cases of abduction and the apparent delay by security officers to follow up on the cases.
The women revealed that in the past one week, four of their daughters have gone missing.
"It is a tough time being a mother in Eastleigh. The last seven days have been terrible. We have lost two daughters. It has become routine for our young girls to mysteriously disappear," said Shidiye Shaknoor.
"I cannot sleep or eat. My daughter, Hasfa Abdi Ahmed, 21, called me last Saturday, informing me she was headed to my shop in Eastleigh to bring me some clothes, but she never returned. That was the last communication we had."
Her daughter had just arrived from Bura in Tana River, where her family has a farm. Her mother was looking forward to spending time with her.
Something was wrong
Shaknoor said that days later, she received disturbing news. Her daughter's jacket, which had bloodstains, as well as her headgear and shoes, had been recovered.
She knew something was wrong. And then, she received calls from unknown people, who claimed they had her daughter and were demanding Sh5 million as ransom. She was shattered.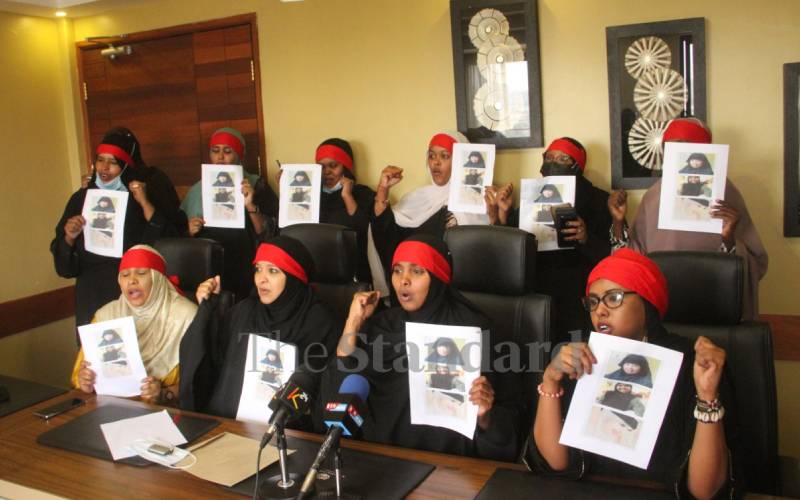 "We do not know what to do. Some people have been tormenting us with calls that they have killed my daughter. We have been to Kayole Police Station, hoping she has been found, but so far, nothing.
"We have gone to almost all mortuaries in the city, but no luck. This torment is too much. I just want my daughter back," said Shaknoor.
A photo of a girl, blindfolded, with a bloody face and pleading for help emerged online, revealing how grim the situation is.
The women are asking the relevant authorities to intervene. "Today, I have received reports that two girls have disappeared.
"We do not have much details, but we are following up. This is becoming a nightmare," said Fatuma Mohamed, an equal rights activist based in South C estate.
According to Fatuma, another girl, a Class 7 pupil in a private school in California, Eastleigh went missing under mysterious circumstances.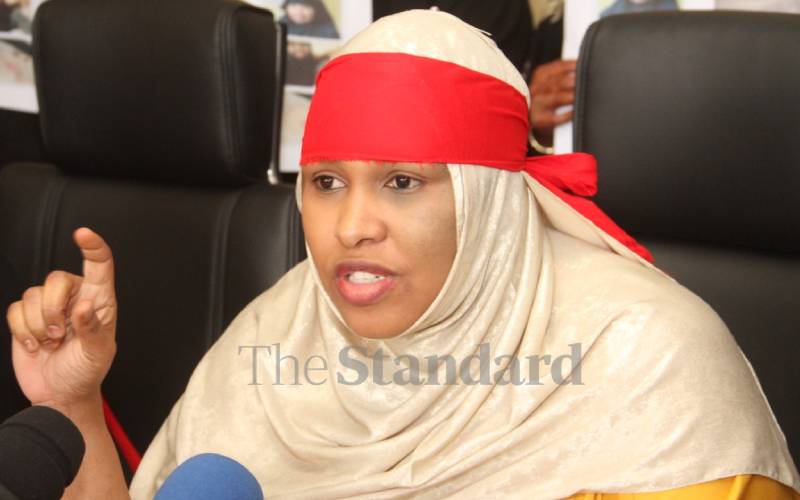 Reports indicated that the girl identified as Hiba Mohamed, disappeared after leaving her home in Eastleigh and was last seen in her school uniform and a maroon veil.
"In the last 24 hours, two girls have gone missing. Why are we being targeted? Where are the leaders, who are supposed to our voice? Do you want to tell me DCI cannot track down these criminals?," posed Fatuma.
"None of our leaders has spoken about this issue. It is worrying. We are not safe. Our leaders must address this issue before it gets worse," Fatuma added. Two girls disappeared on June 17, and the matter was reported at California Police Station.
In Kayole, one of the mothers, who had gone to check after being informed that the girls were being held there, was heartbroken, when she was informed the girls had not been rescued.
Kayole OCPD, Paul Wambugu, said he had not received any information about the abductions.
"I do not have any information on the cases you are telling me about. Nobody has made such report to me," said Wambugu.
In support of the Eastleigh mothers, a group of Somali community leaders drawn from Mombasa yesterday held protests to condemn the kidnapping and killings of young girls.
They claimed that the cases were also becoming common in Mombasa.
Somali community chair in Mombasa, Abdulrahaman Karim, said the girls do not want to go to school for fear of being kidnapped.