Mutyambai warns officers against sharing grievances on social media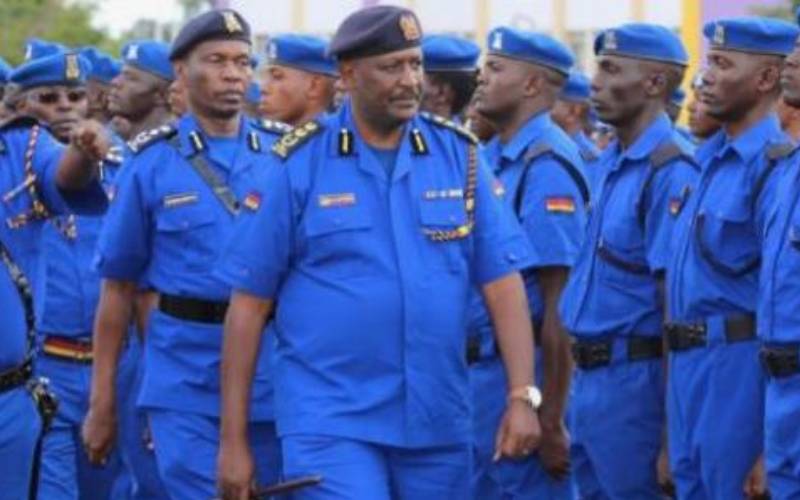 The Office of the Inspector General of Police has prohibited police officers from sharing any information on the Service operations with the public.
In a signal circulated to all officers on Wednesday, June 16, Inspector General of Police Hillary Mutyambai warned any officer found sharing information with either the press or social media will face disciplinary action.
"Sharing information with the media and the public either verbally or otherwise must be done in accordance with the regulations," Mutyambai wrote to officers across the country.
He said Chapter 24 section 55 of the Service Standing Order prohibits officers from transmitting information through social media unless they are on official business.
"Under section 6 (w), Chapter 30 of the SSO (Service Standing Order) to disclose or convey any information on police matters without proper authority," he added.
The IG said he made the decision after noticing officers taking their grievances to social media platforms without exhausting the set channels.
On Sunday, May 9, Mutyambai directed the DCI to probe a viral video of a female police officer complaining of sexual harassment and discrimination by senior officers.
In the video, the female cop is heard pleading with Mutyambai to allow him to resign from the service, claiming her seniors have blocked her resignation letters.
"I have been writing several resignation letters to the Inspector General of Police but they are being blocked down here, I am tired of the service, I want to go do other things," she said.
She urged President Uhuru Kenyatta to disband the service, adding that apart from bribery and corruption, nothing is happening in the office.
"There is no service, nothing is going on in these offices. They are full of corrupt [seniors], taking bribes and earning salaries at the same time."
He directed the Directorate of Criminal Investigation to investigate the claims made by the officer attached to Traffic Department in Mombasa County and report their findings within the next seven days.
"I have directed the Gender and Children Directorate to investigate the matter and give a report within 7 days," he said.