Fai Amario daughter now seeks upkeep from his Sh478m estate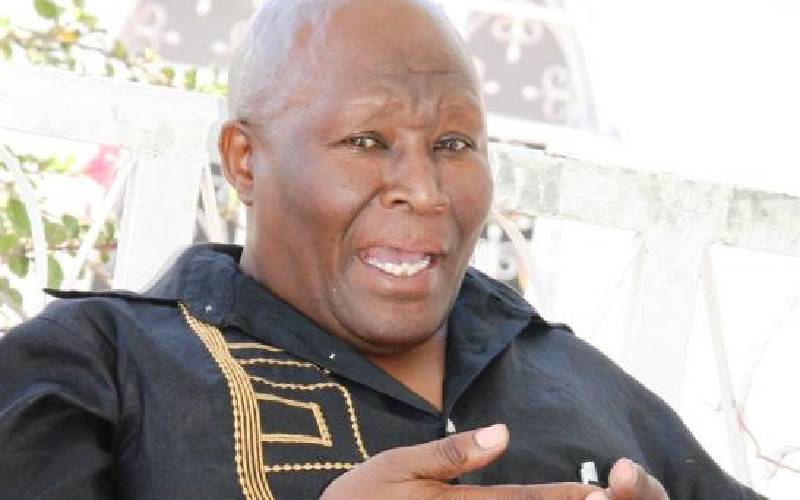 The daughter of controversial Naivasha pioneer micro-brewer, the late Fai Amario alias Peter Gilbert Njoroge Maina, is seeking upkeep as the battle for his estate rages.
Masha Dee has filed an application at the High Court in Nakuru seeking upkeep from the estate valued at Sh487 million.
When the case came up for mention on Tuesday, it was not clear from the court documents how much money Ms Dee wants for her upkeep.
But Justice Teresia Matheka gave Miki Ng'ang'a, Amario's eldest son, seven days to reply to Dee's application.
In her petition, Dee, 32, claims she is in poor health and in urgent need of financial assistance.
New summons
Dee, Ng'ang'a, Sheena Auston and their mother Monica Wanjiru are listed as administrators of the estate.
The inclusion of Fai's former wife Bernice Njeri as beneficiary to the estate is still pending in court.
Justice Matheka had directed other members of the family to file new summons for confirmation of grant that include her.
The judge, however, disallowed Njeri's application seeking revocation of the grant issued to her former co-wife and children. She ruled that including her name as a beneficiary will be enough.
She also disallowed Njeri's application seeking the setting aside of a consent signed by the beneficiaries over the distribution of the property.
The court made a ruling on Njeri's application dated February 2, 2017, seeking revocation of the grant issued to the widow and the three siblings.
She also urged court to order for Amario's property to be valued and inventory of all the property filed in court.
"The applicant wants valuation of Fai Amario Wineries Limited," read her application.
Njeri claimed she married Amario on June 9, 2004, and produced a certificate of marriage and photographs taken during their wedding.
She deposed that by virtue of the marriage, she was evidently a widow of the deceased. She accused Wanjiru of concealing to court the fact the she (Njeri) was married to Amario.
In response, Ng'ang'a averred that Njeri had remarried before Amario's death and she had even filed for divorce at the Milimani Chief's Magistrate Court in 2008.
Amario, who died of cardiac arrest on May 29, 2010, was among the first major suppliers of cheap vodka, wine and spirits.
The products were at some point criticised by leaders, especially Members of Parliament from Central Kenya, who claimed that the brews left thousands of victims in a zombie state.
Amario was a former Starehe Boys dropout whose love for biochemistry was epic.