Ex-commissioners, repeat applicants dominate IEBC shortlist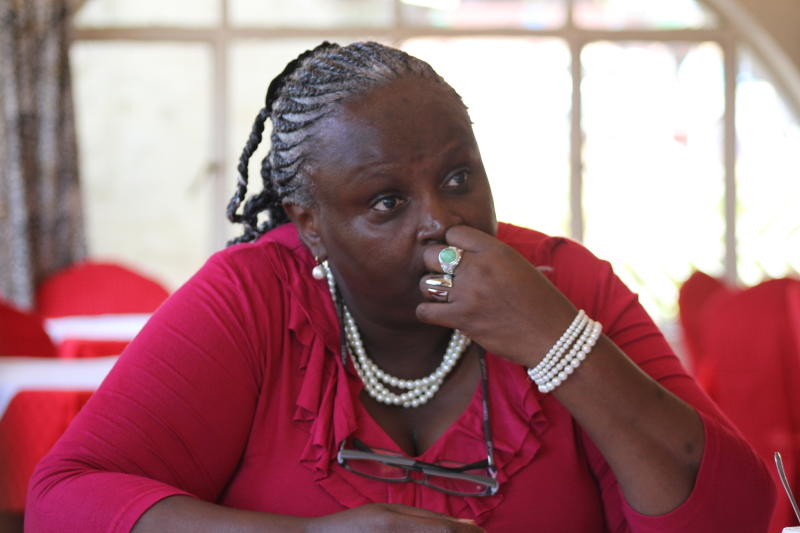 Former commissioners dominated the shortlist of 36 Kenyans picked from a longer list of 669 people who had applied to fill four vacancies at the IEBC.
Two former chairs of Kenya National Commission on Human Rights – Florence Jaoko-Simbiri and Kagiwiria Mbogori – are among former commissioners seeking to reclaim the titles they lost when their terms ended.
Jaoko served as chair between 2007 and 2012 then left to teach law while Mbogori chaired the commission between 2014 and 2018.
The finalists include four-time commissioner Murshid Abdalla, who recently lost the race to become the country's sole data commissioner. Abdalla was a commissioner at the Interim Independent Electoral Commission (IIEC), IEBC's predecessor.
When IIEC was transiting to IEBC in 2011, Abdalla was shortlisted as one of the finalists, along with his former boss at IIEC Issack Hassan.
Lawyer Koki Muli, who was also on the 2011 shortlist for chair, has been shortlisted for the IEBC commissioner role.
Muli had been working as Deputy Permanent Representative of Kenya's Mission in New York until early this year when her tour of duty ended.
After his loss, Abdalla later became a member of the Interim Independent Boundaries Review Commission of Kenya alongside Irene Cherop Masit who has also been shortlisted for the IEBC post.
When the National Police Service Commission was set up in 2012, he was appointed a commissioner.
Also on the shortlist is Roseline Odhiambo-Odede, the former vice-chair of the Judges and Magistrates Vetting Board. She has been shortlisted alongside on former colleague at the board, lawyer Justus Maithya Munyithya.
She was also among five candidates shortlisted by IEBC's selection panel in 2016 for the position of chairperson. However, current chairperson Wafula Chebukati beat her to it.
Also shortlisted is Sellestine Anna Mbii-Kiuluku, who was a commissioner at the inaugural Salaries and Remuneration Commissioner (SRC). She later served as IEBC's director of human resources.