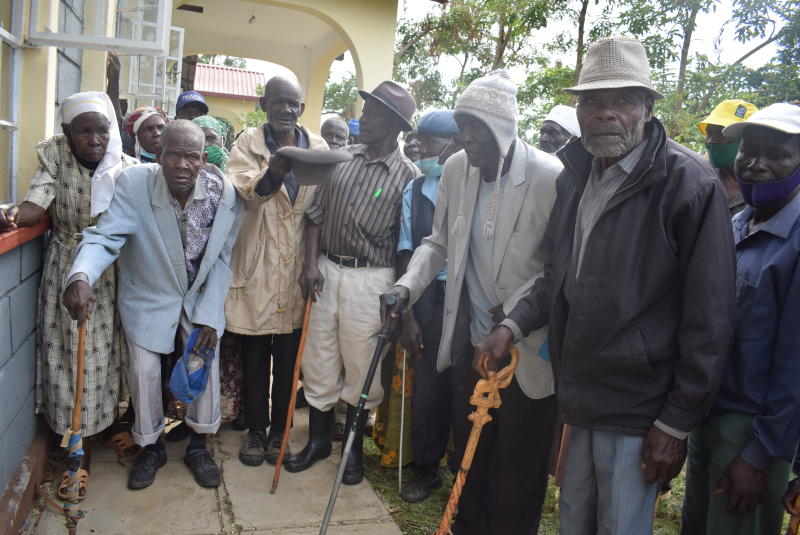 The government has set aside Sh37.8 billion for social protection, affirmative action and poverty reduction efforts.
Treasury Cabinet Secretary Ukur Yatani said yesterday the State will continue to pump more resources into programmes such as the traditional cash transfer aiming to cushion society's vulnerable people.
The programme was started last year when the coronavirus pandemic struck. "To continue protecting this vulnerable segment, I have proposed an allocation of Sh37.8 billion for social protection and affirmative actions in this budget," said Yatani yesterday while presenting the Sh3 trillion Budget for the financial year 2021/2022.
Out of the Sh37.8 billion allocation, Sh16.7 billion – the biggest chunk will go towards cash transfers to elderly persons.
Sh7.9 billion has been set aside for orphans and vulnerable children, while Sh1.2 billion will cater for persons living with severe disabilities.
The Kenya Hunger Safety Net Programme has been allocated Sh4.1 billion, Kenya Development Response to Displacement Impact Project (Sh3.7 billion), while Sh2.7 billion has been set aside for the Kenya Social and Economic Inclusion Project.
Other allocations include the Child Welfare Society of Kenya (Sh933.8 million), the presidential bursary for orphans (Sh400 million) and the National Development Fund for Persons Living with Disabilities (Sh200 million).
Yatani noted that more allocations had been made to empower businesses owned by youth women and persons living with disabilities.
This included Sh10 billion for the National Youth Service, Sh4.2 billion for the Kenya Youth Empowerment and Opportunities Project, Sh454.1 million for the Youth Enterprise Development Fund, Sh120 million for the Women Enterprise Fund and Sh62 million for the Youth Employment and Enterprise Fund.
"The most pressing challenge in our country at the moment is lack of job opportunities for the youth. This has been exacerbated by the hard economic times following the adverse impact of the Covid-19 pandemic," said Yatani.
The CS has allocated the National Government Constituency Fund (Sh41.7 billion), National Government Affirmative Action Fund (Sh2.1 billion) and Sh6.8 billion for the Equalisation Fund to finance programmes in the previously marginalised areas.
This is the second budget since the onset of Covid-19, which has shattered livelihoods, with economic growth last year slowing down to 0.6 per cent from 5.4 per cent in 2019.