Muturi: Impeachment motion a creation of media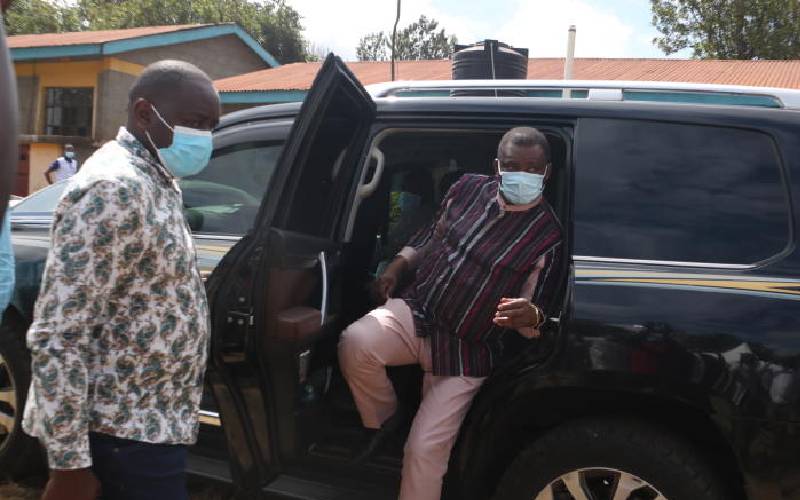 Speaker of the National Assembly Justin Muturi has downplayed calls for his impeachment as a creation of the media.
Muturi, however, dared those with the impeachment motion to go ahead and test the waters.
"There is nothing like impeaching a Speaker. The House Standing Orders is very clear that the House can only pass a motion of no confidence. I, however, dare anyone with the threshold required to try. I will sign the motion very fast," Muturi said.
He further observed that the impeachment talks could have emanated from some new members not conversant with parliamentary regulations.
"You cannot come to Parliament for two or three years then claim to institute such a motion when you have not understood the standing orders. By the way, who is saying so, and have you heard any MP talk about it," he posed.
Muturi spoke at St Mark Ena Secondary School after an education Sunday service, where he was the chief guest. In a mini fundraiser presided over by David Murithi, the Bishop ACK Diocese of Embu, Muturi donated Sh500,000.
Despite opposition as the spokesperson by some Mt Kenya West leaders, Muturi vowed to soldier on with his quest to unite the region.
He observed that the biggest challenge was that everyone from the region wanted to pull in his direction.
"You can take a journey alone but you will get tired fast than if in a team," he said.
He vowed not to get involved in dirty politics orchestrated by Murang'a Governor Mwangi wa Iria and some few leaders from Mt Kenya West. He noted that for the people to remain united, the leaders must lead from the front.
The Speaker reiterated that divisions in the mountain only began after leaders from Mt Kenya East decided to front one of their own.
He noted the three counties of Meru, Tharaka Nithi and Embu would remain together with the whole of Mt Kenya to achieve great things.
Muturi Mwombo, the MCA Ruguru Ngandori Ward, said all the 34 MCAs from the County Assembly of Embu would seek a session from the speaker of the County Assembly to discuss the Muturi issues.