Ofafa Jericho was once an estate for wealthy Africans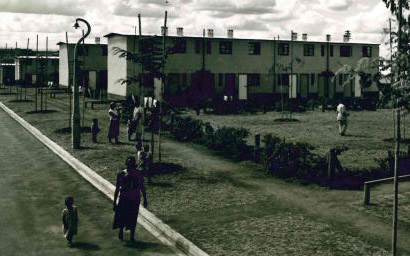 When Nairobi Metropolitan Services (NMS) early this year indicated that Ofafa Jericho estate is among those targeted for demolition to pave way for more modern and affordable houses, the residents in this colonial-era address were not amused.
After all, this is the only place they have known as home. In fact, a majority of the current tenants were born and bred there.
During the colonial days, this was a segregated neighbourhood for the crème de la crème Africans working in public and private sectors.
It is no wonder it was home to famous people like Barack Hussein Obama Senior, the father to former US President Barack Obama, freedom fighter Bildad Kaggia, Kisoi Munyao, the man who hoisted the Kenyan flag at the dawn of independence and Olympic gold medalist Robert Wangila among other greats.
It is evident from the picture taken in 1961, Ofafa Jericho was classy; properly managed with good roads and drainage, paved walkway complete with manicured lawns. Social amenities were available as well as designated waste disposal points.
Times change, though, the estate is a relic of neglect. The lawns are no more, instead, they have been replaced with iron sheet extensions that are either occupied by families that have grown large or rented for profit.
The estate was named after Ambrose Michael Ofafa, a youthful politician shot and critically injured in an alleged highway robbery near Kaloleni. He succumbed to his injuries two days later on 26 November 1953.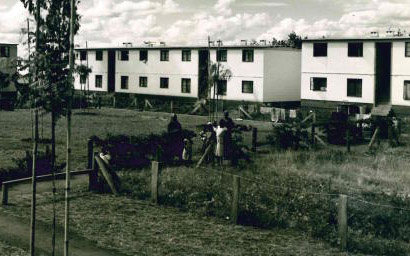 The attackers were believed to be Mau Mau loyalists not happy with his close ties with the colonists who had nominated him Councillor to the Nairobi Municipal Council to replace Achieng Oneko who had resigned to engage in the fight for the freedom of his fellow Africans.
Thus, Ofafa Jericho was named in his honour when it was built in the mid-1950s. But the aesthetic initially associated with this estate has gradually been eroded and the place resembles an informal settlement.
In spite of the faded allure, residents want it designated a national monument due to its rich history. They petitioned the Ministry of Sports, Culture, and Heritage, to remove Jericho from the list of estates earmarked for demolition.
Citing beautiful trees and open fields as some of the aesthetic, they argue such rich heritage and history will be lost should their homes be brought down by NMS bulldozers.