What Nakuru residents should expect under new city status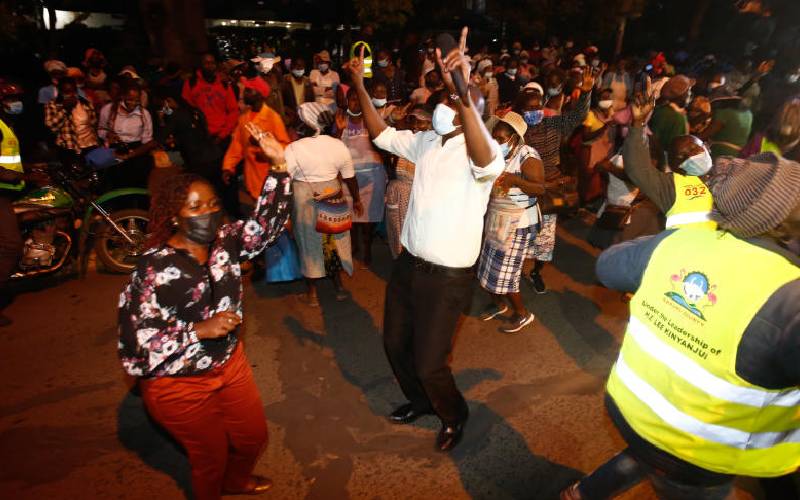 With the Senate's approval of Nakuru's bid for city status, the town is just a step away from achieving the feat.
What is pending now is the award of the charter by the president.
But what does city status mean to the residents of this cosmopolitan county?
Elevation of Nakuru - regarded as the heartbeat of Kenyan politics - would add another feather in its cap.
According to governance experts, once it changes its status to a city, Nakuru will attract more funding for development.
Governance lecturer Gitile Naituli says Nakuru is likely to attract donors to improve its sewerage and solid waste management systems, which are key elements in environmental conservation.
"Additional funds from the national government and grants from donors are likely to be used to upgrade infrastructure, housing, city mobility and things like sanitation," said Prof Naituli.
Tax experts and planners say the impact of Nakuru's elevation to city status on the people and businesses will not be immediate but will be realised in the long run.
Robert King'wara, a tax expert, said that running a city requires more funds than a municipality, which he said must be generated locally.
"Nakuru residents will enjoy the benefits of improved services due to increased special allocations from national government. The city board must ensure it generates more revenue," said Dr King'wara.
He explained that the county government has various options in increasing its own revenue collection, among them hiking various fees which, according to him, may take up to five years.
However, Governor Lee Kinyanjui has ruled out an immediate increase of levies, saying it is not a priority.
"We will not increase rates because of the city status. We will work with what we have and ensure that people pay what is due to the county so that we can continue offering better services," said Kinyanjui.
King'wara, a finance lecturer at Egerton University, said residents should expect the county to enhance its revenue collection capacity, spelling doom for those fond of tax evasion.
"The county government must in the short run seal loopholes through which it has been losing revenue," he said, noting that this should be reflected in improved service delivery to residents.
Seth Omondi, deputy director at the Kenya Urban Roads Authority (Kura), said in the current financial year, select roads in the former Nakuru municipality have been earmarked for rehabilitation.
"We are expecting more funding to improve road networks in the new city. We have tendered the upgrading of Kipangawu-Pembe Mbili nine-kilometre road to bitumen standards at Sh500 million," said Omondi.
Former Nakuru Municipal Planner James Michoma noted that residents living around the current municipal boundaries should expect to be included under the city delimitation in the near future.
The city boundary shall be the current Nakuru municipality area which includes Nakuru Town East and Nakuru Town West sub-counties. After a boundary review is conducted, it will extend to cover parts of Bahati, Rongai, Njoro and Gilgil constituencies.
Boundary review
"Areas such as Kiamunyi, Barnabas and Mawanga are likely to be included as part of the city once a boundary review is done, which has to be approved by the County Assembly after public participation," said Michoma.
While such inclusion will come with more costs on investors and land owners, Michoma, who was the vice chair to an ad-hoc committee spearheading the elevation, said they should instead focus on the new opportunities that will come with it.
"Nakuru municipality is sandwiched between Menengai Crater and Lake Nakuru which limits growth. Expansion of city boundaries will be inevitable to allow room for its growth," said Michoma.
Nakuru Municipal Board chairperson Stella Karanja added residents should expect reorganisation of the transport system to address occasional traffic snarl-ups.
"Nakuru residents should expect new non-motorised transport systems within the current municipality. We are seeking funding and hope to commence with the plan later this year," said Karanja.
The governor said the county government was exploring various interim options of increasing water supply to the city residents as the national government hastens connection to clean water supply from the multi-billion Chemususu and Itare dams.
"We shall soon embark on the process of elevating Molo and Gilgil towns to municipalities. This will pave way for further development in the towns whose economic performance has recently shot up," said Kinyanjui.
County Speaker Joel Kairu said the county assembly was ready to support respective towns and their residents in the journey through legislation that will be friendly to them.