Children of true heroes holding on to tattered dreams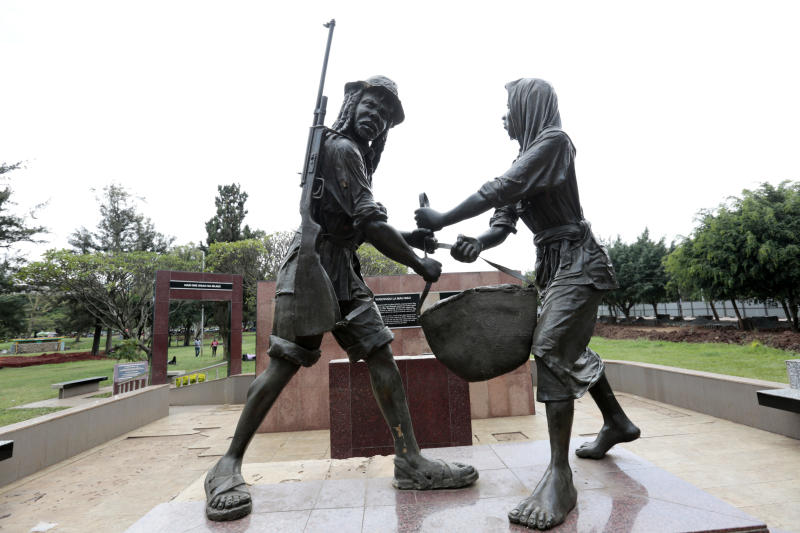 Nearly all the veterans are gone. Natural attrition and hard living has wiped out the men and women who refused to give up.
They were facing off with an oppressive regime that was so tyrannical that at times children were punished for the crimes of their mothers and fathers. The few remaining are in their nineties battling ill health, coronavirus and age related complexities.
The forests from which some of these fighters waged their war against the white man, who had for almost 70 years enslaved them, have also been depleted. And yet the children, grandchildren and great grandchildren of the men and women who ululated, danced in the streets and braved heavy rains to welcome Madaraka 58 years ago are holding on to the tattered dreams.
When on June 1, 1963, Jomo Kenyatta took the office of Prime Minister, he solemnly swore to forgive but not to forget the atrocities meted on him and his people by the colonialists.
Standing at coronation ground, Kenyatta, aged 73, called for tribal and racial differences to be buried in favour of national unity promising that although his government aimed to free itself from British colonialism, it would not try to avenge past injustices.
Many Kenyans have forgotten that more than 14,000 Africans and Asians, and 95 whites died between 1952 and 1957 during the Mau Mau rebellion. Hundreds of thousands were imprisoned, detained or put in lockdown limiting their freedoms.
Ironically, Kenyatta gave his message of "forgiving the past" on the same grounds where three years back he was described by former governor Sir Patrick Renison as "the African leader to darkness and death".
His government was not very forgiving to forest freedom fighters who were unwilling to surrender until the last of the white officers was kicked out of the police, military and government offices after Madaraka.
Kenya has had 58 years to chart its own destiny, but some of the ills that frustrated ordinary people then are still prevalent. The independence constitution has been changed many times and even overhauled 11 years ago, to gift the people a new dispensation. Yet as President Uhuru Kenyatta wraps up his 10 years at the State House, the challenges that confronted his father's government still give him sleepless nights.