How night of fun ended in a day of bullets for woman and nephew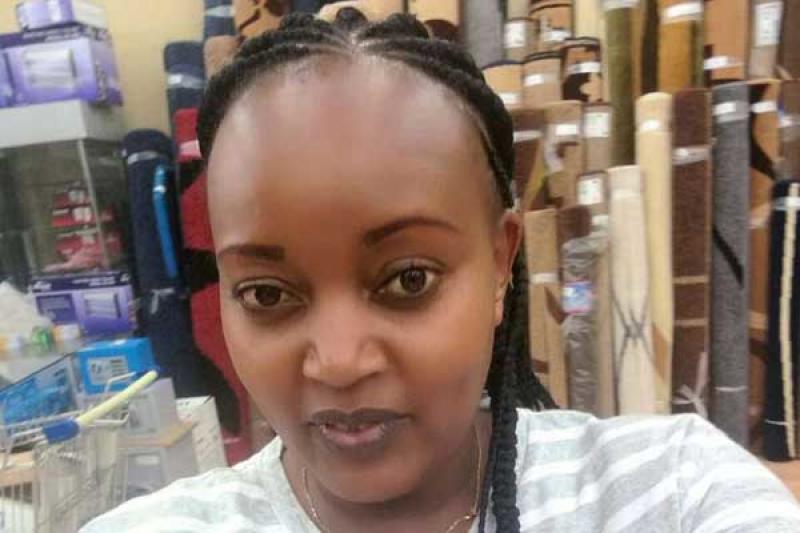 What started out as a night of reveling in the city, a sojourn at the Rift Valley escarpment to watch the sunrise, and a cool-out in a park for a man and his aunt ended in a hail of bullets, death and anguish.
The events of May 20, 2018 for Janet Waiyaki and her nephew Bernard Chege emerged when High Court judge Stella Mutuku narrated the findings earlier this week while sentencing the convicted killers.
To date, nobody — except the two — knows the nature and extent of their relationship, and not that it mattered in the circumstances, save for shedding light in to the motive, if any, of the killers.
From the accounts presented in court, Janet, a second wife of George Gathima who is Bernard's uncle, was itching for a night out on the day her husband traveled to Murang'a to attend a friend's funeral.
On that night, May 19, 2018, Bernard went to his aunt Janet's Greenspan home, and they drove back to the city centre for a night out.
He told the court that after picking his aunt from her home, they went to Pangani shopping centre and spent the night chewing khat (miraa) inside the car.
At daybreak on May 20, 2018, the weary pair left Pangani for Viewpoint place along Naivasha road to take photographs and enjoy the sunrise.
"We spent some time taking photographs of the sunrise at Viewpoint then left. The plan was to take her back home since she was tired after the night out, but she said she didn't want to go home and said we go rest at City Park," Bernard testified in court.
At City Park, he said his aunt wanted to sleep and moved from the front to the back seat, while he remained at the driver's seat, and dozed off.
Bernard would later wake up to a sudden banging of the car and when he looked around, he saw guns pointing at them.
He said he panicked and out of fear started the car but did not go far, as what followed were bullets being sprayed at them.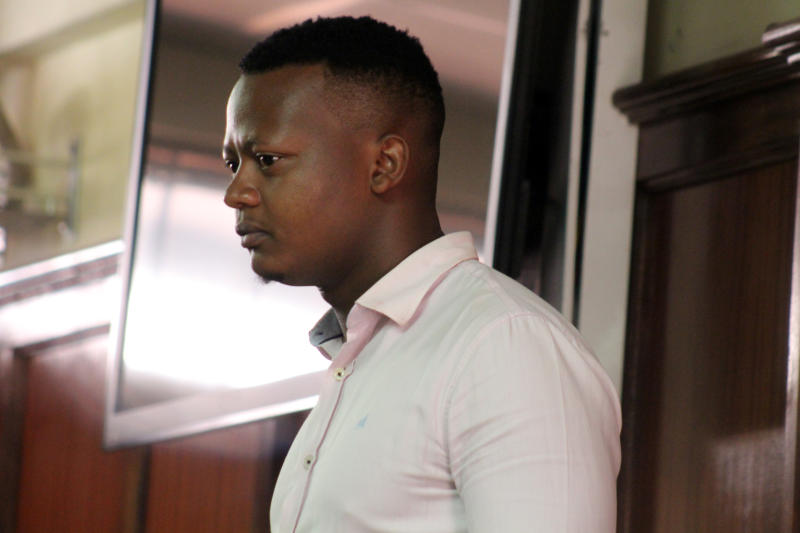 He was rushed to hospital and survived the gunshots, but his aunt was not lucky.
Janet died 15 minutes later on the way to the hospital.
What followed were conflicting reports from investigations, with one claiming that Janet and Bernard were suspected to be terrorists and two police officers on patrol had to shoot after they refused to open the car doors and then attempted to flee.
Investigators also theorised that Bernard, then aged 27, was having a sexual affair with his 41-year-old aunt.
All these came into consideration as Justice Mutuku finally found the two police officers, William Chirchir and Godfrey Kirui, guilty of killing Janet, and sentenced each to seven years in prison.
Wife was dead
Meanwhile, Janet's husband George testified that he spent the night at his other home and when he went to Greenspan in the morning, he did not find Janet.
He testified that at 11am, his cousin called him to inquire if he had heard about the incident of his wife's shooting.
He received another call from his sister-in-law telling him that his wife was dead.
George fought off tears in court when he was asked if he was aware that his wife of 16 years was having an affair with his nephew.
"I cannot tell whether my nephew had a close relationship with my wife. I cared for my wife so much, it is the reason why I was looking for her when I couldn't find her in the house and her phone went unanswered. I only became aware that she was with Bernard after the incident," he said.
The two police officers on their part claimed that they acted as a result of intelligence reports which had suggested that some terrorists were planning to commit an act of terror in Nairobi.
Their defense was that after Bernard and Janet refused to open the car doors, and given that they were encountered with a difficult situation of suspected terrorists, they were forced to shoot and accidentally killed the lady.
Justice Mutuku ruled that although the officers acted recklessly in shooting Janet and Bernard, they could not be accused of murder since they were operating under a threat of terrorism, which required extra attention after the two refused to open the car door and attempted to flee.
"I am persuaded to give the officers the benefit of doubt that their intention was not to kill the deceased, even though the court finds that they acted against the law.
"The offence proved by the evidence brought in court is that of manslaughter and not murder," ruled Mutuku.
The charge of manslaughter led to a seven-year jail sentence for the officers.