Bumping and grinding dead as Nairobi clubs lose dance floor chemistry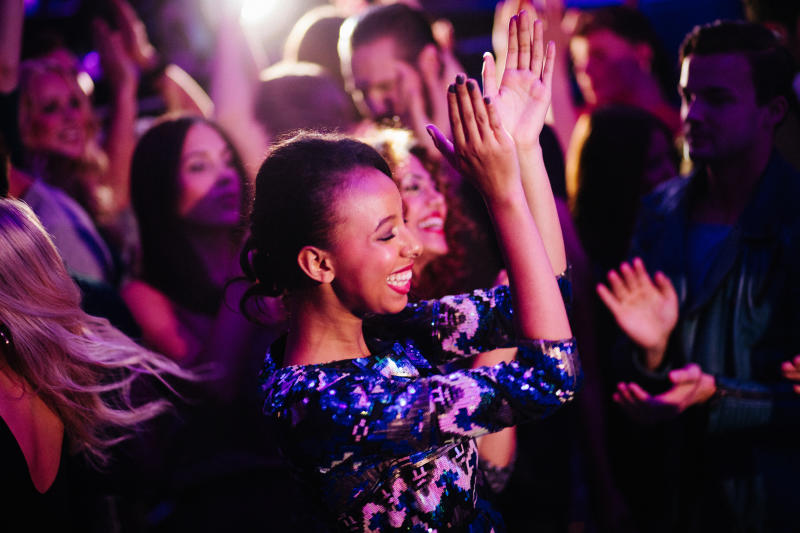 It's Valentine's Day in 2010, and Florida 1000, the famous dance club, is draped in red right from the door.
Red balloons are festooned on entrance frames and the reception area (free entry for the 'ladies'; Sh300 for the men), a frayed red carpet goes up and up, and the male stewards serving drinks have exchanged their usual black get-up for red ones to mark the day.
Florida 1000, aka 'Madhouse'. Circular in design. The dance floor a silver arena where male bodies meet female bodies, and bump and grind. Foreplay made formal. Apt, because at this moment of organic collision and the ritual mating dance, American artiste R Kelly is crooning from a video on the walls that he "don't see nothing wrong … with a little bump and grind."
From one of the cubicles that surround the dance arena, we spot a Caucasian chap in a muscle T-shirt grinding himself against a lithe, dark-skinned girl in an impossibly bright red dress. He twirls and 'tunes' her by whispering sweet nothings in her ear.
On this Valentine's night, back in the time warp of 2010, the young woman may convince herself, as the mzungu moves in on her in an awkward salsa move across the dance floor, that he really cares about her and that she really is his 'Lady in Red'.
Dancing seductively
In the next cubicle, an older Asian man in spectacles, hair gone silver, is more honest in his motives and direct in his approach.
He scans the dance floor with the hungry eyes of a hyena, the intensity of a hawk, and spots two Kenyan girls dancing seductively together for show.
One is chocolate-skinned and big (in a toned way), a one-piece black dress crisscrossed by pink belts and gladiator-style sandals; the other is light-skinned and lithe, cutting a demure figure in a flowing flowery dress, swaying her hips gently to Usher's song, "I want to make love to you, in this club."
He sends a waiter with a note to the girls' on the dance floor. They peruse the paper. Their eyes follow the waiter's outstretched index finger, till they alight on the mzee. They giggle. Their dance act becomes more pronounced.
After musician Usher is done, they come over to the Asian man and, rather pointlessly, the waiter ushers them to the lounge-leather chair with a fawning obsequiousness that demands a good double tip later.
"Shut your eyes," the DJ says over the music, "and think of me making love to you under the Latin moon."
I keep my eyes wide open. I cannot think of anything more disturbing, no matter the nationality of the lunar orb above this Madhouse.
Fast forward to 2021, and even before the curfew that has kept night clubs closed since the Easter weekend of 2020, dance floors, let alone disco, no longer exist. They are forgotten history.
In most of the city's so-called nightclubs, you will seldom, if ever, find a designated space for revellers to dance.
And the reason is no puzzle!
Across the last decade, from high-end clubs like Kiza to Sky Lounge in the CBD to Hornbill in Umoja, the 'club' trend went the 'lounge' way, where people who patronised these places simply chilled on comfortable leather couches – often in areas marked as 'VIP Lounge'.
Here, they will be served their drinks like kings, the women smoke substances like shisha and even as the Vee-Jay plays and beams his/her music.
These urban 'sophisticates' will stay seated – at least until alcohol (and a favourite irresistible tune like 'Jerusalema' overwhelms club civilisation).
And at that point, twerking can begin to happen. And dancing between tables. A sad picture. Three decades ago, DJs like Paco Perez were in control of the playlist, unlike today, where the revellers dictate what is to be played as they enjoy their tequila shots.
Break a sweat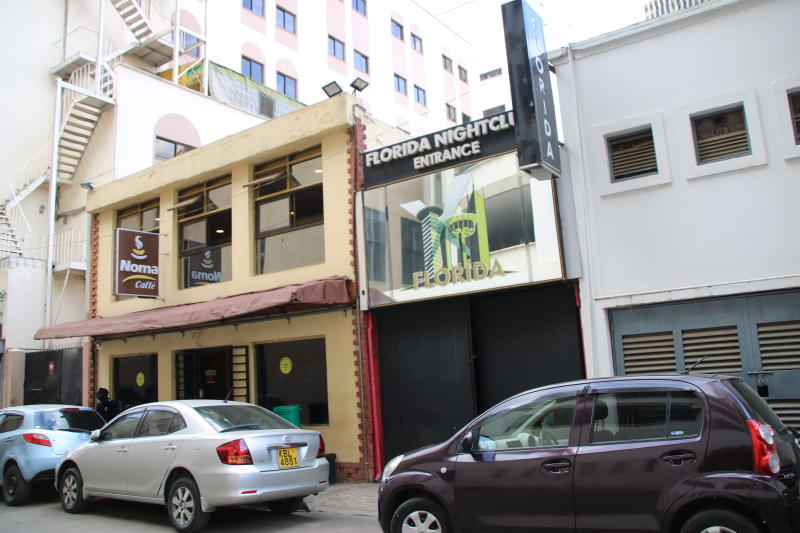 Going out actually meant going to a place where you had to 'break a sweat' on the dance floor, and actually have fun without worrying about staying cool and dry for social media.
Young women and men could dance without fretting about looking 'out of control' on videos; because there were no smartphones, so one just had fun.
Boomerang, Dreams, Sahara City – all these would be crowded with 'dancers,' all night long, just moving to the sound of the deejay's music – with Carnivore, Langata Road, the most famous of these, with its dance area and actual dance stage for folks to show off as they 'bust a move'.
At the turn of the millennium, Carnivore not only had its 'Funky Fridays,' 'Saturday Party' and 'Sunday Souls' , but also Wednesday rock nights, where the dance floor would be packed.
Choices, too, on Baricho Road, not only had the upper area for clientele to relax and listen to music, but at the height of its mid-2000s popularity, an entire 'basement' floor as their disco.
K1 in Parklands was a perennial dance, year round, and a favourite hunting ground for men.
And then there was K2, also on Baricho, which had 'Kenya Nights' for folks to dance to the latest local kapuka music.
Club bangers like Bambika and Amani and Nyashinski's 'Bad Boy' had everyone on the floor.
In the early 90s, clubs like Visions on Kimathi Street had smart dress policies.
Courtship platforms
"This meant clubs were actually courtship centres for an earlier generation, just like the church," says an old timer party guy, Kingston Masese. "Not where old men would go to pick up young girls."
Silas Nyanchwani, author of the book Sexorcised adds: "Nowadays, I see men buying women gin and I wonder where we lost it. I am old enough to remember when women were prizes in the eyes of men. Taking a lady out meant a certain level of preparation far better than the one we accord when going to greet an American president at the airport."
Back then, men went the extra mile. No effort was spared in the seduction game.
"Growing up, all men of a certain generation were romantics," says Nyanchwani.
"We wrote bad love letters. We dedicated songs to women. Women called radio stations to dedicate Whitney Houston's My Love is Your Love to us. And, boy, getting a phone call from a famous radio presenter to dedicate you a love song was a high in and of itself".
Nyanchwani disowns the love ballads though, saying they made men idolise women way too much, like goddesses on a pedestal.
"Nowadays I listen to the "simping" in the 1990s R&B and want to slit my wrists. What was that?" he asks. "The level of sheer naivety, stupidity and vulnerability that makes it possible for us to be in love simply does not exist. That is why we escape. In movies and books."
Another irony of adulthood is that women crave romance (in all its material definitions), but cannot handle the reality of it, says Tyrese Gibson.
"In fact, my friends who are jerks succeed a lot more with women than those of us who go about as gentlemen. Lately, men no longer have to try. In fact, they put zero effort. Men literally turn down sex nowadays. Men are no longer excited about stuff like we used to be."
And Nyanchwani believes this is the real reason disco and dance floors in clubs died, as the whole ecosystem of the old kind of Valentine's Day romance fell out of favour.
"Men today buy women cheap gin. Men my generation knew better. We even made 'female' beer sweeter, and then invented creamier drinks. We wanted women to be comfortable. To know they are the ultimate of God's creation. However, women turned around and said 'no' to our offer. The upshot is that now we treat each other like bros. We buy gin. And they gobble it down no woman's business."
And this kind of woman doesn't want your gifts or your flowers. She doesn't want romance. Cut to the chase. She has surrendered her fate to the world. She wants to be treated equally.
It's like that Short-Stack pop rock song that goes: "You'll dance alone on Valentine, because I dance to a different disco, honey. I'll never fall in love ..."