Kenya Forest Service undertakes mapping to save forests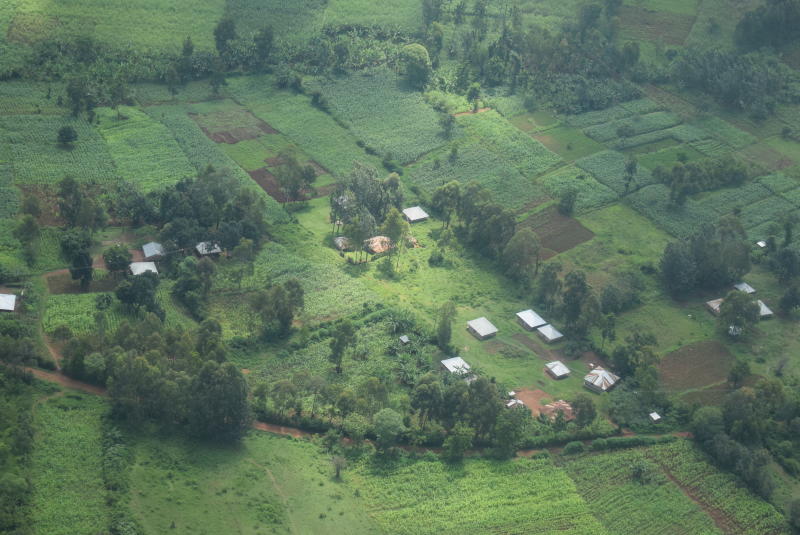 The Kenya Forest Service (KFS) is mapping forests in four counties in South Nyanza to boost forest cover to 10 per cent of land in the region.
The KFS and various partners undertook the exercise in Homa Bay, Migori, Kisii and Nyamira counties yesterday.
It has been realized that the four counties are doing badly in achieving forest cover of 10 per cent as required by the Constitution of Kenya 2010.
According to Nyanza Regional KFS Commander Stephen Chesa, Migori is the least with forest cover of 0.6 per cent.
Homa Bay has 2.6 per center, Nyamira (3.4 per cent) and Kisii (3.6 per cent).
Chesa said the mapping done in both government and private forests is aimed at enabling them to identify and overcome challenges which hinder the region from achieving the 10 per cent forest cover.
The aerial mapping done using an airplane was undertaken in all private and government forests in the four counties.
Illegal human activities were identified as the sole cause of deforestation in the area.
Some people have encroached into forests and replaced trees with crops. Others have constructed homes in the forests.
The worst affected are Gwassi and Kodera forests in Homa Bay County.
At least 120 families have settled in Gwassi forest while 60 others have settled at Kodera forest.
Chesa who was accompanied by Asego Assistant County Commissioner Henry Kereya and various partners from non-governmental organizations and county government officials said the families risk eviction.
"The families which have settled in the forests illegally will soon be evicted except those who are in Kodera forest whose case is being handled through the parliamentary committee on environment," Chesa said.
The regional Commander said KFS has put in place an elaborate plan for planting trees to ensure 10 per cent tree cover is achieved in each of the counties by 2022.
KFS is partnering with the various stakeholders such as the national government administration officials, non-governmental organizations and community forest associations members. KFS provides tree seedlings.
"We have formed special committees in each county spearheaded by the county commissioner as the chair and the ecosystem conservator as the sectary. The Committee implements tree planting in our forests," Chesa added.
He urged area residents to plant trees in 10 per cent of their land.
"Let everybody owning land in this region ensure their land is covered with trees. This will greatly augment our efforts to achieve the 10 per cent," he added.
Kereya said each Sub-county had put a target of planting more than 8 million trees in the next one year.
"Our target is that each of our eight sub-counties has a target of planting a minimum of 1million trees and the exercise has begun," said Kereya.