Court quashes all senior parastatal appointments made by Uhuru in 2018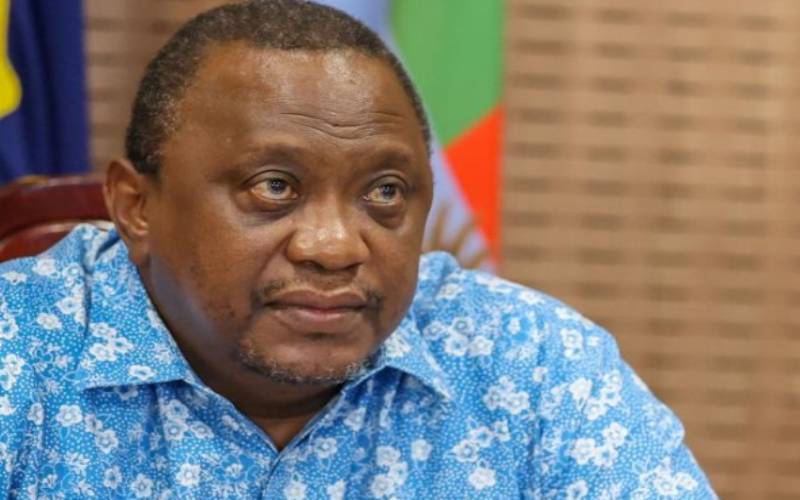 The High Court in Nairobi has quashed all the parastatal senior officers' appointments made by President Uhuru Kenyatta in 2018.
The court says the appointment of parastatal heads and chairpersons were made in an "opaque and non-competitive manner".
Justices Chacha Mwita, Jessie Lessit and Lucy Njuguna, ruled on Thursday, May 27 that all senior parastatal heads appointed in 2018 are holding the positions illegally.
In their judgement, which will have a monumental impact on the make-up of parastatal and State corporations' management, the judges said board members and chairpersons should be openly recruited while bearing in mind competitiveness, gender equity and regional balance.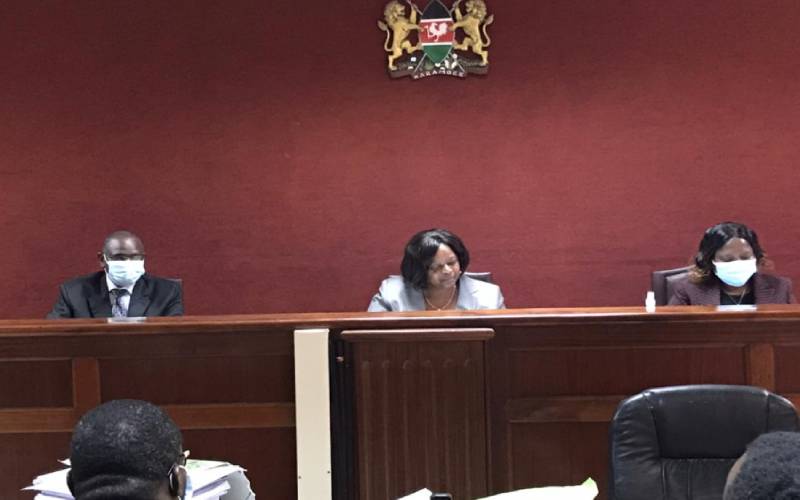 Katiba Institute had moved to court to challenge the 2018 appointments made by the Head of State.
Some of the appointments that the President made in 2018, include the hiring of Hannah Waitherero Muriithi, a former insurance manager and advocate of the High Court, to the board of the National Hospital Insurance Fund (NHIF) for three years, where she was picked to serve as the chairperson.
Mutea Iringo, a former powerful interior principal secretary who unsuccessfully ran for the Imenti North parliamentary seat in 2017, was appointed the chairperson of the National Cereals and Produce Board (NCPB).
Former Machakos County Assembly Speaker, Bernard Muteti Mung'ata, was appointed the chairperson of the Industrial and Commercial Development Corporation (ICDC).
At the same time, President Kenyatta re-appointed James Ndegwa, Ngene Gituku, John Ngumi and Henry Obwocha to chair the boards of the Capital Markets Authority, Communications Authority of Kenya, Kenya Pipeline Corporation and Privatisation Commission, respectively, for another three years.
Former Baringo Governor, Benjamin Cheboi, was appointed the Non-Executive Chairperson of the Agricultural Development Corporation Board.
Former Migori MP, Charles Owino, was appointed the chairperson of the Board Directors of South Nyanza Sugar Company.
Another ex-MP, Jonathan Lelelit Lati of Samburu West, was appointed the chairperson of the Kenya Industrial Research and Development Institute (KIRDI).
The daughter of retired President Mwai Kibaki, Judith Wanjiku, was appointed as a board member of the Kenya Investment Authority.
Other notable parastatal appointments included former Kwale Woman Representative Zainab Chidzuga, who was chosen as a member of the Board of National Oil Corporation of Kenya.
Augustino Neto, who once served as Ndhiwa MP, was appointed as a board member of the National Environmental Management Authority (NEMA).
Mombasa Governor aspirant in 2017, Suleiman Shabhal, was picked as the Chairperson of the Board of the Kenya Trade Network Agency.
Former Kenya National Union of Techers (KNUT) Chairman Mudzo Nzili was a appointed as a Non-Executive Chairperson of the National Irrigation Board.
Retired Generals Joseph Kibwana and Julius Karangi were appointed as Chairperson of the Kenya Ports Authority and Non-Executive Chairperson and a trustee of the National Social Security Fund respectively.
Lilian Mahiri Zaja, who was the former Independent Electoral and Boundaries Comission (IEBC) Vice Chairperson, was appointed as a commissioner at the Energy Regulatory Commission (ERC).