I'm against lowering age of consent from 18 to 16, Koome tells vetting team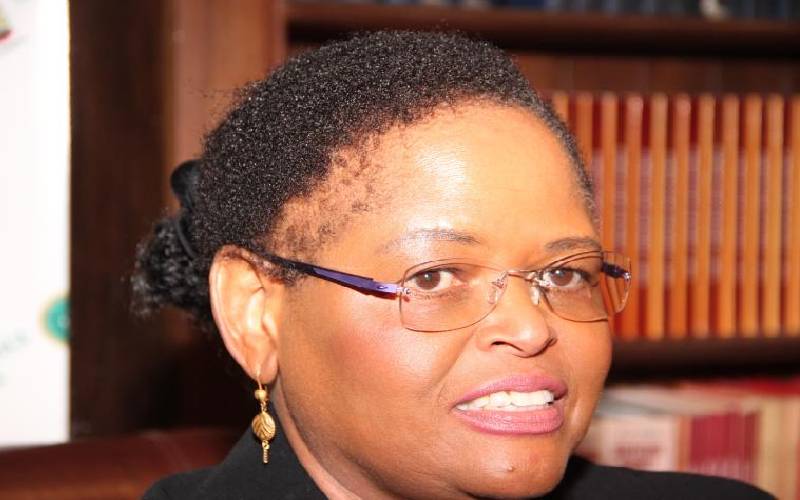 Chief Justice Nominee Justice Martha Koome has told a parliamentary committee vetting her she will not support a proposal to lower the age of consent to 16 years.
Appearing before the Justice and Legal Affairs Committee (JLAC) of the National Assembly on Thursday for vetting, Koome cited the rising cases of early marriages arguing it would be counterproductive to lower the age of consent.
"There is no hurry to lower the age that is internationally recognized, which is at 18 when we all want our children to be in school and we are against rising cases of early marriages," she said.
Koome said if she becomes the country's chief justice she will want both the age of consent and that of criminal responsibility to remain at 18.
"The law states that anyone under the age of 18 is minor and a child who needs care and protection. For them, we recommend counselling them," she said.
Judges and child welfare organisations are currently embroiled in a debate on whether to lower the age of consent.
The Court of Appeal in a recent ruling proposed the lowering of the age of consent to 16 years.
Roselyn Nambuye, Daniel Musinga and Patrick Kiage, ruled that time was ripe for the country to consider changing the Sexual Offences Act, citing lengthy jail terms imposed on young men convicted of defilement.
They made the observation in a case where they reversed a 15-year sentence slapped on a man who had impregnated a 17-year-old girl.
According to the judges, the country should discuss challenges of maturing children, morality, autonomy, protection of children and the need for proportionality in punishing sex pests.
They said the debate on lowering the age of sexual consent was long overdue as men were languishing in jail for sleeping with teens "who were willing to be and appeared to be adults".
The judges referred to the sentences as an unfolding tragedy.
"Our prisons are teeming with young men serving lengthy sentences for having had sexual intercourse with adolescent girls whose consent has been held to be immaterial because they were under 18 years," the judges ruled.
According to the judges, it is unrealistic to assume that teenagers and maturing adults do not engage in sex.
Instead, they observed, underage girls and boys often engage in sexual relations "with their eyes fully open" (willfully).
"They may not have attained the age of maturity but they may well have reached the age of discretion and are able to make intelligent and informed decisions about their lives and their bodies. That is the mystery of growing up, which is a process, and not a series of disjointed leaps," they observed.
When he appeared before the JSC panel for the interview for the position of in April 2021, High Court Judge Said Chitembwe said, while the law found anyone who "defiled" a person under 18 guilty, implementing the legislation should be reviewed.