Justice Ouko picked for Supreme Court position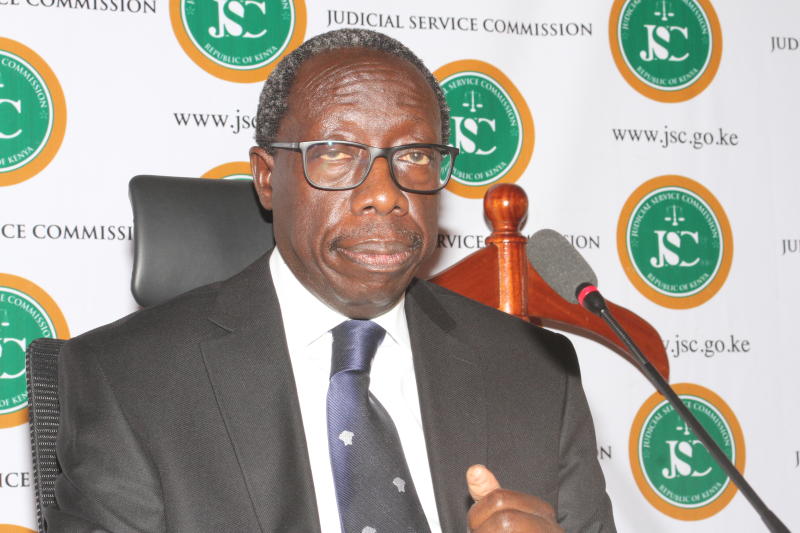 Court of Appeal President Justice William Ouko's resilience and long service in the Judiciary has earned him a promotion to the Supreme Court.
Barely six hours after being interviewed by the Judicial Service Commission, Justice Ouko was nominated as the most qualified and suitable of the seven candidates to replace retired Justice Jacktone Ojwang' at the apex court.
The JSC in a statement said they settled on Justice Ouko after being convinced by his agility, leadership and management skills in the various positions he has held at the Judiciary, the latest being president of the Court of Appeal for the past three years.
"After deliberations and careful consideration of all the candidates, the commission settled on Justice William Ouko as the most suitable as Judge of the Supreme Court and has submitted his name to President Uhuru Kenyatta for appointment," said JSC acting chairperson Prof Olive Mugenda.
Prof Mugenda said they hope the president will hasten the process of appointing and swearing in Justice Ouko to fill the position that has been vacant for more than one year since Justice Ojwang' retired.
The decision was a relief to Justice Ouko who lost out to Justice Martha Koome for the Chief Justice position and will now join her at the Supreme Court as the latest entrant from the Court of Appeal to join the top court.
During his interview, the commissioners stated that they were impressed by Justice Ouko's humility by maintaining his cool and performing well despite the heartbreak of losing to Justice Koome who was his junior at the Court of Appeal.
Justice Ouko had said he had no hard feelings for missing out on the position of CJ despite being one of the top candidates seen by many as fit to succeed Justice David Maraga. He said he would not have any problem working with the new CJ-nominee.
"I have no problem working with Justice Koome. I know she voted against me when we were electing Court of Appeal president, but we are good colleagues from the time we were classmates at the university. We work well and she never declined any duties I assigned her," said Ouko.
Having been in the Judiciary for the past 33 years of his legal career, Justice Ouko's 10-year tenure at the Supreme Court will make him one of the longest serving judicial officers in the country.
The 60-year-old judge now becomes the first judicial officer to have risen from the lowest ranked judicial cadre of a District Magistrate to become a Supreme Court judge.